Asking for a sim pal…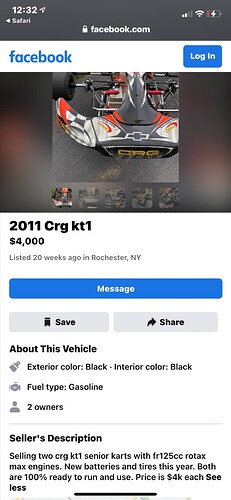 Couple of 2011 CRG with rotax. 4k ask per.
Any thotts? 4k for a 10+ year old chassis and engine. I did not drive Rotax and I recall that there was a "parts" upgrade a while ago that sorta segmented the rotax used engine market into outdated "practice" engines and the newer ones. No idea if this is a currently race able engine.
Reasonable deal or pass?
The Chevy bow tie on the nosecone is a polarizing choice.