I am very confused with one thing after 3 sessions I did today with rentals. Look at the lap times: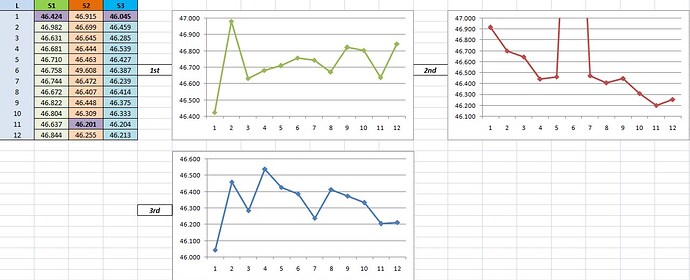 Look at the fastest laps of 1st and 3rd session. Before both session, sport karts were on track. I couldn´t believe the first timed lap, it felt alright but it really wasn´t good in either session, I switched karts, missed one or two apexes, not the best possible lines because I can´t possibly adapt to a kart from the first lap with it, yet I posted the session best in first lap in 1st and 3rd session, only because of? Rubber laid down by sport karts? Is this possible? Second session was just after the first one, with no break in between, so lap times have progressed normally (except L6, traffic) as I can see, so I only see rubber as a factor.
Has this ever happened to you guys? I was fairly confused, although I still am to some degree. Why, how does the rubber wanish all of a sudden after a lap? Don´t get me wrong, 3rd session was horrible considering traffic, there was a guy doing 1:20 - 1:30 laptimes vs mine 46s, so maybe not all the potential was extracted from a 12 lap run but still there is a constant 0.2s or 0.3s gap from 1st lap and all others.
I undertsand that rubber increases traction dramatically, but how does the laid rubber "last" one lap and then drop off? I have never heard of this.
Any thoughts?