I have to be honest, I was not a fan of what I would call vanity races. Folks don't come to this race for the competition but for the location, Daytona Kart Week has the same feel for me. However, so many folks do come that the competition is very tough. The Junior class had a group of about 30 drivers, most of which where astoundingly good. That was small compared to the 70 of one of the senior classes. But, that is not what changed my mind about Indy. "The Lap" changed my mind, the drivers were led on a pace lap around the full big oval. As a team that has dreams just being on the track that supports some of the worlds most watched races, INDY, IMSA, NASCAR, made us giggle with excitement and made us feel like we made a micro step closer. We can now say we have raced at Indy.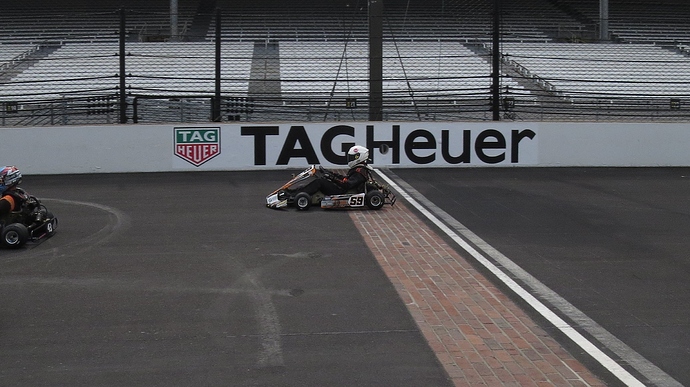 Have a look at our race report, with video of 'The Lap' and the weekends story.

Don't forget to follow us @wildduckracing on most social media.