Hello,
As I'm trying to get faster at my local track with rentals, I find that the kart sometimes suddenly starts to bounce rather violently in one specific corner. After doing some research on my own, I found out that it might be the rear inside wheel that's being lifted up and dropping back down too fast.
This is definitely slowing me down, and also throws me around in the seat which is not very pleasant. I'm not sure if my theory about the inner rear wheel lifting and dropping is correct, but more importantly I don't know how to prevent/fix this behaviour (am I entering the corner too fast? am I steering too much?).
I found a video of this thing happening at the same track in the same corner,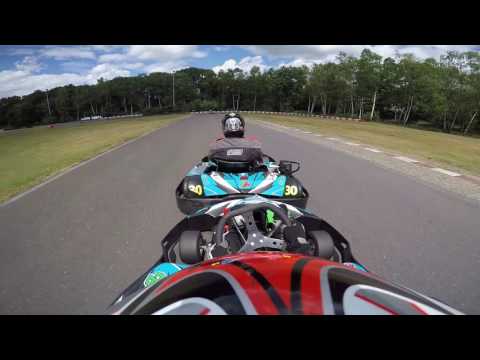 Depending on the kart, the bouncing can be worse or better and sometimes also happens in the fast, full-throttle corners (the bouncing is less severe in these corners). Again, I'm not quite sure how to prevent this and how to react when it does happen.