A Press Release from: Rotax
send press releases to [email protected]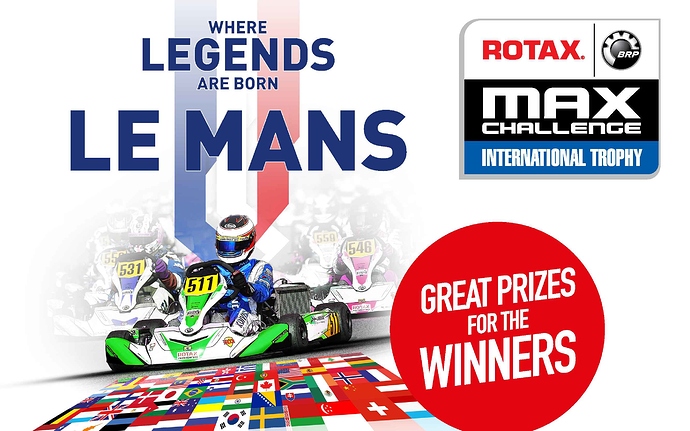 The Rotax MAX Challenge has been enriched by a new event, to be held at one of the most well-known kart racetracks in Europe – Le Mans International Karting Circuit. The RMC International Trophy is a National race with international participation. The winners will be awarded with special prizes – plus 4 RMC Grand Finals Tickets to be won (Junior, Senior, DD2, DD2 Masters). 1St place Micro and Mini will win a BRP vehicle each. 2 BRP Vehicles raffled amongst all participating drivers!
288 tickets are allocated to the Rotax network. We will inform in time if there are additional tickets available.
More information: www.rmc-internationaltrophy.com
Organiser: 3MK Events
Contact Organization Office:
3MK Events
11 rue des Imprimeurs
44200 Coueron
France
+33 240 382 620
[email protected]