Hello there everyone. I've found this forum so useful and I figured the best way I could thank you all for that was by giving you the opportunity to answer another question.
Today's question is about chain maintenance. I have an LO206 with a #35 chain (I usually use the RLV xtreme chains, the one with the leg on the box) and in the process of changing gears and sprockets, I often find myself adding a link or removing a link. When I do this, I use a chain breaker.
But I often find when I put it back together that the chain has a sticky link in it. Take a look at this picture, you can see a few sticky links: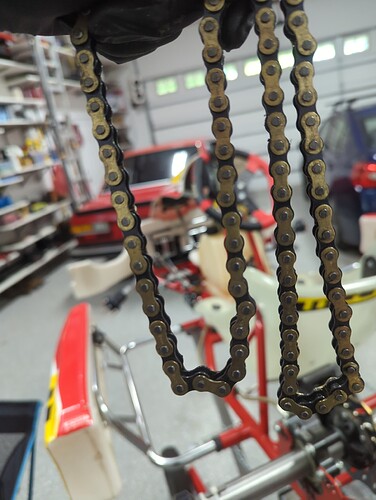 It's not so sticky it's undriveable, but it doesn't seem good.
Anyone have any thoughts on how to prevent this? Different technique, different chain? Willing to consider any ideas.