Ran another enduro on Sunday and took a new idea out with me I thought I throw to you guys for comment.
TJ said something a few months back about 'shocking' the kart into a corner, which got me wondering whether it's what Ive been doing. In addition to that, I found this recently, and both were on my mind while I was driving: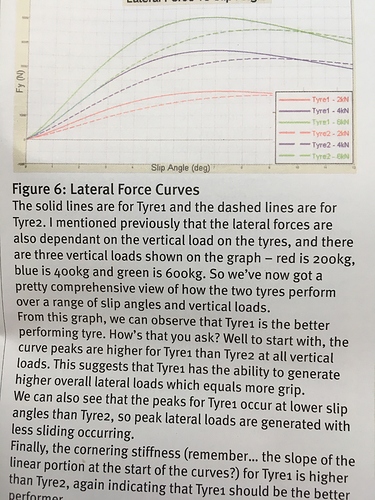 Dunno to what extent it applies to kart tyres, but I pretended there was some relevance, and found myself using a 'quick on the brake' and 'slow on the steering' technique. Meaning:
a very quick and firm 'on off' dab on the brake, rather than lingering on it, and
an intentionally slower than usual displacement of the wheel, to a position of less lock than I'd normally use (trying to find, and not exceed, that sweet spot of maximum lateral force shown by the graph).
It was hard to do and I never really got it right. And I've no idea whether it would have worked even if I had gotten it right.
Anyone care to comment on this?