Hello everyone,
I know there are a lot of threads in the forum about it, and I've read a lot of them, but I need to understand better what can be right for me.
I have an IPK (Praga Dragon Evo) chassis and need to change the seat. I do the Italian club regional championship, category X30, which already requires a lot of money, and I can't afford to have several seats to adapt the chassis to the track condition from time to time. I'm trying to figure out which seat to buy that will work for all conditions.
Doing races, I need a seat that works well with a rubber and high grip track and with air temperatures ranging from 20 to 35 ° Celsius. I'm 175 cm tall, weigh 78 kg, and my riding style requires a very stable rear, not very slippery, almost understeer. As a basis I use a medium/soft or medium/hard axle both cut to 1000mm, standard height both front and rear, magnesium hubs both front and rear (92mm rear and 71mm front) and Douglas rims, the rest of the setup we adapt it depending on the tracks and the conditions.
My questions are:
What stiffness of the seat?
What inclination?
What height from the ground?
What about the struts?
Last but not least, which brand to choose?
My current position is this but with the new seat I would like to be with my shoulders slightly more pushed back, what do you think about it?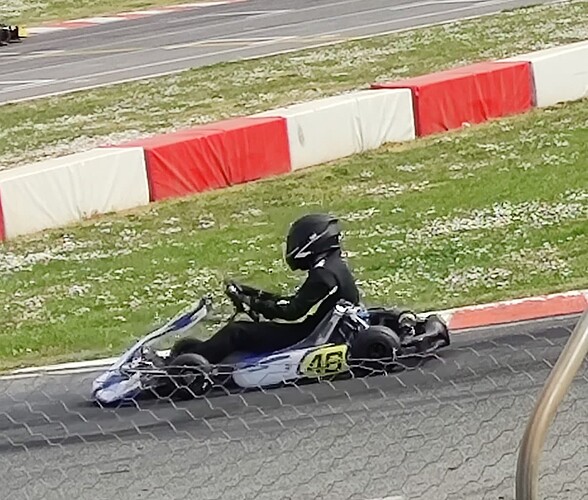 Thanks