Laptimes for Race 1, Heat 2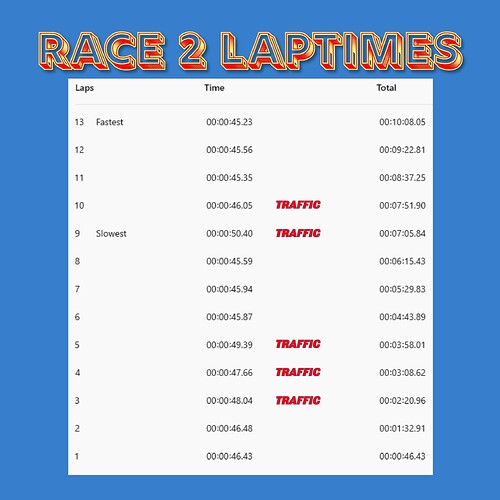 I hand timed this heat as well, out of curiosity.
That's a lot of traffic laps!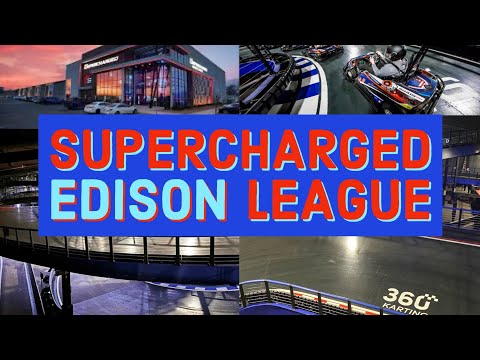 I have found that hand timing like this seems accurate to the tenth. What's interesting is somehow, they dropped my best lap from the comp results. From the spreadsheet, they show 45.40 as my best lap of this session, which corresponds to lap 11, here. My fastest lap appears to actually be 13. I did the timing a few times, and it is consistent. Timestamp frame to frame shows 45.213.
Laps 11-13, I get cooking. I bet with less wasted laps, I could have improved a bit more. You can see the times fall over the course of the (clean) laps as I start learning the track.
Unfortunately, we don't get our laptimes. What we receive is this: