So I was looking at data for a couple drivers over the past weekend at the SKUSA SummerNationals. One of them was in X30 Senior and ran about front-midpack. By Sunday, we had the kart setup very well but unfortunately there were a couple accidents we got caught in and couldn't make the final, but he was absolutely driving the best he had all weekend. The other was a driver in X30 masters and was up front both days, ran second for most of the final Sunday but unfortunately I think had the kart drop off on him with about 2 laps to go.
After the weekend, I went onto the RS2 Analysis software and setup the GPS trace. One of the options there is to have a color gradient on tracing line according to a sensor readout. I had setup the lines to read out based on acceleration and deceleration along the track, and it looks like this: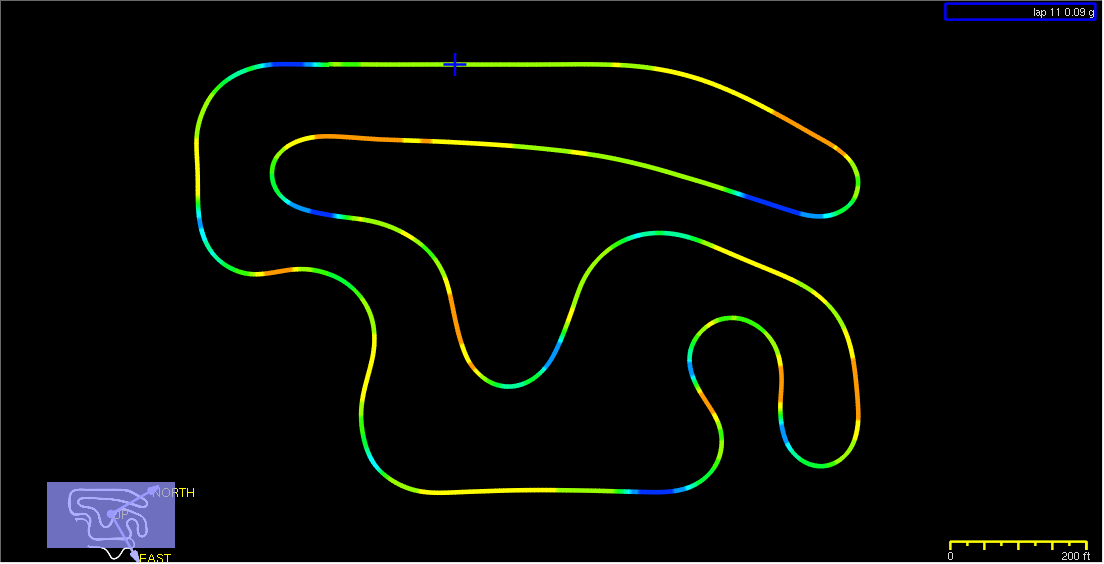 This map is from my X30 Senior driver.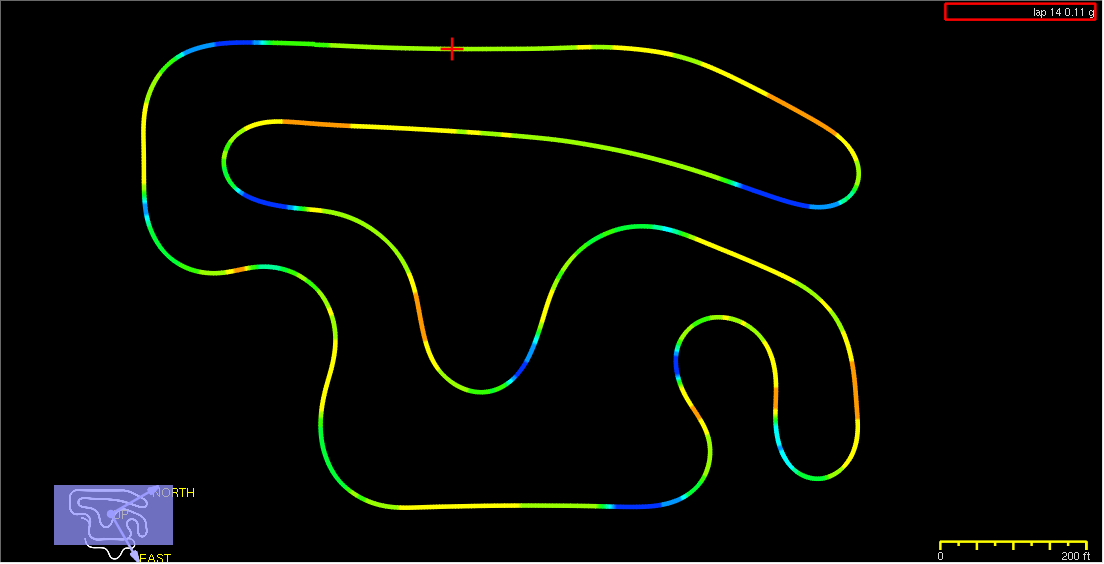 While this map is from the X30 Masters driver I was looking at data for.
My question is, how viable is this to look at a driver's braking habits during a session? In the top photo, it looks to me like going into turn 1 the senior driver is braking, letting off the brakes for a moment, the braking slightly again just after he turns in. This is compared to my masters driver who looks like is releasing the brake as he turns into turn 1 and makes one smooth braking motion going in. Is there something I am missing or not accounting for here, or would this be a decent idea of what to have the Senior driver work on at our next race?