First off I tried to find it but couldn't. I thought I saw previously a thread about diagnosing tire wear.
My daughter and I both race karts, a thing we can do together but I have a hard time getting feedback from her and allot of times I am guessing on chassis set up or changes. She is only in it for fun since she has way higher priorities as a newly turned 16 yr old( she is big into ag and livestock showing, 4H) but I still want to set her up for success.
Any one have any onsite into what the kart is telling me by the look of these tires. She is telling me the kart feels great. But I know she can go faster.
She ran her first race at Sr. Weight with
a kpv 3 pipe. These tires were one race old but I flipped them before she raced. They are Bridgestone YLC
Front right.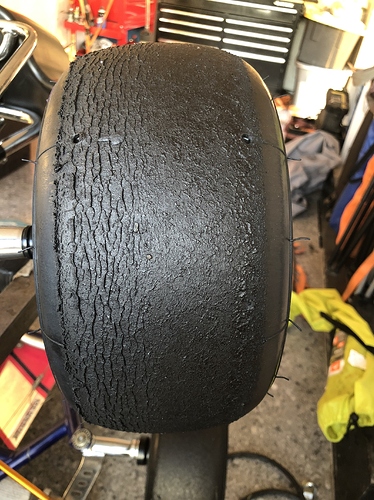 Front left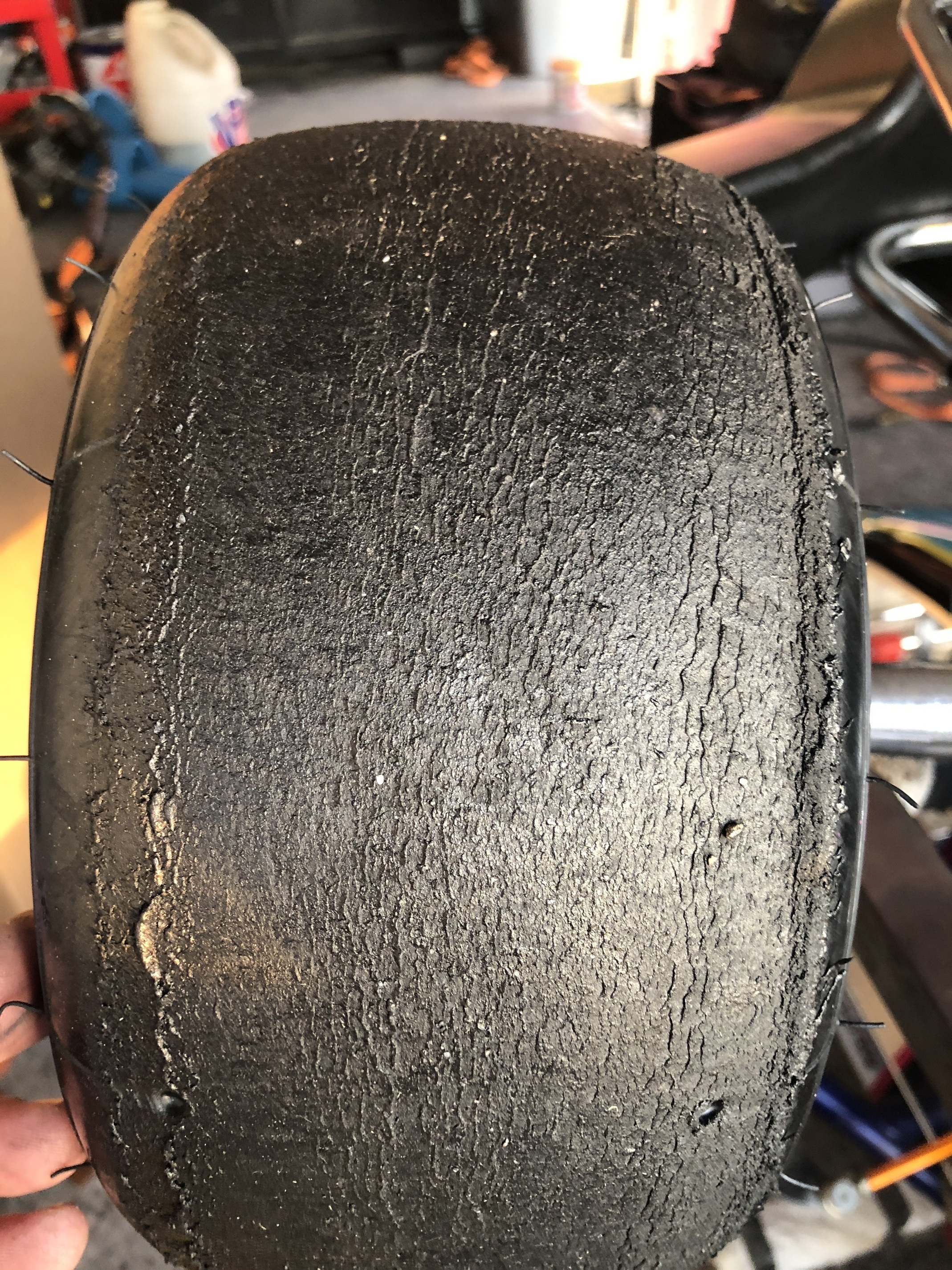 The rears look good, same as mine. But my fronts are way smoother, no wrinkles or anything.
Sorry for the long post and thanks for any help.