Hello,
I'd like to store my X30 vertically to save up some garage space and I'm considering a vertical stand.
Apart from necessary activities such as emptying the carburetor and fuel, how is it placed on this stand? Should the kart be lifted by hands or there is any sort of fit, tilt&lift?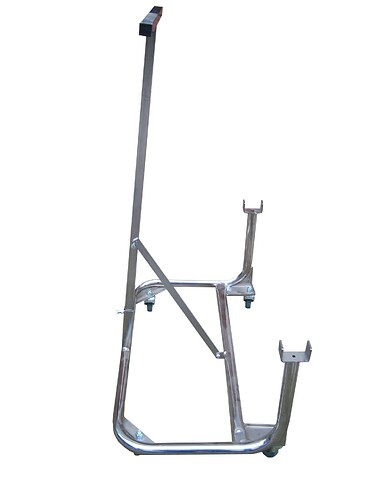 Actually I have a one man stand that can tilt. It's not exactly vertical but for sure it will use less space than flat. Is it possible to use it as long term vertical storage or it's not suggested, because it supports the weight through the bumpers fixing instead of through the axle? Obviously I'll add some zip ties at the front to prevent from tipping over.