Hoping somebody can help me - I've got an Intrepid Cruise MS3 with the Vortex ROK GP motor. At the end of the season, my clutch would make a nasty squeal as my kart rolled to a stop. I can get it to squeal when I have the kart on the stand and turn the rear axle with a bit of of speed.
A guy at the track indicated my clutch uses a bushing that needs to be lubricated. What do I lubercate it with?
Another guy said get rid of the bushing and go for a proper bearing.
I was looking through the ROK manual, and I beleive I have found the part requiring lubrication, and the replacement bearing.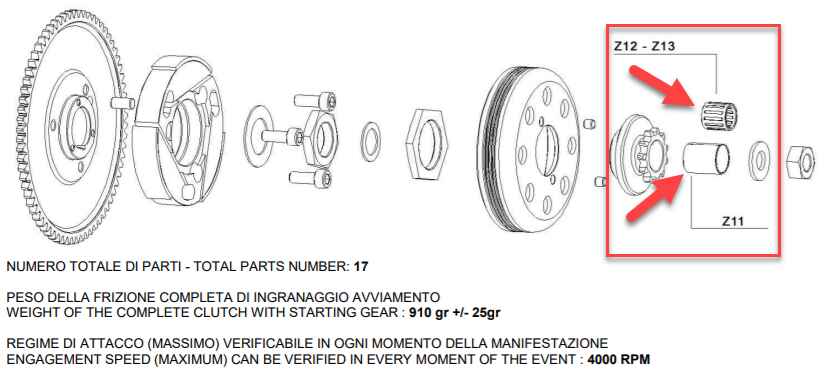 Has anybody changed out the Z11 part with the Z12 or Z13 part? What is the difference between the Z12 and Z13 part?
Help?
Thanks!