Hey all,
Super excited to take delivery on this beauty next week!! Can't wait!! 2018 Praga Dark, x30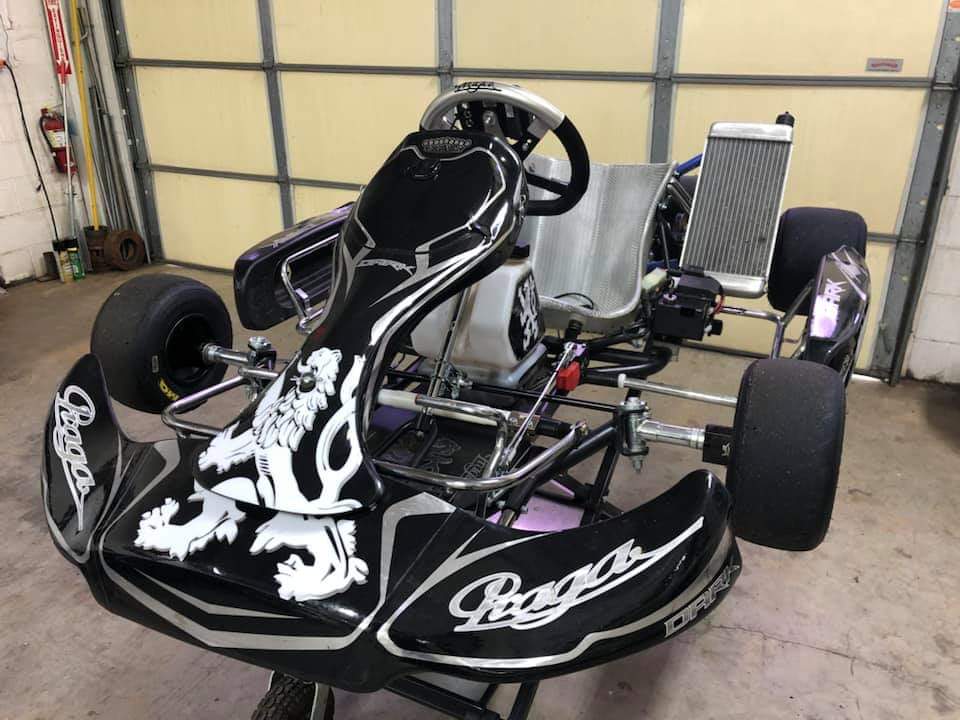 It's a mean looking machine. Enjoy!
Congrats!! I had a Praga Dragon and loved the brakes…had the previous owner not worn through the nose rail, filled it with JB weld, and re-powdercoated, I'd still have it!
I was told that the front end geometry on the Dark is superior in adjustability and capability to the Dragon. Should be a nice ride for you!! Brandon Jarsocrak was certainly FAST on it… Good luck in 2019!
Great looking kart. Looks aggressive!
Enjoy!
It's this your first new kart?
Praga is a fine tuned kart that goes just fine between other top brands in Greece the last 2 seasons…
The couple weeks they also import a cheap entry level kart chassis that. Get. My atencion…
https://www.pragaglobal.com/karts/praga-dark/
.
Good luck and. Have. Fun. Man.
Great. Kart!
Thanks guys! It's almost new. Has one practice session on it. It's the first kart I've owned. Just driven other people's before
Wow thats is gorgeous. Congrats and good wins.