Trying to see if anyone knows if a kart will fit in the bed of the new Ford Maverick?
I doubt a kart will fit, based on the pics and videos I've seen of it. The bed is only 4.5' (54") long.
But very cool looking truck. Lots of great features for an insanely low base price.
It would definitely get a look from me if I were in the market for a truck. Good mpg, can tow a small trailer, great tech.
I'm also really digging the new Hyundai Santa Cruz: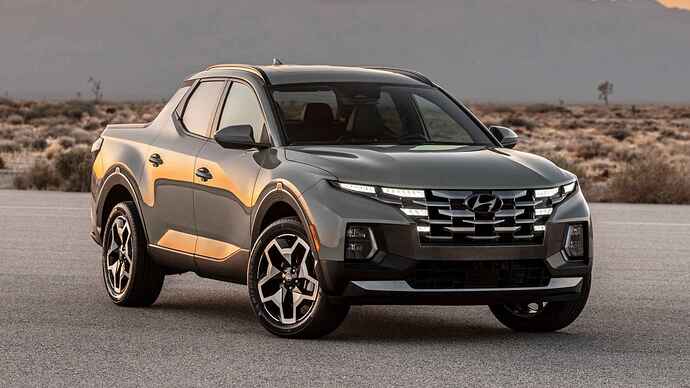 Compact trucks are coming back.
I'd be really interested if even with the tailgate down and the nose cone/nerf bars off the kart could fit in the back!
For baseline reference, my shifters are ~6' long bumper-bumper, with the rear wheels set at 55" for max width. So, figure ~6'x4.6' . Pull pieces off (where to put them?) &/or narrow the wheels for tighter dimensions, to a point.