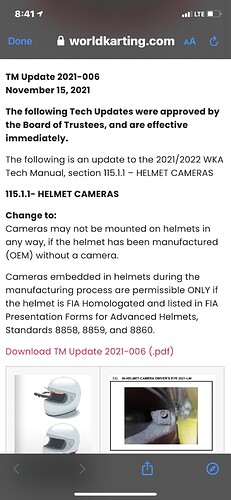 Did someone have an issue lately?
What cameras are they referring to that can be purchased that accomplish what they are saying is allowed?
I've never seen one that's integrated.
What's a series rationale? Tanguy pointed out that in Europe, it's because they don't want to deal with all the footage reviews.
Here in the states? Insurance requirements?
Will they have static cams recording races? How will racers promote themselves and the sport?
Does this have anything to do with the Series wanting to control the footage (rights) or is it purely a risk avoidance move from insurance?