Looks pretty neat to me!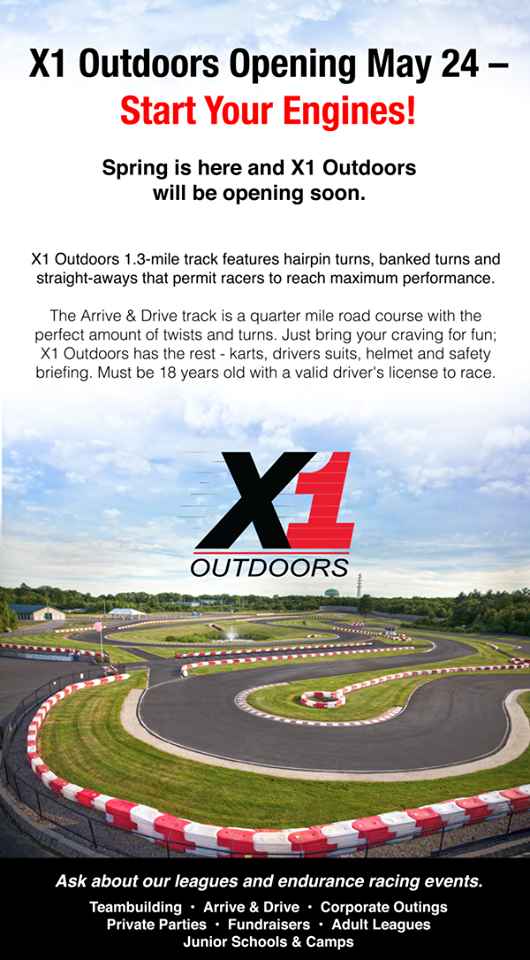 This is just the existing F1 Outdoors facility, which has been open for almost 15 years now, renamed "X1 Outdoors".
Why X1?.. Tip: If you have a motorsport-related or any business for that matter, DO NOT name it "F1", or "Formula 1".
It's a trademarked name and their lawyers do not like that, (especially now that Formula 1 is an American-owned company).
On another note: the flyer is specifically for the rental karts part of their establishment.
They have a Club series for Owner/Drivers whose first race happens to be scheduled on May 20th, four days before this date.
Ah, that explains why it looked familiar. I remember the F1 controversy too. Seemed to go on for some time?
Yes, don't call anything, esp racing related "F1"

The first X1 Club race is May 19-20th also. If anyone is interested.