The trend of 100cc aircooled motors continues. This time with Italian Motors' X100AC, which joins IAME's KA100 and Vortex's VLR100
While it's an interesting take with some distinguishing features, I can't help but think we're seeing a repeat of what happened with TaG here.
A turf war between multiple manufacturers/distributors causing fragmentation across the US. Result being racers get pigeonholed into running certain events, based on the manufacturer or buying more than one make of motor.
Here's the details on the X100AC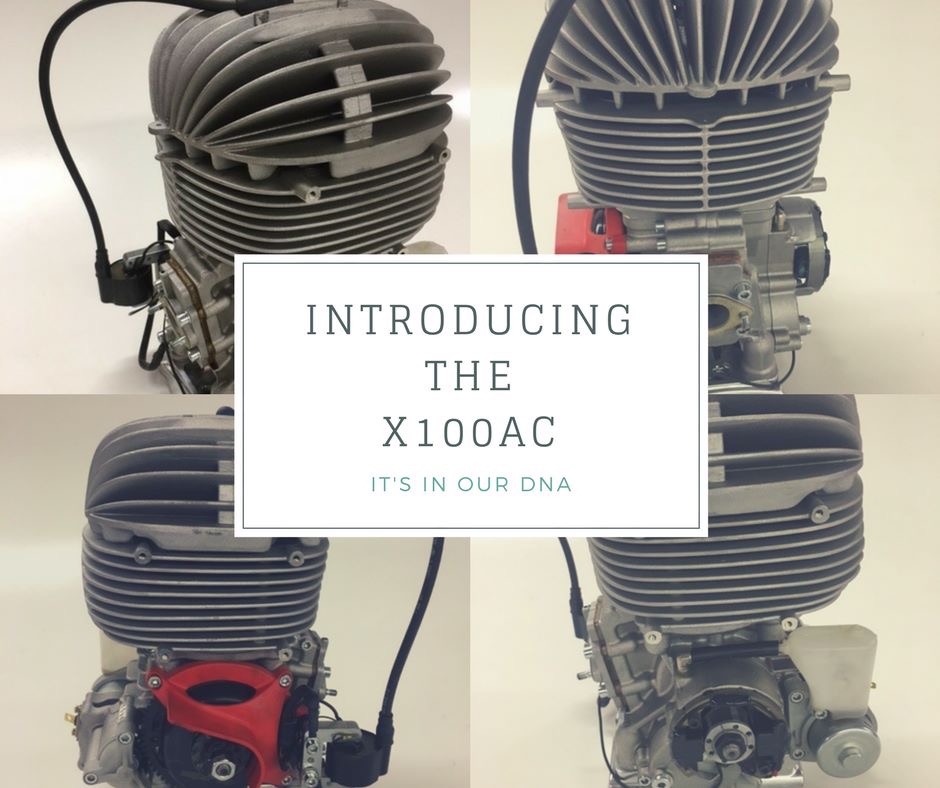 In short
$2495
100cc aircooled with balance shaft.
Larger
Reed valve induction.
Tillotson 24mm carb (Unspecified Model at time of posting).
One piece exhaust system.
Bridged exhaust port, 173deg max timing.
Convertible to 125cc in water or air cooled format.
In their own words…
It is in our DNA – This is how president of Italian Motors Claudio Valiante describes his passion that led him towards newest project. After launching the successful X125 engines 4 years ago, and the love of the old school 100cc engines, the IM Team is proud to introduce the X100AC.
Why is this engine so appealing? For one it features a balancing shaft that reduces vibration, improves driveability and ultimate durability. Other features include 40x25x7 Main Bearing (with a same-size roller bearing upgrade available) and 20mm Crankpin. Valiante's creativity has led to the one-piece exhaust system, a simplified wiring harness and removal unnecessary parts from the package. What truly makes this engine unique is the option to convert from 100cc air-cooled into a 125cc air-cooled or even water-cooled as all three engines will utilize the same bottom end.
Bringing together decades worth of engine experience as well as being an innovator, the designing of the air-cooled X125 variant was a fun challenge for Valiante. "We have a lot of history with air-cooled engines. Incorporating our accumulated expertise has led us to design an amazing air-cooled engine package."
The new X100 complete engine package retails for $2495 USD and includes everything needed with the exception of the engine mount. An "Engine Only" option will also be offered for individuals looking for a core engine without accessories.