If you're working a restoration or unusual kart build of some kind, share your story by starting a new topic.
---
Succumbed to peer pressure and met up with @The_Karting_Channel to collect this little gem that he rescued from being a yard kart. Still has mud on the underneath from being hooned around a field. I'm calling this one Dimelzda.
Here's the vital stats…
1980's Dino (Believed to be a 189m if you have info on this chassis I'd love to hear it)
28mm frame rails.
25mm, solid axle.
Cable operated brakes
Split rims equipped with Bridgestone YDS (S for SKIDS )
Power: None at the moment. Probably a 206 at first for my daughter to drive, then something 100cc rotary valveish.
---
Planning on restoring it over winter with my daughter, documenting the process as we go in text, photo and video.
It's in pretty good shape overall, all things considered. For the most part it looks like it needs cleaning, inspection and some refurb along with some remediation of some questionable assembly practices!
We'll see how close that assumption comes to reality.
Bringing it home
(Well to inlaws in Wi)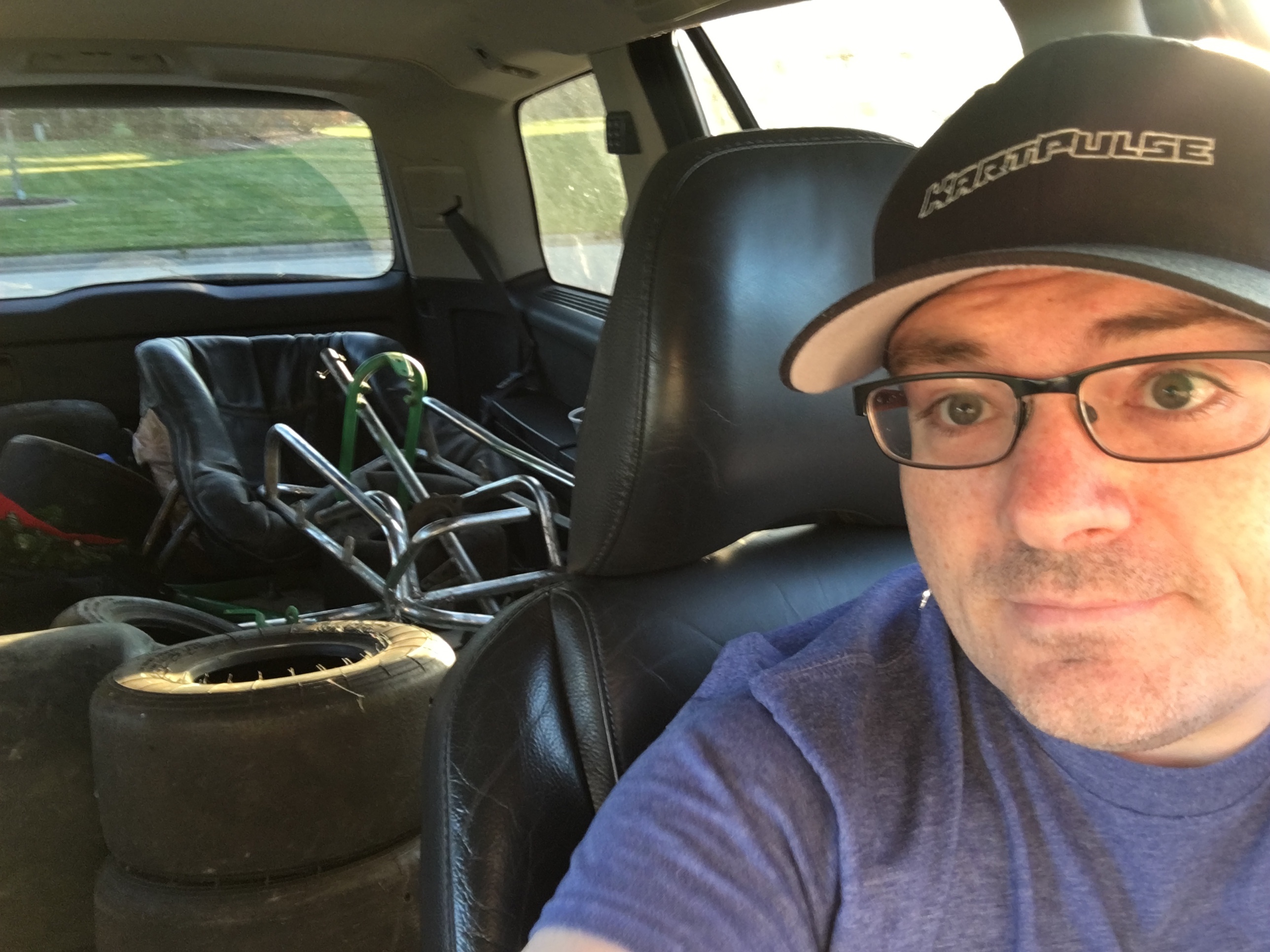 Actually bringing it home to MN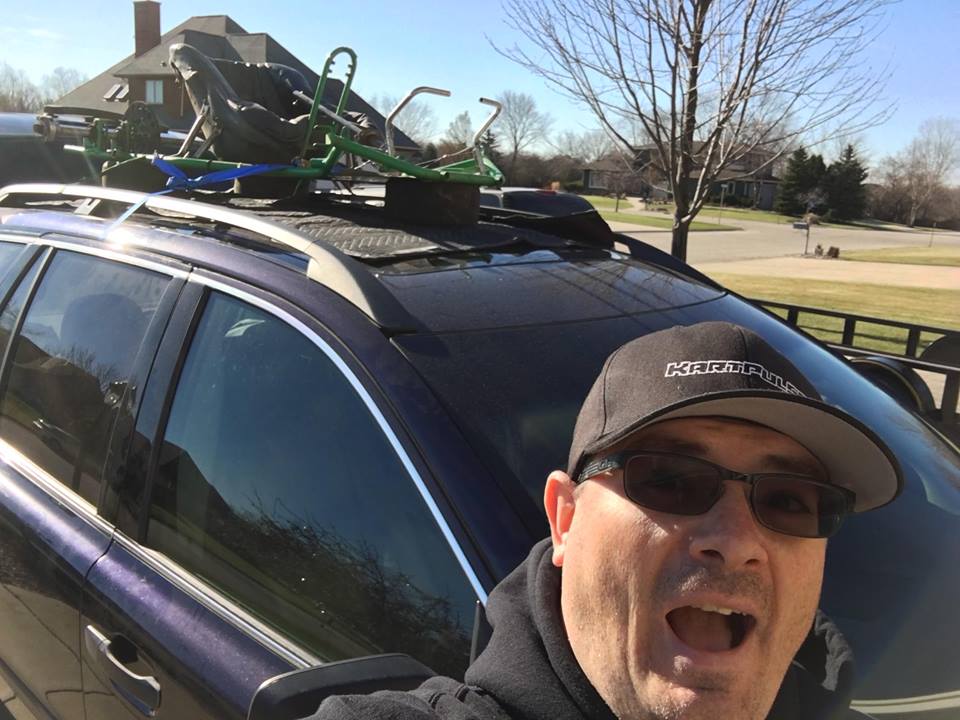 Questionable assembly exhibit 1
Both brake caliper retaining bolts are devoid of nuts! Ballzy!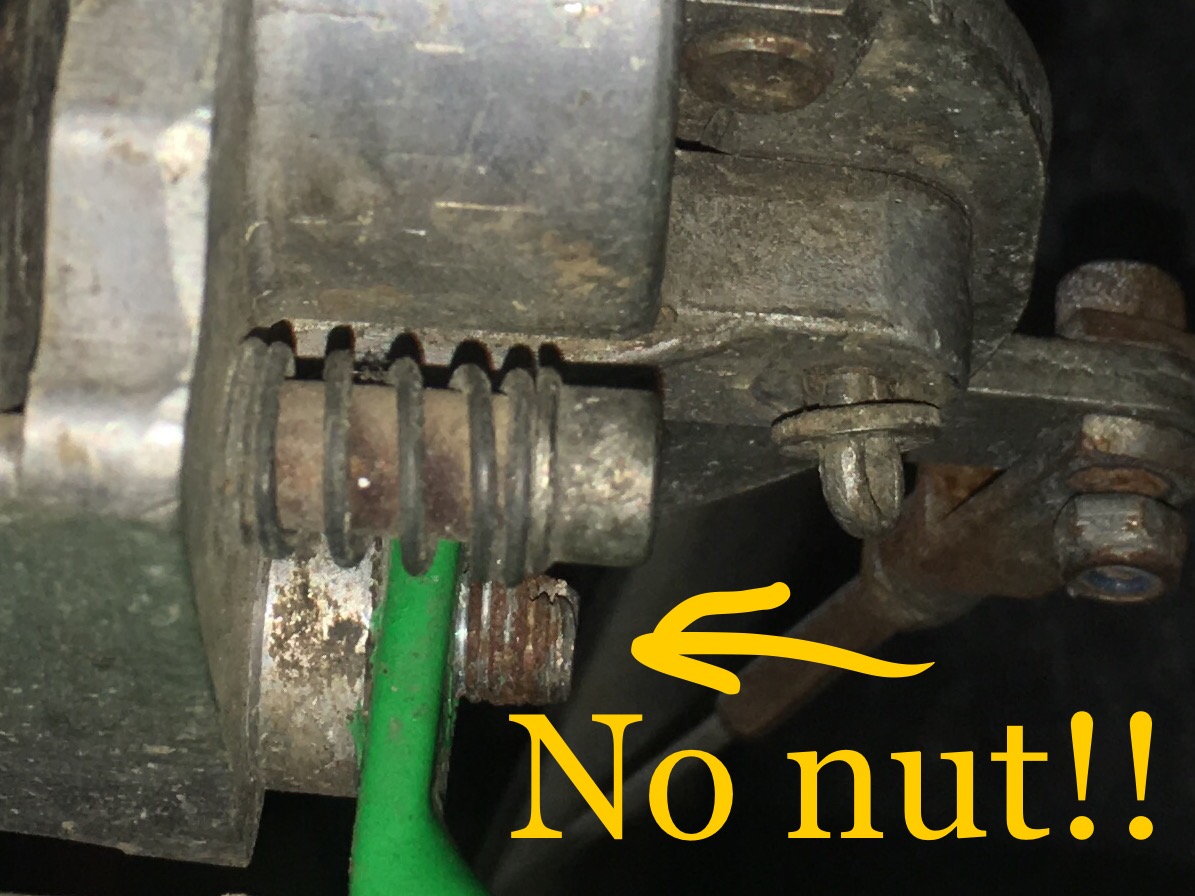 Frame layout
It's pretty cool with that long, curved rail that does a 90degree turn in front of the engine rails. It's been painted green, I'm considering remedying that.