4-5 hrs. 6 hrs from the farthest reaches of the area. Too far for the casual fan.
Yeah that makes sense, would be cool to see something closer to NYC. Would definitely be a huge potential market for indycar. I've been to the Toronto race 5 times, and it's been absolutely wall to wall with people, but being right downtown Toronto it's super accessible for the fans.
Love the Toronto event - I have been 3x and always had a great time. One time too great of a time the night before and almost missed the race
I can relate! Hopefully they don't cancel it again this year, my son is itching to see his first pro car race.
Given how insane the NY area has been with their C19 restrictions, I can understand why no promoter would risk holding an event in 2022, given they would have planned it a year out.
Pocono? Maybe the Glen? Seems like IndyCar arent racing in any of these tracks this year. But maybe NASCAR
(There is also NYC E-Prix for Formula E)
I pass on NASCAR at Pocono. I went a couple of times…not my cup of tea. Same with Formula E.
Not a Formula E fan, to be honest, it seems weird to me. I need the sound of an engine!
It is odd in that engine is so much a part of the experience. I love engine noise.
But, imagine listening to your tires and the cars suspension instead. Imagine what you can infer from that.
Agreed, Formula-E reminds me of the dentist office.
When it comes engine noise, with Formula E vehicles excelerating, this is how I kinda frame the lack of exceleration noise it in my mind.
Google: Daniel Tosh How does superman fly faster. . .
So who is the dark horse this season in your mind? (or is there one?)
I think the beauty of INDYCAR is that anyone not in a Penske, Ganassi, or Andretti car could be a dark horse.
Interested to see how Sato goes in the Coyne seat vacated by Grosjean. That car proved to be quick in the right hands. When Sato is on, he's on.
Good rookie crop this year too. Also interested to see if Rosenqvist can bounce back this year.
Jack Harvey if Rahal have a good package.
I finished up Daly's first helmet of the year last week.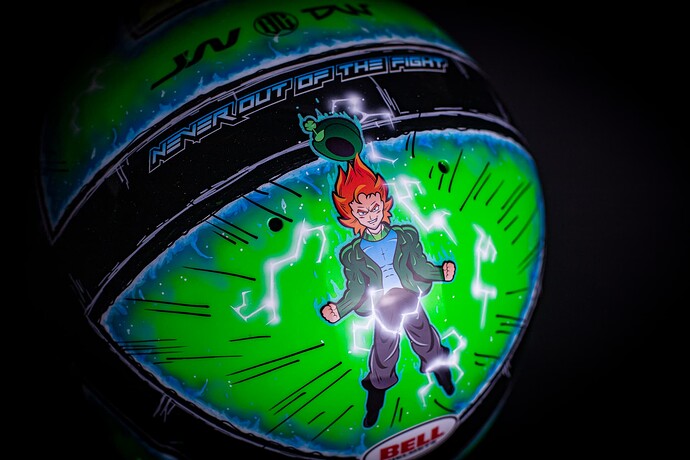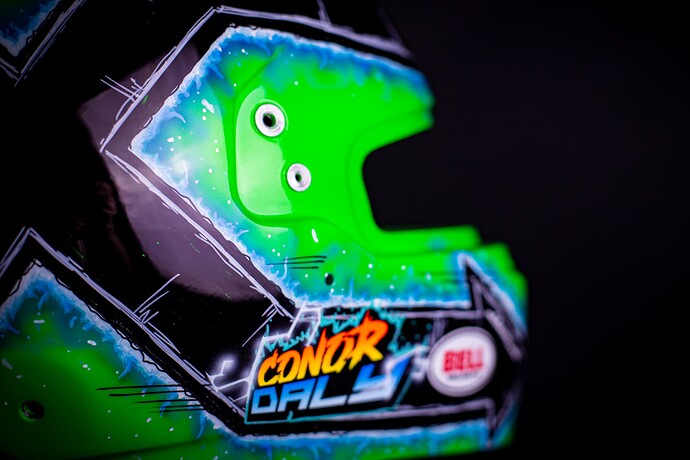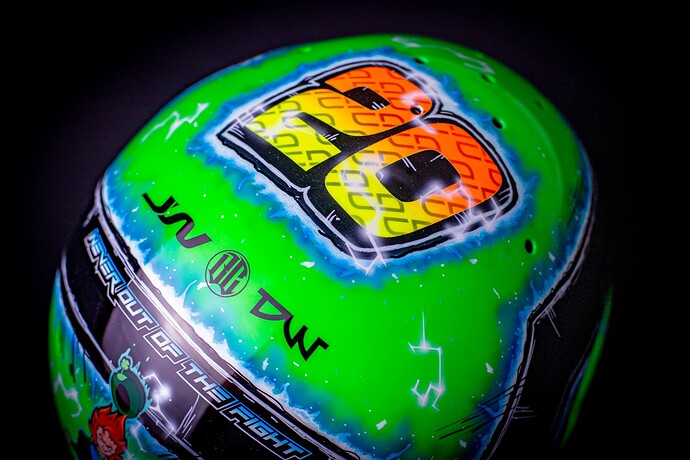 That's awesome! (20 Charaters)
BTW- Why 20 characters, seems like a dumb rule.
Qualifying is live for St. Pete!
Field is incredibly tight.
Kirkwood is ripping, impressive lap times for a rookie (and a Foyt car).
Kirkwood is a monster. When he ends up in an Andretti car, he's going to be scary.