I was not aware he collected cars:
annoyed there was no way to watch the race this weekend without a Peacock subscription. Watched the highlights and it looked like a pretty rough and tumble race with people scrapping for everything they could get!
There was some good bump-and-grind action. Toronto is such a rowdy track.
In the first half, Dixon and Herta got clear of the field because Daly and Johnson went long and bottled up about 10 cars behind them, so 3rd back lost about 10 seconds to the front two. Fortunately we had a caution to group everyone back up again. But that battle from 3rd back to about 15th was hot for most of the race.
It was aired here in Canada, but i actually wish i could get peacock up here for all the extra content. I went to the race yesterday, took my son to see his first indycar race, he loved it. Dixon was in full control all day, Herta looked good but had nothing for him, even when Herta was leading, he couldn't pull a gap on Dixon.
I love going to the race here in Nashville. 50 mins from the house and regular tickets get you paddock passes to the SRO series and Trans am series always a blast. Also picked up my annual GT car practice used Pirelli P Zero
I listened to the race on the way home from Cincinnati. Sucks for Grosjean, he was having a killer weekend and kept his nose clean on an absolute chaotic track. He got shuffled back due to cautions and still found his way back to the front with Scotty Mac, and then got absolutely creamed by JoNew.
Dixon is an unstoppable force. He is weaving himself into the fabric of the laws that govern reality: it is a certainty, Dixon will always be there. He is inevitable and omnipresent. You can damage his car. You can crash into him. You can screw him on cautions, but he will always rise to the top. The only thing that can stop a Dixon is another Dixon (the Indy 500 this year).
Very awkward moment when Chip Ganassi had to half-hug Palou for his podium finish while simultaneously suing him.
The true players, Power, Dixon, and Palou all somehow get tangled into some sh*t and break their cars but still manage to bring home big points. Mark of a champion.
Disappointed to see Simona out so early. In a race of attrition, she could've easily had a star finish just be making it to the end.
Lundgaard impressed again, shame he got shuffled on the final restart. He's pull that RLL car into positions it has no business being in. Graham was a liability out there today. Gets into a wreck, pulls behind the wall, fixes it and then goes out to log laps and bins it, taking Veekay out with him. Love when a driver is a billion laps down and ruins another guy's race.
This is strong praise.
I hear Grosjean is getting flak. Driving too well and ruffling feathers?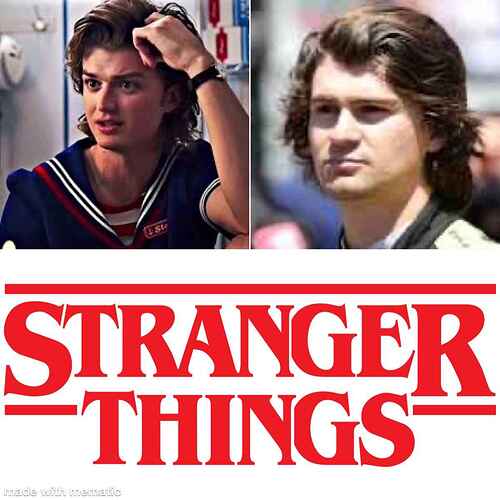 Indy Hair
Actually this week I think Grosjean earned praise, not flak. Romain was a rocket all weekend and carved through the field multiple times. Seems like they found something in the setup to help him get back to where he was at earlier in the year and last year. Newgarden is receiving flak this week for dumping Grosjean in a pretty optimistic move, and then basically being like "sorry, not sorry" in his interview. He then went on Twitter to try and clap back at the fans who were tearing him apart, and basically started swinging his d*ck around on Twitter. Overall not a great look from a PR perspective.
The move he made wasn't necessarily more physical than other moves that were happening all day, but the fact that it was a huge divebomb trying to pass THREE cars in one braking zone before bouncing Grosjean into the wall is pretty tough to accept that it was "on".
I think the general consensus on Grosjean is that his teammates (and some of the other drivers) are a bit annoyed with how much fanfare he brought with him, and they sort of use him as a punching bag with regards to driving standards. Grosjean certainly is aggressive, sometimes too much, but I don't think he's any worse than some of the other drivers in the series. I think he sort of ruffled feathers because he came in, immediately started banging sidepods with other guys and maybe it's perceived he didn't earn the respect necessary to lean on the other guys before he started driving like that. It's sort of the same situation Sato has always been in; a guy from F1 comes over, is aggressive, and the rest of the paddock sort of gangs up on him and blames him for everything.
I think the very obviously biased commentating doesn't help either. Bell clearly doesn't like Grosjean and doesn't hesitate to blame him in almost every instance of contact, where many other drivers are easily let off the hook for similar contact or aggressive driving. Grosjean got shit from Bell for getting run off by Rossi for "passing in a dumb spot" in Mid-Ohio and then this week Bell basically said Newgarden was in the clear for podding him into the wall from 50 feet back saying "rubbing is racing". Seems like everyone else is allowed to bump and grind except for Grosjean.
That's not say Grosjean is an angel. He has always been a very emotional driver, who is prone to red mist moments and radio outbursts. But off-track he seems genuinely like a really friendly guy.
I hope he doesn't change his driving. He makes some pretty brilliant moves. Sometimes he bungles it up, but when it works he is a pretty spectacular driver to watch. Same reason I like Sato.
I got very "don't want dat eurripean in these here Indycars" vibe from some drivers towards Grosjean. Which for a series that I'm assuming want to be more international…. Is a bit dumb.
I'm a huge Newgarden and Grosjean fan. I think they are bringing some serious skills. I'm enjoying the ride this season, its just been a hoot overall. I like Power too, because of his karting background.
All-in-all I just like Indycar, I think the field is just chauked full with talent.