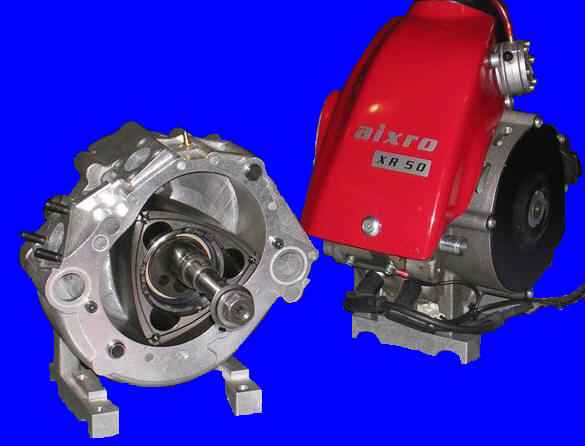 I have to admit, that looks like a great little engine, if a little expensive. Powerful, light weight, and good re-build interval. Plus I love rotary engines - they are just so smooth, especially compared to a single moto engine. However, it is listed as a 294cc engine, so I'd have to get the club (insurance) onboard first (same problem with another 298cc twin 4-stroke I've looked at). I'm not sure what they have against 4-strokes more than 250cc… as they allow a 350cc 2-stroke!
Anyhow, the manual states that it shouldn't be run for more than 10 seconds at WOT though - not sure why. I've emailed tech support to ask. Possibly the clutch overheats - or maybe it just runs too hot even with good water cooling? Or possibly it's just to keep people from buying it to run on the street?
Thoughts on use with road racing?