I'm a noob and don't know what I'm talking about but I'm going to throw this out.
The last lap or so of practice Friday I heard this pinging sound as my son went around his last lap. Looking at the kart, as we were loading up to leave, I didn't really notice anything. The only two things I noticed after getting home where these fine metal shavings on the sprocket and axel, at least I think. Also after watching the gopro video I noticed the clip that holds the front nose came out around the same time I heard this pinging.
Here is the video at the right time mark, notice at the middle bottom you will see it come out. Shortly after that you can hear the pinging. '
and then I took a pic where you can see these fine hair like metal shavings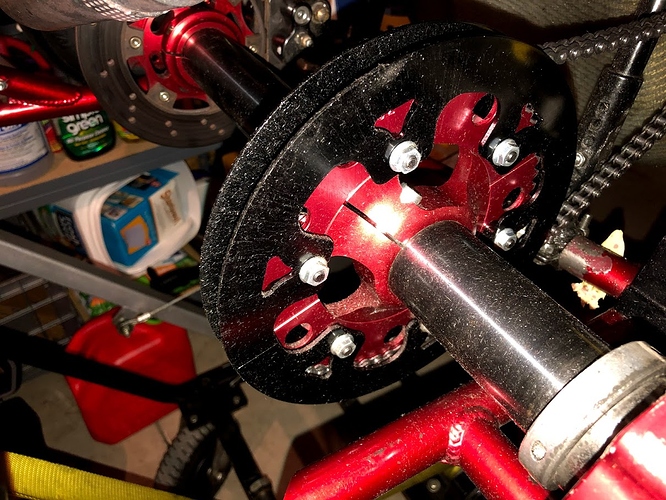 The axle seems to spin fine and the chain seems inline. I haven't done any deep investigations yet but again being new I thought I would throw this out there and gather some feedback before I do crazy .