I think you need to do a video of the install!
I'm not the best on camera, but I have a couple custom orders I'm working on. One helmet is being shipped next week for me to wrap so maybe I'll setup the tripod and camera.
Tag dah! And just like that old design off, cleaned, and new one on. Probably took me a little over an hour and a half for the whole thing. That includes goofing around on my phone and having a snack. Kits are perfect for people like me who get bored and wanna change things up. I could never do a tattoo. I'd be bored in a week of it.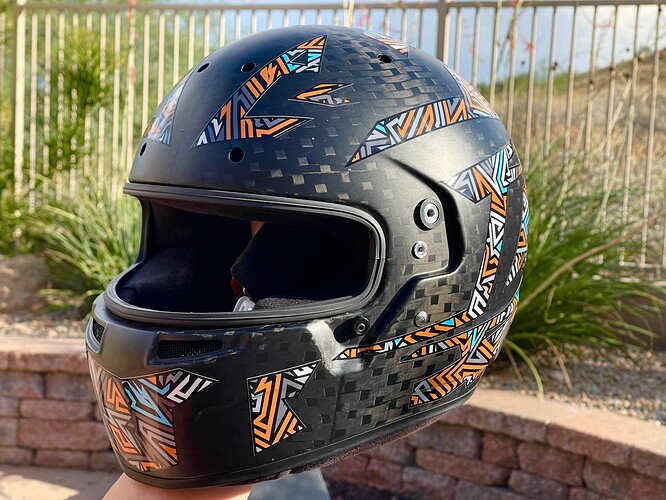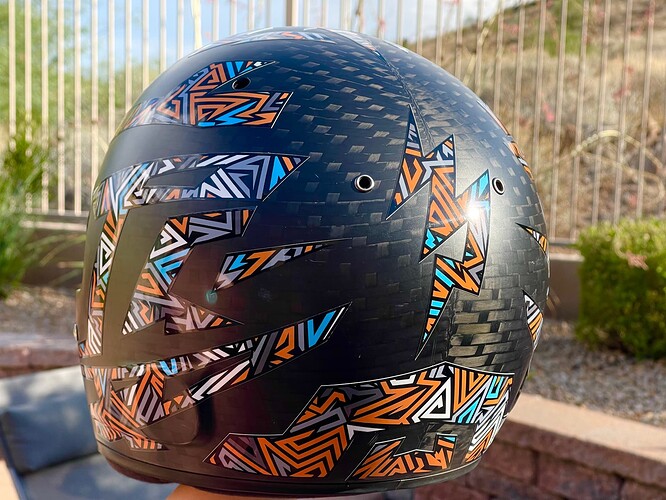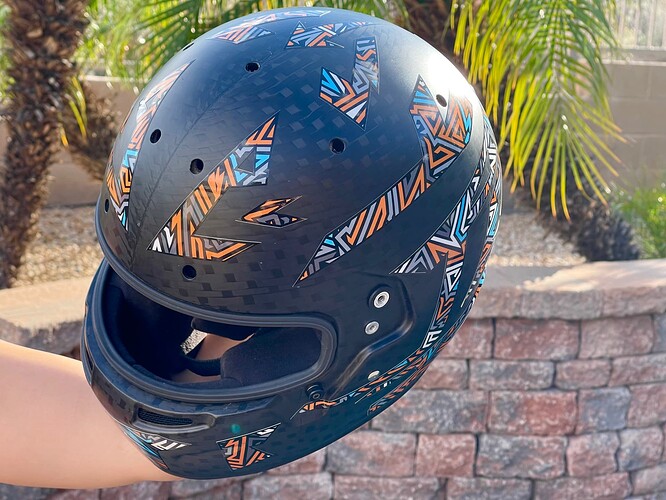 Looks really good!! Especially with the carbon.
To be honest, I wasn't expecting to be fond of that design but it looks fab on helmet!
Very southwestern color scheme.
Yea I really like the colors of McLaren this year so borrowed the color scheme. I've modified the colors from what is shown slightly so the orange and blue is a bit brighter and punchier. Also just did a test run of matte clear laminate and it looks awesome. Didn't have time to get it on the helmet.
Here's some inspiration: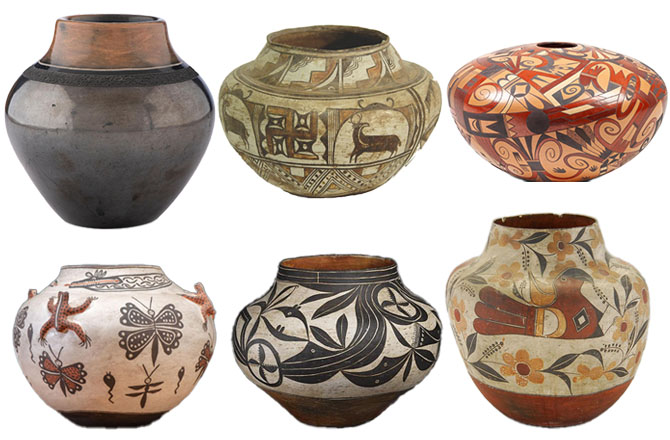 Is that a $7000 pot?!?! Makes racing seem cheap in comparison to art collecting.

The non-contemporary (antique) stuff is super duper expensive. Living artists aren't that pricey. If you look at that link, youlll see stuff at reasonable prices. I'm sure some artists command higher prices, tho. That one example is on the expensive end of the spectrum of that site.
On a side note you're images should be live on the website tonight! Now that my season is over I've got time to sit down and tinker in Photoshop.
I've got a lot of design idea floating around in my head I need to get down on virtual paper!
Maby you know but on the webside its wrong picture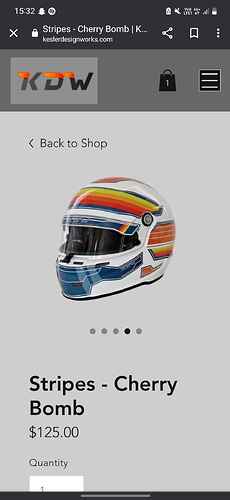 @KeslerDesignWorks
Good catch! Just wanted to show what the design looks like on a helmet even if the colors do not match.
Ohh! Ok that explains it👍
Little photoshop of @Bimodal_Rocket's helmet.