So today was a rental league race at Mariembourg in Belgium, using Sodi RT8 390cc on MG RL2 tyres.
TL;DR : Raced on a track I never practiced on, not even before the Q, against SWS World Finalists and tons of locals, I was the only rookie
- Q : P2 / 33
- R1 : P7 / 33
- R2 : P6 / 33
First, the track :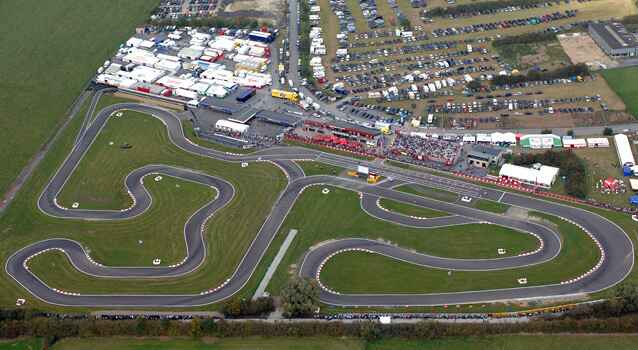 It is a 1366 meters grade 1 track, used in many international championships, it is fast and quite technical, it even works well with the 4 stroke rental karts. Today they decided to run 2 differents configurations, 1 for each 30 minutes race. Also, they switch the karts for everyone between both races.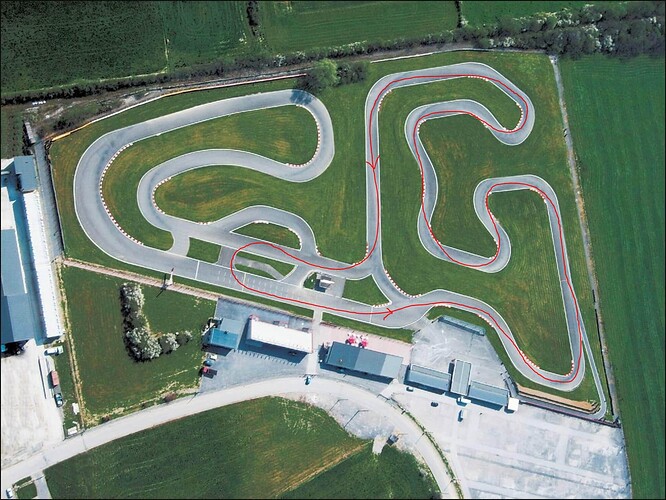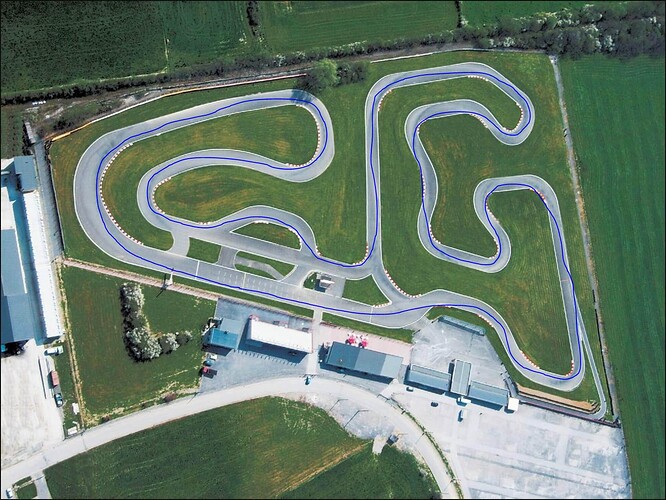 The red one will be the first configuration we race on, for Q and R1, using the reverse configuration of the track. It is highly technical but very fun, and we still build some good speed.
The blue one will the one we use for R2.
One detail though : I NEVER DROVE ON THAT TRACK BEFORE ! And I had to go straight to quali.
Qualification (10 minutes)
Fortunately, my first kart is decent, with a great engine and good grip. The issue was that the braking was not precise enough for me and I struggled a lot to be on the limit, which led to inconsistency in my driving, and in my laptimes. I don't know the chassis nor the tyres and I have to learn the track at the same time, while trying to get a good track position so I can post a good laptime. It was tough, probably one of my toughest challenges in karting so far.
I was able to scrap a decent lap together, which put me in third, with the second being DSQ from qualifying because he was underweight. So that's a P2 !
Race 1 (30 minutes)
This race, well, wasn't great on my part. While I had great single lap pace, my issues with the braking really messed up my race pace a lot, and I wasn't able to drive like I wanted. One turn I would brake too much and the rear would step out, the next turn it wasn't enough. It was getting more and more frustrating as I would get passed and fall back to P8. After a mental reset, I got back into P3 and into the fight for P2, but I got punted and shoved into the grass, which made me lose spots back into P7. Overall not happy with my driving, this could have been an somewhat easy P2 (I was .030 off the best lap) and a fight for P1 if I wasn't so rusty.
Race 2 (30 minutes)
So the organizers decided to change the layout for this race. We are racing the international configuration with the double chicane in the center of the track. Also, everybody gets a new kart, yay ! I have to relearn the track once again, I don't know the braking points, the racing line, nothing, and I am quite stressed. Though, this time I am not in the front row, which means, I will be able to copy the lines of my opponents.
Luckily, my new kart has better brakes and I feel a lot more confident and it shows. Starting P7, I am P4 after 2 laps. The problem now is that I don't know the damn track ! I make a mistake in the last turn which makes me lose my P4 and I go back to P6. For 10 minutes I will work with P5 to catch P4 who is 2 seconds ahead and we both pass him. Sadly, I get shoved aside again with 5 minutes to go and I find myself P8. With some good moves, I am able to finish P6, only a few tenth behind P5 and P4.
Conclusion
It was a very fun and very hard challenge and extremely satisfying and I will definitively race in the next one, this time for the win !
Video
This is the entire first race, enjoy !