Let's grow this thing and take some ACTION!
If any of you folks happen to be in the enduro karting facebook group, you'll know there has been a LOT of discussion of growing the sport. I put my marketing hat on (Truth is, it's never off), and started to sketch out a "customer journey" map. I know this might sound a bit fuddy-duddy here, but bear with me.
IMO the biggest thing holding karting back right now isn't exposure perse…
The problem is a broken and confusing "product". We can promote and advertise the hell out of it… but folks are still left confused, either from a lack of information, or too much of it.
Now there are many things out out our control that can add to the confusion… But I believe those are "figureoutable" for the most part.
We need a plan\process that based around what's worked well to attract new customers.
The goal of this is two fold:
Understand how we are attracting new racers (Customers). How they find out about the sport, who they are, why do they kart, what are the key points that move them along toward becoming owner-drivers (or "competition arrive and drivers)

Design a mapped-out, consistent process that can be followed from beginning to end form first contact with someone to getting them racing.
Here's the very first draft I made… It is very drafty, much to add.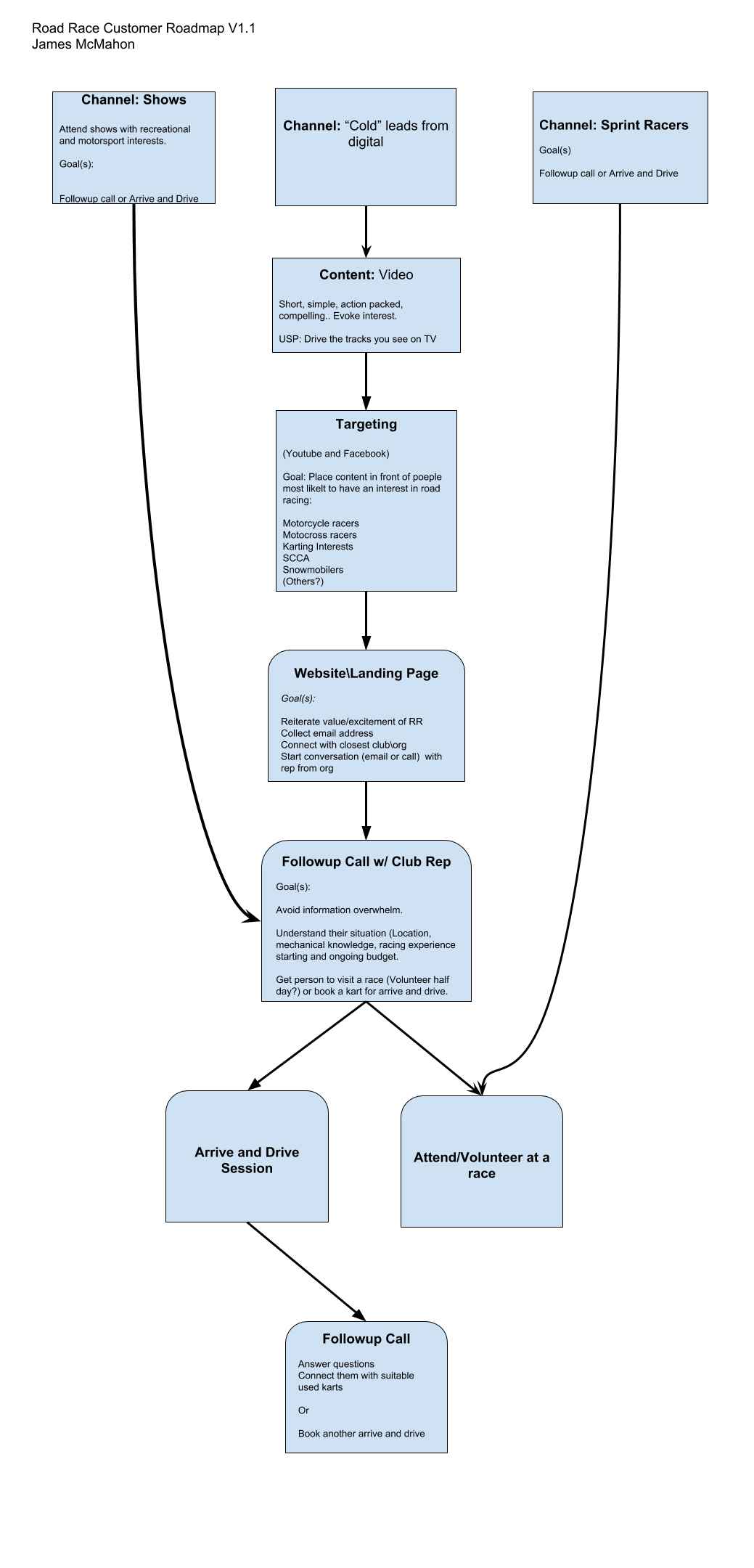 Discussion in 206 facebook group
Drop your insights below and let's get this going.