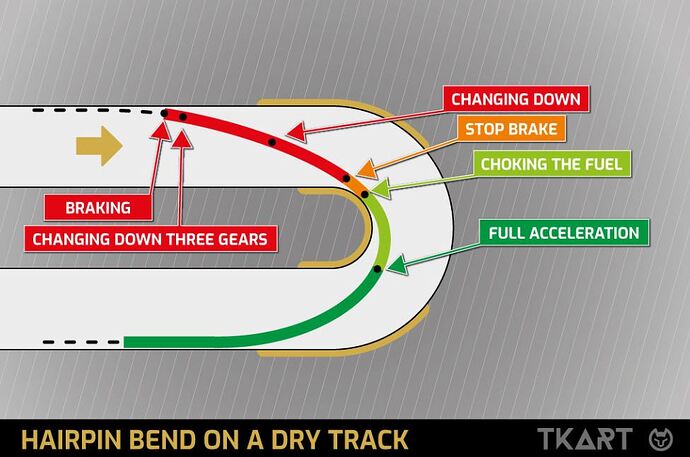 tKart article: this is the line of Jeremy Iglesias (world KZ champion) in the hairpins. Very extreme V shape: seems that from the outside he point the kart towards the apex BEFORE he start braking, then he immediately brakes with the kart pointed diagonal towards the apex.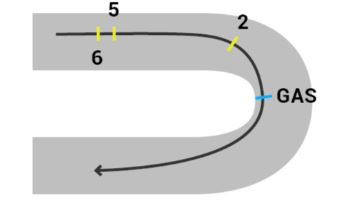 Another tKart article: Fabio Camponeschi line (European KZ champion). Normal V shape: he's not near the outside line like Iglesias but more to the center and he brakes straight, AFTER the first big brake he point the apex (I imagine with trail braking or coasting).
It's the same driving style that graphically seems different or it's actually different? Iglesias line is something strange, it could make sense because he go less metres but I've never seen a "diagonal" brake.
Camponeschi line seems more classic, but also here there is something strange: he brakes not from the outside but near the center of the track, why? I've never seen this too.