I'm a beginner to say the least and I had this kart built. I'm thinking about having wrapped solid silver to match my pickup and then go from there. You guys have any thoughts?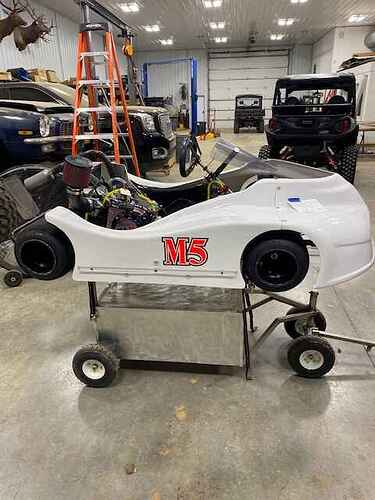 Should be cool! 20 characters
Sounds like fun. Don't see metallic colors often.
Silver Bullet! (20 Characters)
My wife got a cricut cutter for her business. I'm a designer so I went to town with some white vinyl. Inspired by Red Bull's winter test livery from a few years ago. Very tedious application…. Don't know how it'll hold up on the track… but it looks fun for now

That's awesome! Mule kart!
Questions…When you guys the machine to cut out your vinyl, is each color separate and then you combine it during application? Also, do you add a exterior layer of clear vinyl to protect the design and keep it from peeling or getting marked up?
So my numbers are "printable vinyl" with a layer of clear protective lamination applied to the top. My white design is all "permanent vinyl." That is just white vinyl that is supposed to hold up to outdoor use. We will see if that includes rubbing tires…
I did numbers in the permanent vinyl last year and they held up fine, no peeling. But obviously they were a lot less intricate. I'm a little worried about the tiny little pin-stripping sized areas peeling off with contact.
Hey Greg,
You usually use a base color and then print colors on top. If you have a large printer you just print everything in one file (including the numbers). Here is a print for the showdown race at PKRA. A play on the movie Raising Arizona and the rising sun livery.
This was a black base and color on top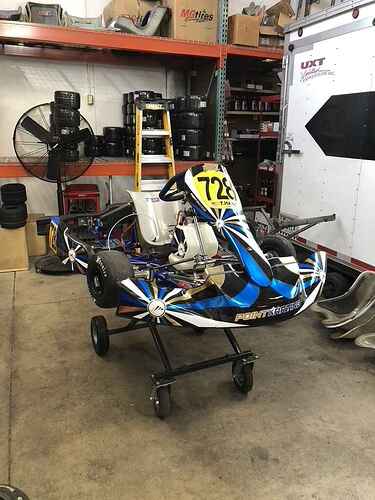 I do not own a printer. Only a vinyl cutter. Mine is individual cut colors (hence the limitations in design intricacy). For comparison to above, my numbers are black permanent vinyl layered on top of white permanent vinyl.
A couple of years ago, I tried my hand at printing Number Panels and Name Panels on printable vinyl. It was the kind you get at Office Supply store for labels. I had read that most home inkjet printers were prone to smearing on multi-color print jobs when doing large color coverage and burned through ink very quickly. I have access to a laser printer at work and decided to use it instead. They came out okay. There was some coverage consistency issues in a few spots for the yellow-gold background on the number panels. The name panels looked great (less color coverage). I wish I had thought of covering them with a clear vinyl. I found after a couple of races the ink was getting smeared from contact with tires. I think a different vinyl would do better as well.
I have to show my parents this. Their all time favorite movie
As a Gen Xer like your folks I concur that Raising Arizona was a cultural watershed moment. Back to karting…
How much for the graphics
Design Fee: £51 (About $79 USD)
Cost to have it made: £129 (About $189 USD)
You pay the design fee only if its something they've never made before. But after they make it, its saved to your account, so if you reorder the same thing there is no design fee.
New lipstick on the ole pig (mine, circa 2017). Her cadet kart is brand spanking new. I'm a sucker for TB, Kawasaki, and/or Mountain Dew GREEN!

My new vinyl by Jake Designs.
Her vinyl is OEM from TB Kart. (Notice the difference in the green color; colour if you're Canadian)
Serviced, double stacked, and ready for the next one!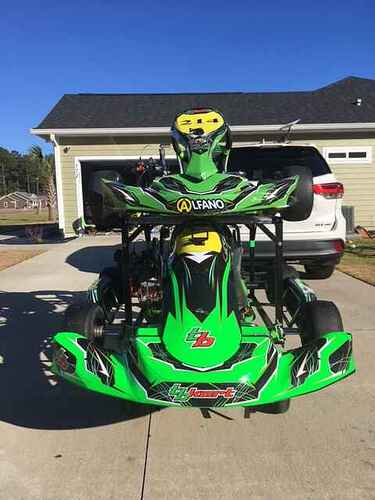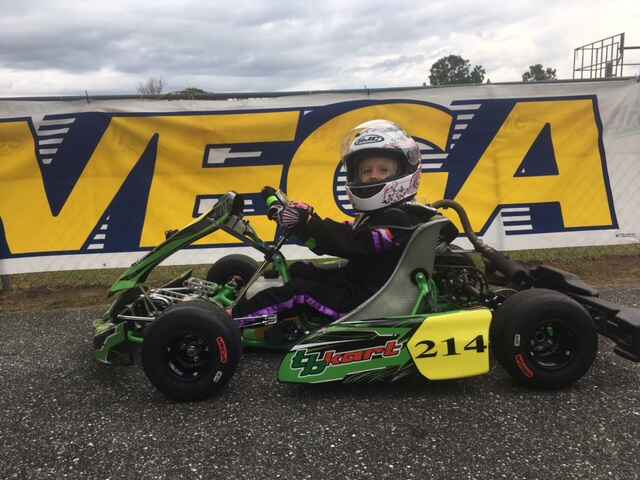 Question:
Do you folks use packing tape on the seams to protect against the vynal seperating at the seams?
Heat gun to set the adhesive is all we do.