Project's getting pretty serious now, all the configuration aspects are decided.
Layout: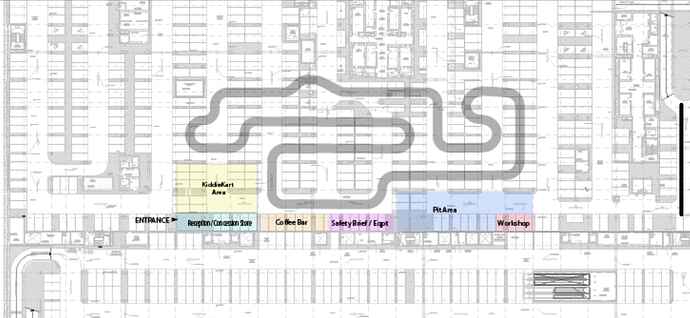 Thoughts? Ignore the 'width' it's just to show the layout. It'll be between 4.5-5.5m wide pretty much everywhere.
Fleet (initial):
Sodi RSX2 x20
Sodi LRX (junior) x6
Sodi kidracer x2 or 3
Apex Timing suite
Going with rollovers and belts purely because of the plethora of concrete pillars
Prestigious location in the capital's special economic zone, which gives me some tax relief benefits. Sitting above is a shopping mall, office block, residential tower and a busy Sheraton hotel in the same complex.
Long way to go still to get it to fruition, I'll share the milestones along the way