Yeah that's what normal people use it for lol
Haha yes it is. A 1994, perfect for club racing. I will let you know, but I think I may have to hang onto this one for a long time.
CIK\WSK World champion Paulo de Conto even thinks it worth shoving the kart in the daily to do for a spin.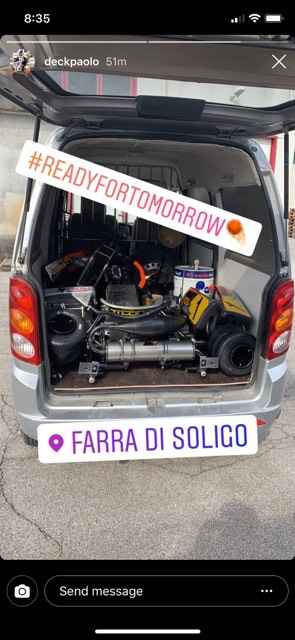 [ Featured 11/12/19 ]
Italian cars are very narrow!
"Honey, I'll be right back, I'm going for some OJ."
He will regret not having sidepods…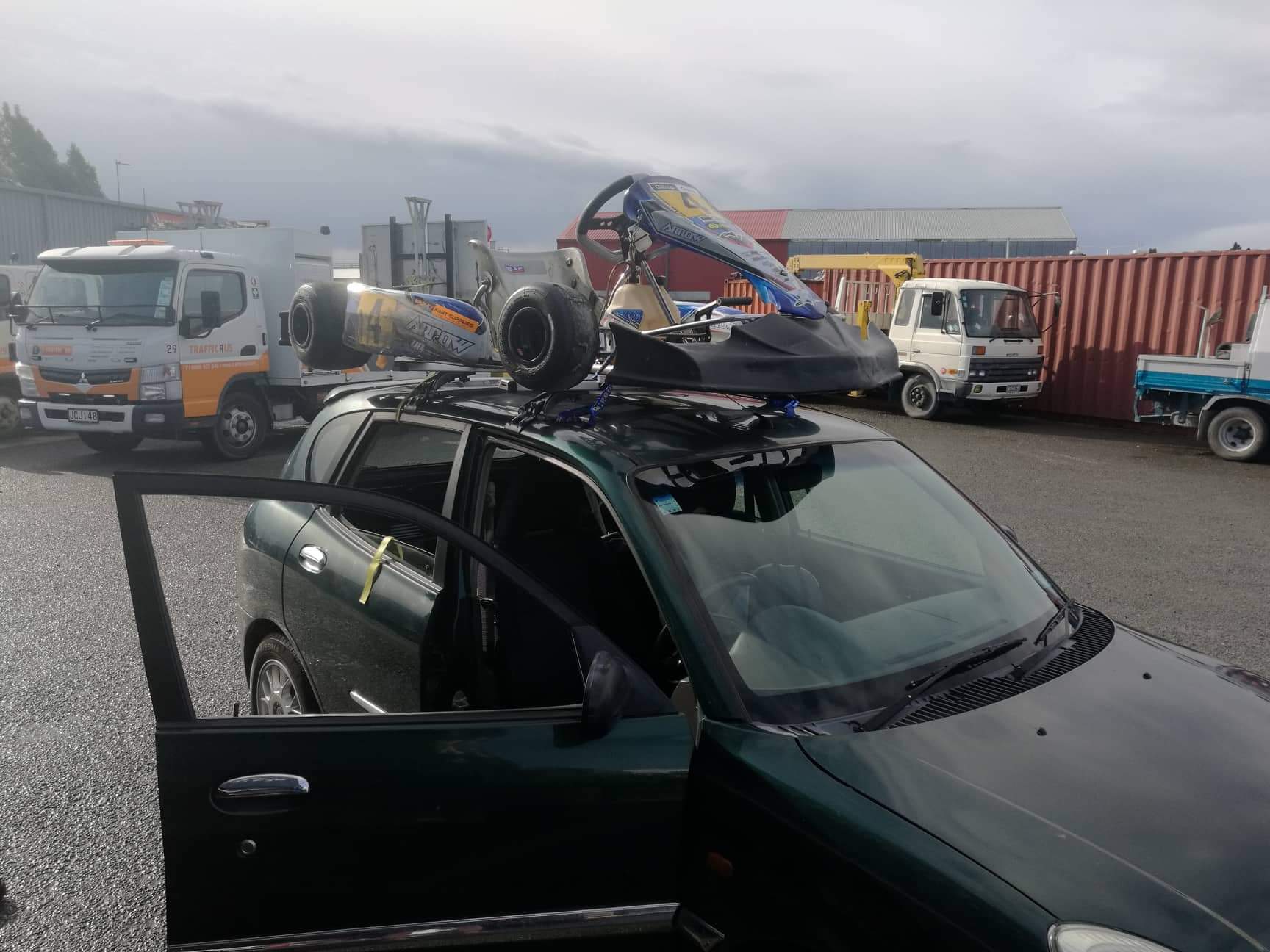 This is me picking up a mates rolling chassis. I've also transported my brother in law's Maranello up there with my small trailer on the back with my kart.
Definitely a two man lift to get it up there when there is an engine attached!
After trying this a couple of times with my wife's SUV Ive decided to just get a small trailer and pull it on my Honda accord. I dont want to tear up her truck.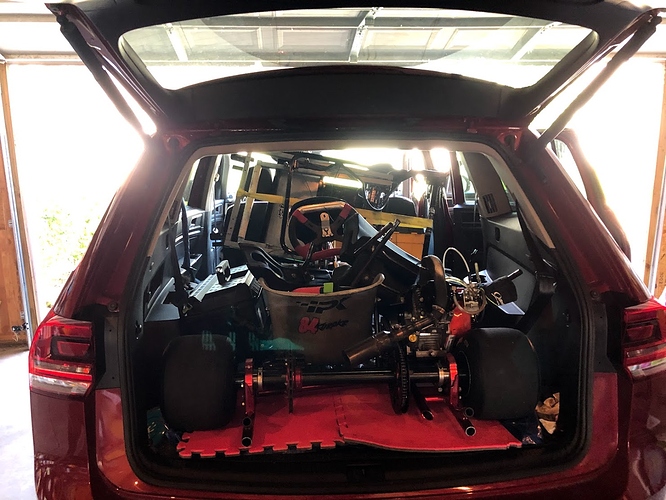 That's cheating!
But I like it

That's gonna work just fine! Can I get a lift?
I approve of the Mad Max bolt protectors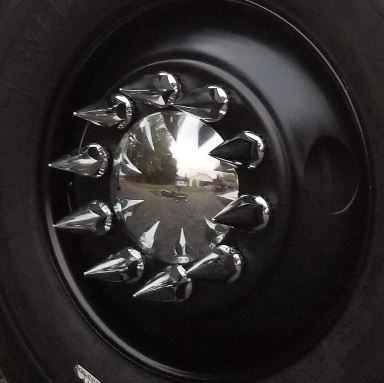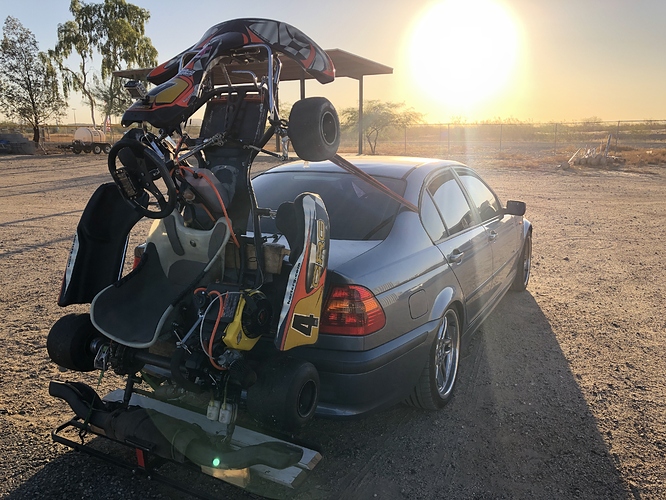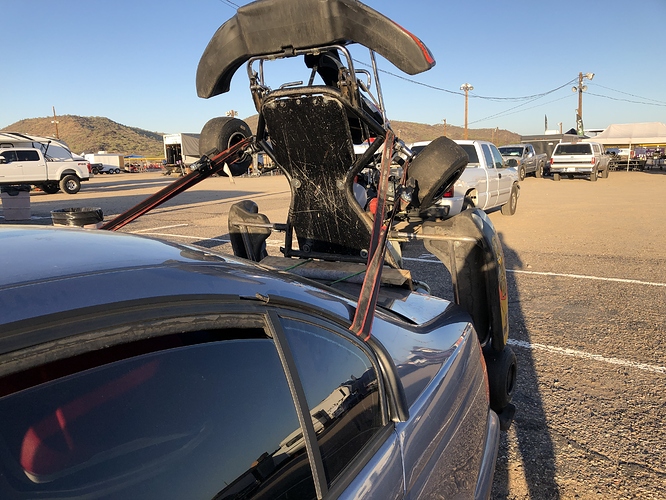 My only form of transport for about 6 months now. It's not the easiest thing in the world, but I don't think dealing with a trailer would be either. It's a pretty great conversation starter too.
Do you drain the oil and float bowl first? I always found all the oil goes to the head and cylinder.
Yes sir. Oil and fuel get drained every time. It goes pretty fast now. I have a low Tupperware container I use as a drain pan and storage. The carb gets drained into a small plastic bottle that I dump right back into the fuel tank. Besides that, I disconnect the tank fuel line at the fuel pump and put it on the vent bung during transport.
Kartzilla is coming to life
That much space costs 5K a month to rent in Manhattan. I am jealous as heck.
I meant to post photos of this setup a while ago, but this is what I've run out of for the last 2.5 years. We have a trailer, but it's so much more annoying to use than just loading things up into a truck. Plus, you feel a whole lot cooler running out of a truck when you're doing well, as inconsistently as that is for me!