I'm in Orlando for biz and, as usual, was planning to head out to kart. However, the obvious choice, Orlando Kart Center (https://orlandokartcenter.com/) is closed mon-tues so indoor karting at an "amusement" facility is what we got to choose from.
I was pleasantly surprised to find this video from Ryan that helped me dodge a bullet (aka K1 speed).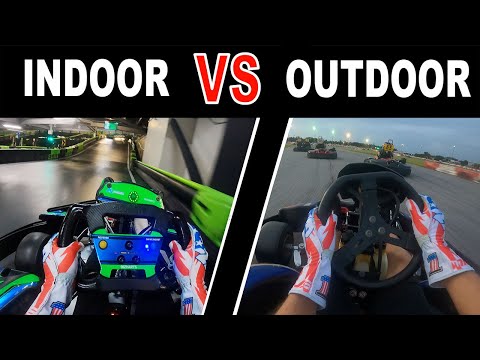 So, Andretti it is. This appears to be one of these multi-level arcade/track facilities that is somewhat silly (corkscrews, uppies-downies, etc). But it's modern, and, according to Ryan, is twisty enough to require lifting to turn and is pretty slippery. The karts aren't fast, but the layout supposedly factors this in a bit, and is narrow and twisty to compensate.
Andretti Orlando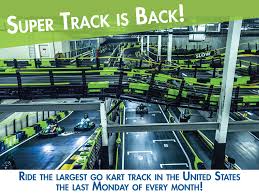 K1 commits a cardinal sin in that they require you to rent one of their cameras should you wish to record yourself (no thanks). Ryan tells us the karts are slow and the layout is wide and flat, making the whole thing a flat-out bore, assuming you have a modicum of wheel-time under your belt.
K1 Speed Orlando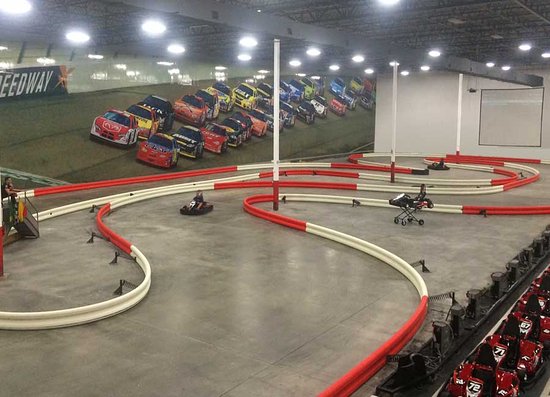 Ideally, I would have loved to go back to OKC and spent the day with a mechanic and one of their speedy karts but alas, they are keeping hairdresser hours so early week is not doable.
So thank you Ryan, for taking the time out of your busy pro racing schedule to post this video for other itinerant racers benefit.
I shall post a lap so y'all can see what Andretti looks like. In the meantime, here's OKC in all of its glory from last time out. There's the short rental track on their CRG centurions (I think) and also some footage of their "speedy" karts on the full layout (what they ran recent USPKS race on). The speedy kart is a Honda GX 390 on a regular race chassis with older bodywork. Great fun!
OKC short track on regular GX 270 rental kart:
(Bonus post-race banter and pit-in view)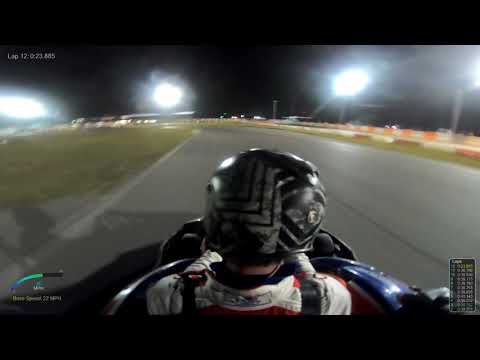 OKC full track on Speedy kart:
(I am driving gingerly because I broke my spleen corner hopping on rentals previous day.)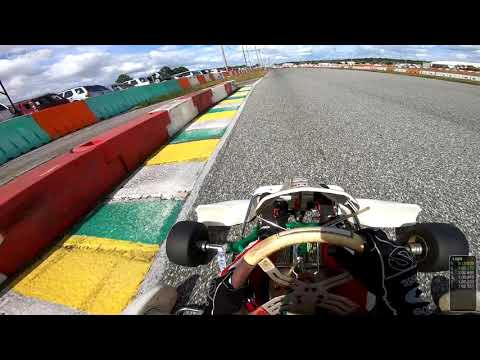 One place that Ryan did not consider:
This place seems insane and designed purely for "fun". Here's a Google earth view and you'll see what I mean.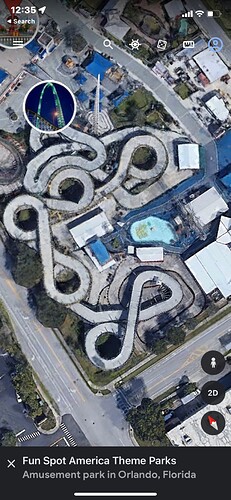 What's a little alarming is, according to their marketing images, no helmets required. Yikes! One does wonder about the piano wire fencing that separates you from being punted off the top deck and getting decapitated in the process. It's like being in the 70s again, playing lawn darts with toddlers and smoking unfiltered Camels while drinking mad dog 20-20.
Also, as hardened and experienced kart racers, you will no doubt appreciate the following feature, as advertised on their website: Throttle and brakes allow you to slingshot past fellow drivers to the checkered flag. This kind of attention to detail is what racers can only dream of.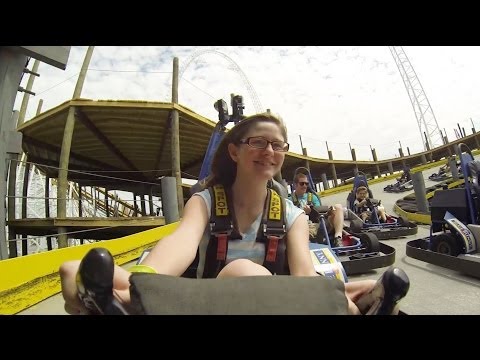 Coming tonight: Andretti video (scroll down)