While I was at the Supernats, I snapped some pics and got some details on the IAME Super Shifter that being developed for SKUSA competition in 2019. There may be some changes between now and it's official release, but from what was described to me, the package on display was likely what will hit the market.
175cc.
Power approx 49HP with torque 27NM (19.91 lbft)
Reed valve induction.
No powervalve.
Cost expected to be at $5900 retail for the complete package, but without electric starter. (Likely revised when final)
Electric start is an available option for $500.
34mm Tillotson butterfly carb. Pump diaphragm type (Similar in principle to X30 TaG).
The carb is still under development according to Tillotson, but at this point they are working on finer points.
Tillotson 34mm Butterfly Carb:
Three adjustment screws. From left to right: High, low and idle.
Idle adjustment is an air bleed.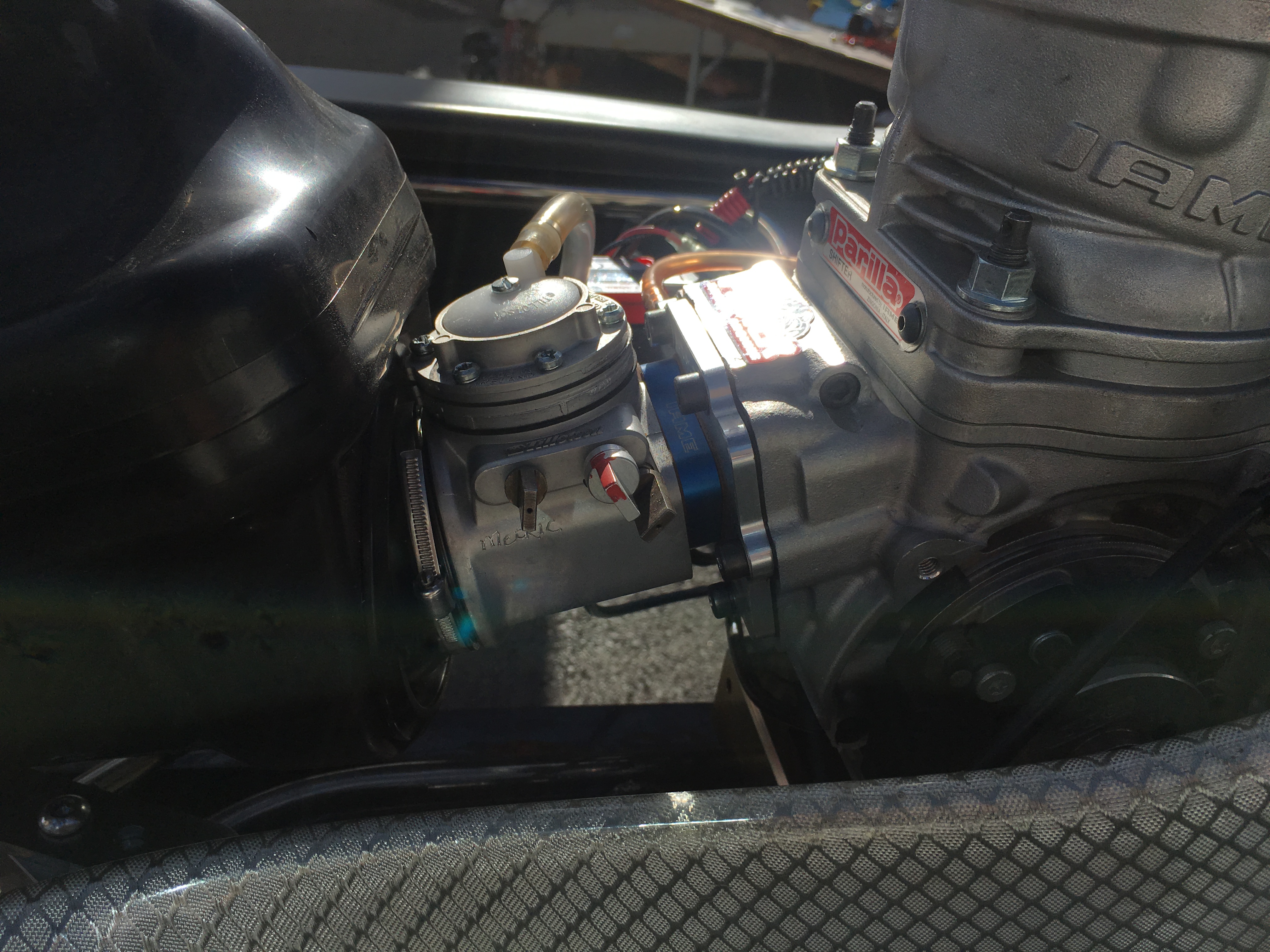 Fuel pulse adapter plate
Utilizes a regular crankcase nipple along with an adapter plate to provide the (integrated) fuel pump with it's pulse.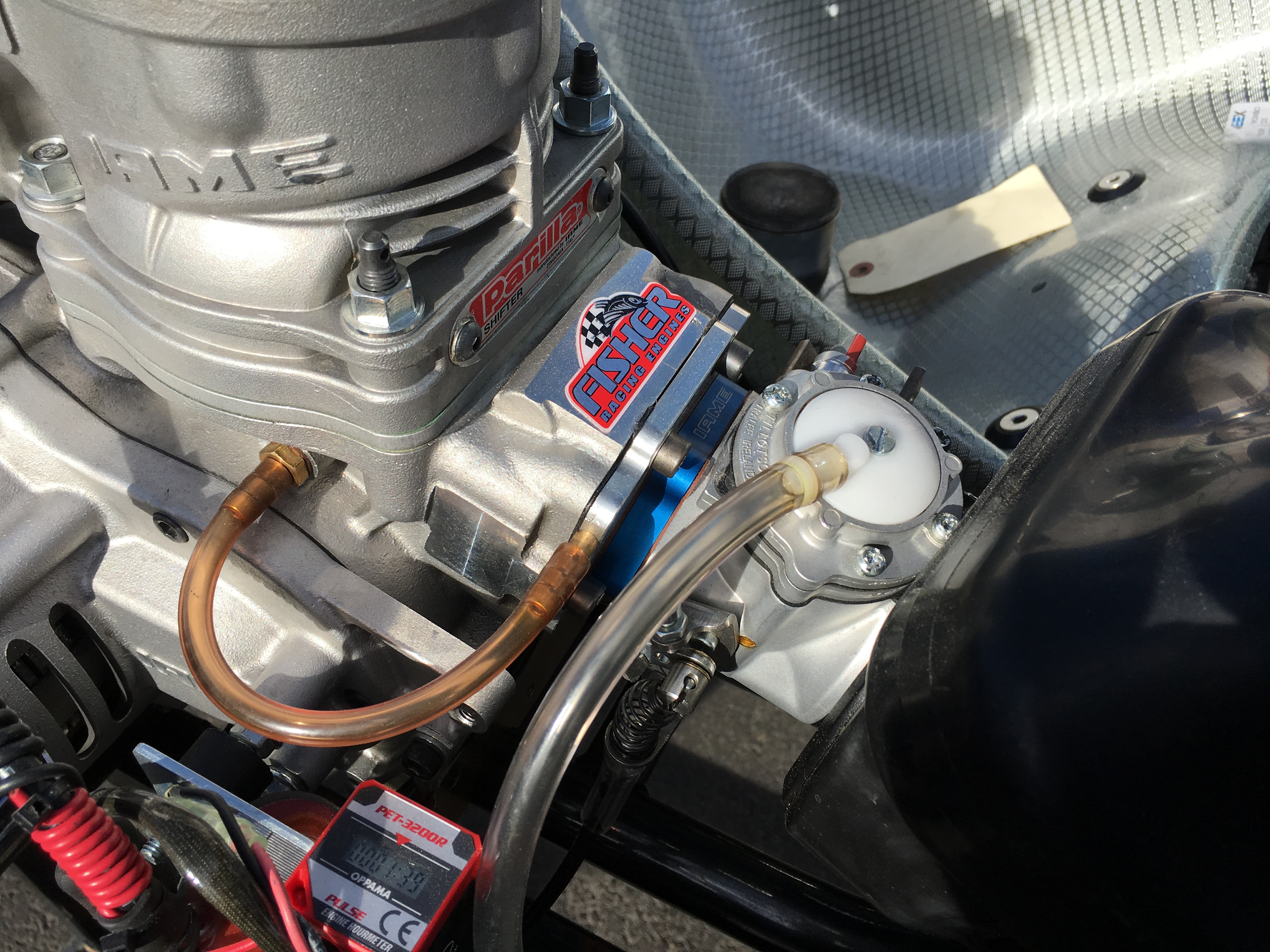 Piston
It's a pretty big slug at 64mm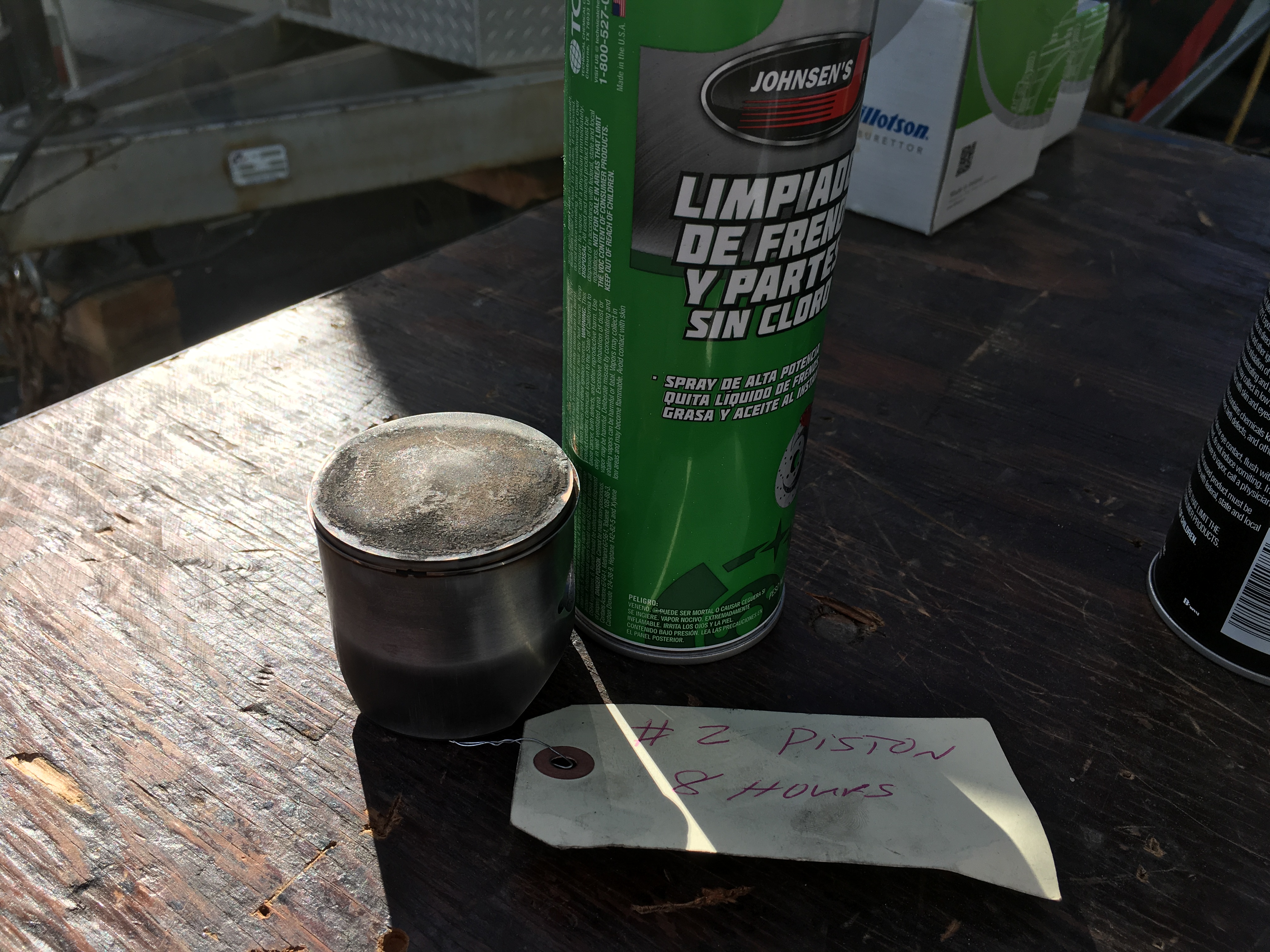 Complete package from the front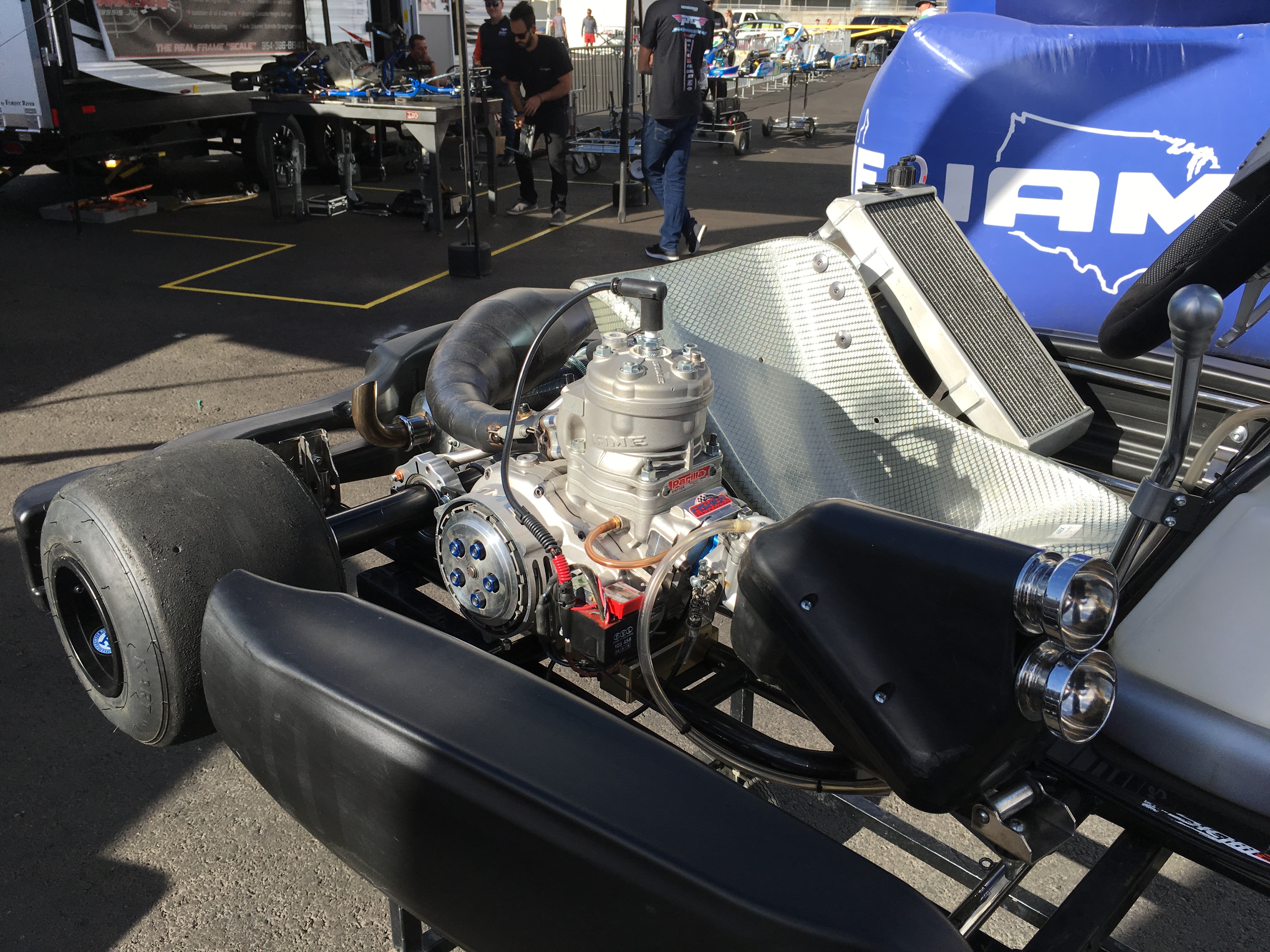 Rear view (Note no power valve)