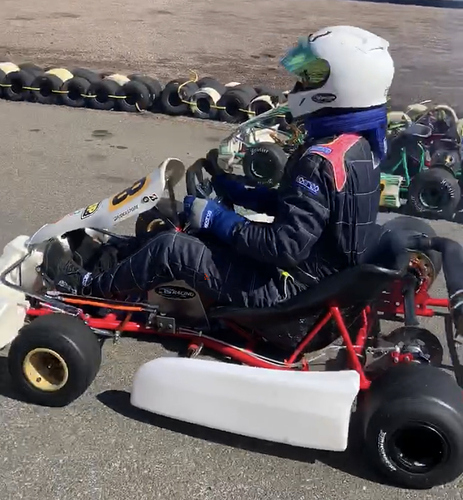 Seeing if anyone had advice on seats/seat setup or pedal extensions one can use to flatten my legs while driving and obviously be more comfortable.
I'm 6ft tall 190lbs so I'm not a giant by any means!
At the moment my seat is at factory settings and so are the pedals. My problem is my legs are cramped up just underneath the steering wheel causing my legs to sway which is extremely uncomfortable on long sweepers where I am literally pinching my legs against the steering column mount just to keep my legs from swaying. My legs also slight get in the way of the steering wheel which can be a PITA!
Ideally I'd like to to have my legs flat (flat'ish) just to be sitting more comfortably.
My seat seems like it can't go back any further or be tipped at a greater angle. Are there tab extensions one can buy to move it back? Is there a better seat that is deeper around the rib area to allow the seat to be moved back slightly further? I feel like if I gained 2-3 inches of leg room it make a huge difference.
Thanks!