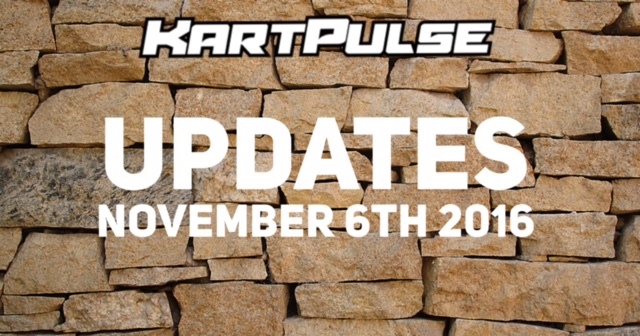 Another week another update, here's what's been happenin' with KartPulse
Facebook Audience Milestone!!
We've reached 7000 followers! Welcome aboard to our newest fans, Kartpulse is about keeping karting fun, working towards growing the sport and enjoying all the different aspects of it. We're a community of karting enthusiasts.
Maxspeed US Open Finals in Vegas On Facebook Live
Thanks to Maxspeed Entertainment and Karl Rickert from KARTs we we're able to bring their multi camera production straight to your facebook newsfeed via facebook live. We didn't quite get the audio and video quality we wanted for you guys, but between the racing on the track at the guys on the mic it was a good show with just under 10,000 people tuning in to watch over the three days of coverage.
You can find the videos on our Facebook page, and here are a couple of direct links:
Live from Las Vegas. Masters Max and Shifter finals at the Sofina US Open.
Epic battles at the Sofina US Open FINALS at the Rio!
US Open Topic of aggregated content.
Community\Forums
This week we had 11 new folks signup for the forums:
@ThunderJ
@Dayne_Warren
@RacingTigger
@Apuzzo_303
@Marshall
@flybythebook
@LSGP2012
@swiley
@taplin
@NikG
@Trey_Shannon
Welcome guys! Don't forget to invite your karting friends and let's get some good discussions going.
Whats next
#Supernats20 is almost here! We hope to have some interesting angles on the event for you as always. If there's something in particular that you'd like to see, or if you'd like to contribute content in some way, let me know.

PRI Davin, Christian and Myself will be at PRI this year. We're planning on talking with all kinds of different folks as well as doing some heavy karting evangilsim. Let us know if you're going to be there!

Directory updates
This week I will be batch uploading directory listings for tracks, series, races and businesses. If your're interested in helping out with managing these, let me now.
As always, your input is always welcome on our Feedback Category here on the forums.
Cheers!
James