Time for my annual outing for the year! Last two seasons I did three USPKS races total, and that was the extent of my actual racing outside of hotlapping and coaching. This year I didn't want to travel, so national stuff was off the table. Fortunately the very competitive regional Route 66 Sprint Series was visiting Dousman this year, just an hour down the road from my house, so I saved up my pennies to race that one event.
I'll be running the KA100 Senior class on a 3-year old Exprit (for those of you who say karts need to be replaced every half-season).
Prepped the kart this week, including new brake pads, new chain, engine rebuild (seized it last time I was out practicing) fresh sticker kit, and some odds and ends that needed cleaning and fixing.
The steed is basically ready! Just need to collect my engine tomorrow from Innovative/Franklin Motorsports and we are good to go. Practice is at 3:04pm for us tomorrow so got a long morning to finalize everything.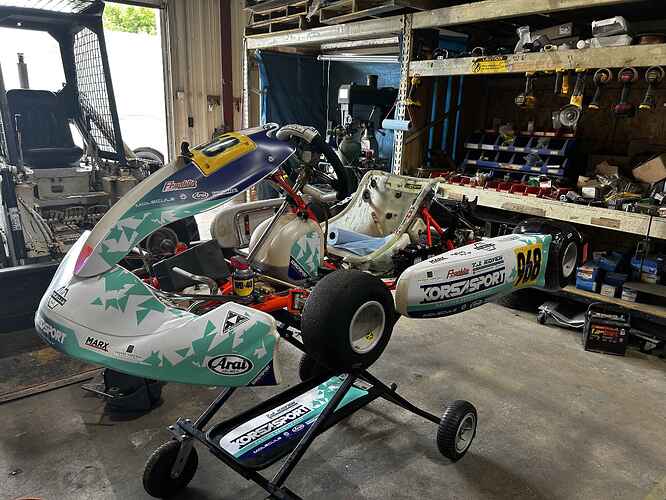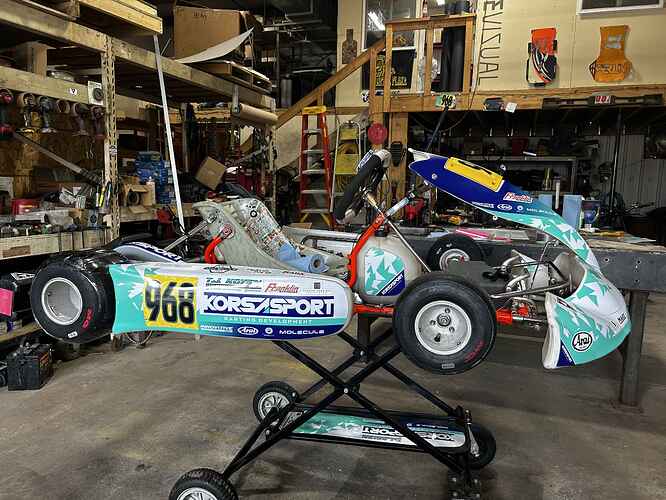 Gotta say, I think this is my best sticker kit install ever. Not saying much, usually I botch it heavily. But this one only has several waves and bubbles in it.
I'll try to keep this updated throughout the weekend. Hoping to keep posting on how it's going, what chassis setup things I'm looking at, what the data squiggles are telling me etc.
Expectations:
Would be lying if I said I wasn't expecting anything. It's my home track, I've been out here almost every weekend coaching and pounding practice laps, my setup feels dialed, and I think my driving is sharp as it's been the last few years. In a pretty stacked field, I think a top 5 is definitely possible, but it depends. Dousman can race kinda rough so anything can happen.
Will update tomorrow once we hit the track!