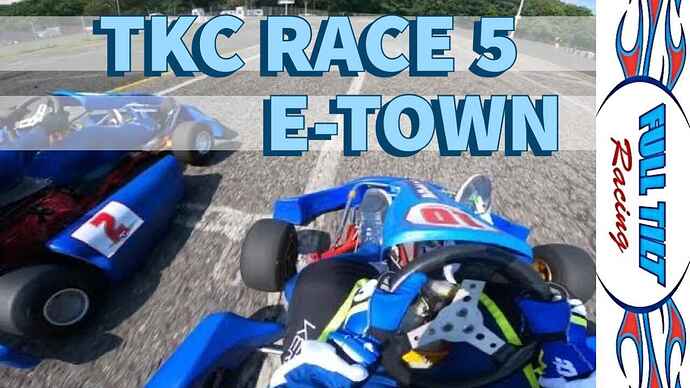 We had a really eventful and amazingly varied race at Englishtown on Full-tilts karts for TKC race 5. We had everything from dry track to completely submerged tarmac. The weather changed quickly, going from sun to torrential rain, and then back to sun again.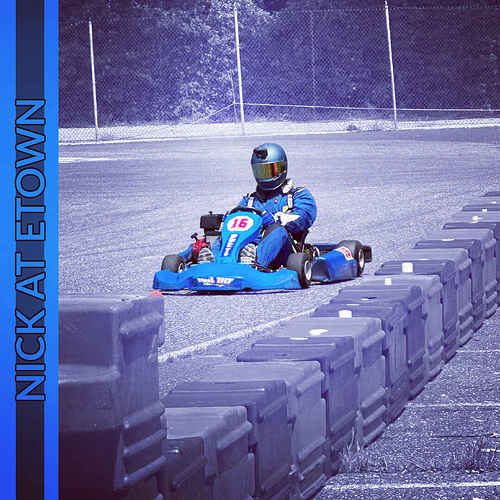 We ran Englishtown in reverse on Keith's fantastic and weird rental karts. They are basically older race chassis with vintage breadbox bodywork and a Honda gx270. They do not have any cages. They are similar to an lo206 race kart, but with an identity crisis going on, tire-wise. Keith puts lecont reds on the front with rental hards on the rear. This makes for a very entertaining driving experience; they feel sorta front-wheel-drivey in that the extra front grip seems to pull you along. In the wet, the dual grip is a handful!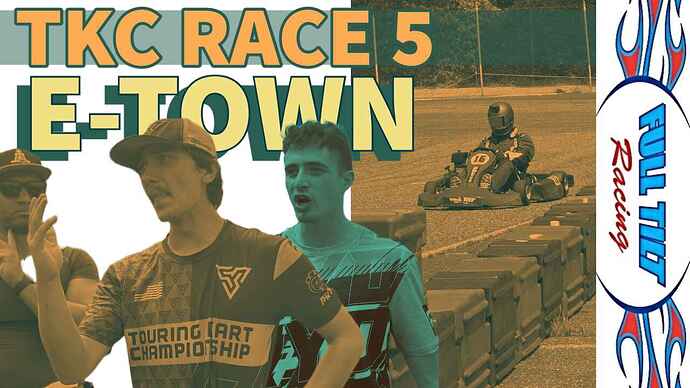 We got a couple practice sessions in the sun before the race started. It was hit and humid but the track was dry and the sun was bright. We then qualified and Nick and I both did well, qualifying in the A group. I qualified 7th and Nick, 11th, meaning that we would get to race together. It would turn out to be a great day for Nick, as the changing weather played to his strengths.
As soon as the first group started heat 1, the little black cloud that had appeared opened up and dumped a ton of water, very quickly. Everyone scrambled.
Within 15 minutes the rain had stopped and B group went ahead with heat 1. The surface was flooded in many parts, leading to a remarkable number of spins.
After they got done with their water sports, it was time for group A's first race. Nick and I gridded up and things went rather well for Nick, finishing third, having led for the first 5 laps or so. I am very proud of him and he's a terrific rain racer compared to his old man and most of the rest of the field, apparently,
Nick Race 1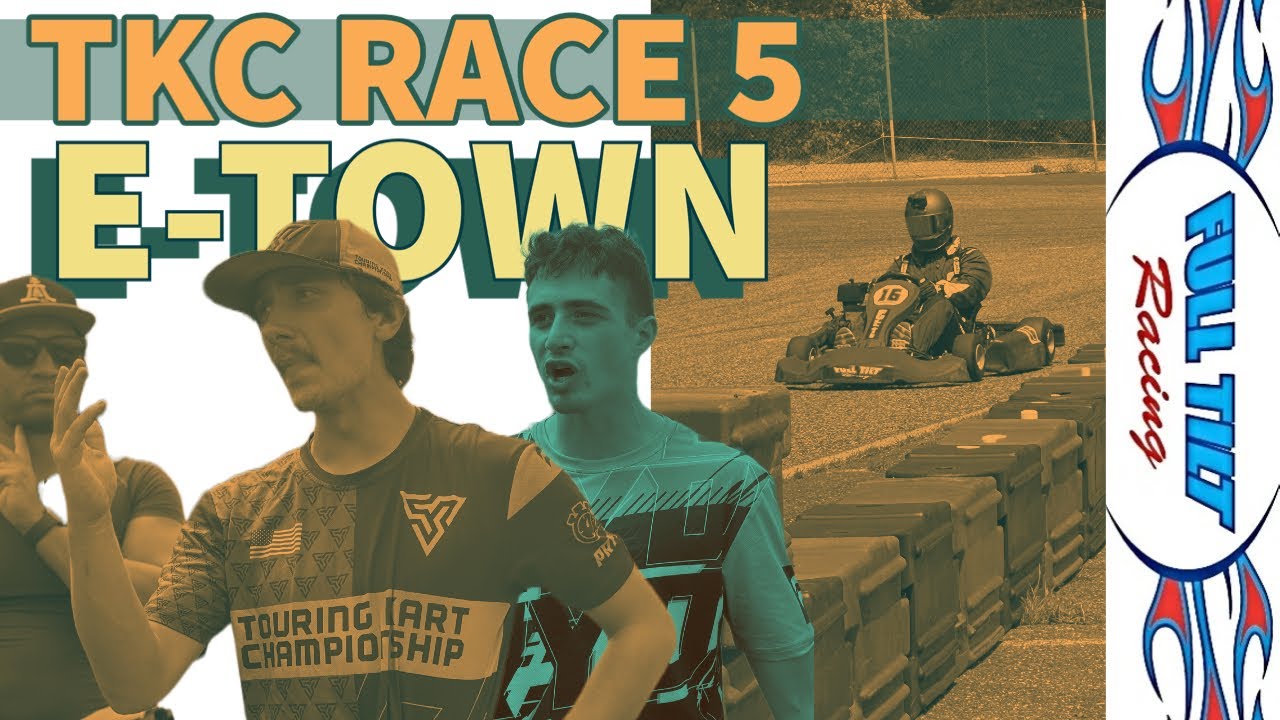 For my part, I had a fun race that involved a lot of banging about and spinning. I started 7th in reverse grid and the fellas behind me absolutely sent it down the inside at the start, so we had a pretty exciting scrum going for a while there. It eventually resulted in a multi car pile-up in lightpole. At least 6 of us ended up pointing the wrong way. Fun was had.
Dom Race 1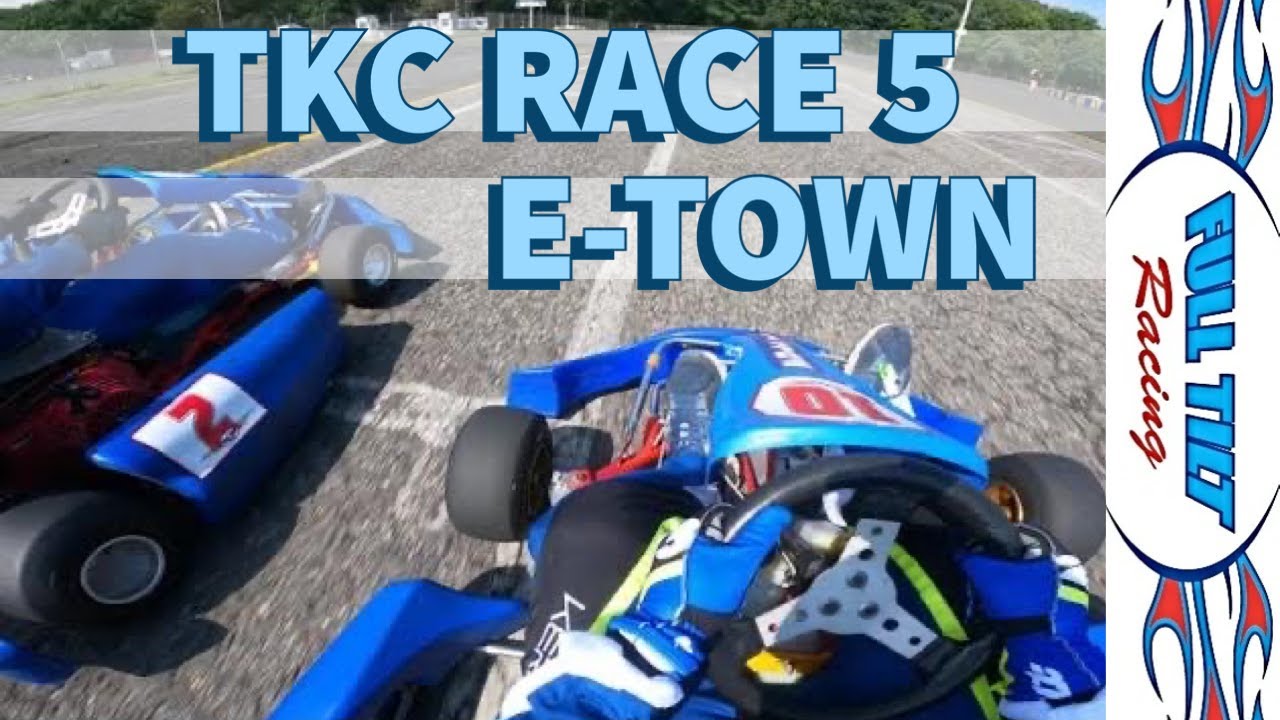 I eventually got my act together in the very wet conditions and ran some good laps. I'm not sure where I finished but it was a challenge and I learned a lot about the wet.
For our last race, the track was dry, mostly, and the sun was out. There were a few spots that could still bite, but conditions were good.
Final, for Nick was again quite good, finishing 7th. Recognize that Nick is running 20lb overweight, so it's great to see him podiuming first race and getting top 10 second. He didn't have great karts, either.
Nick A Main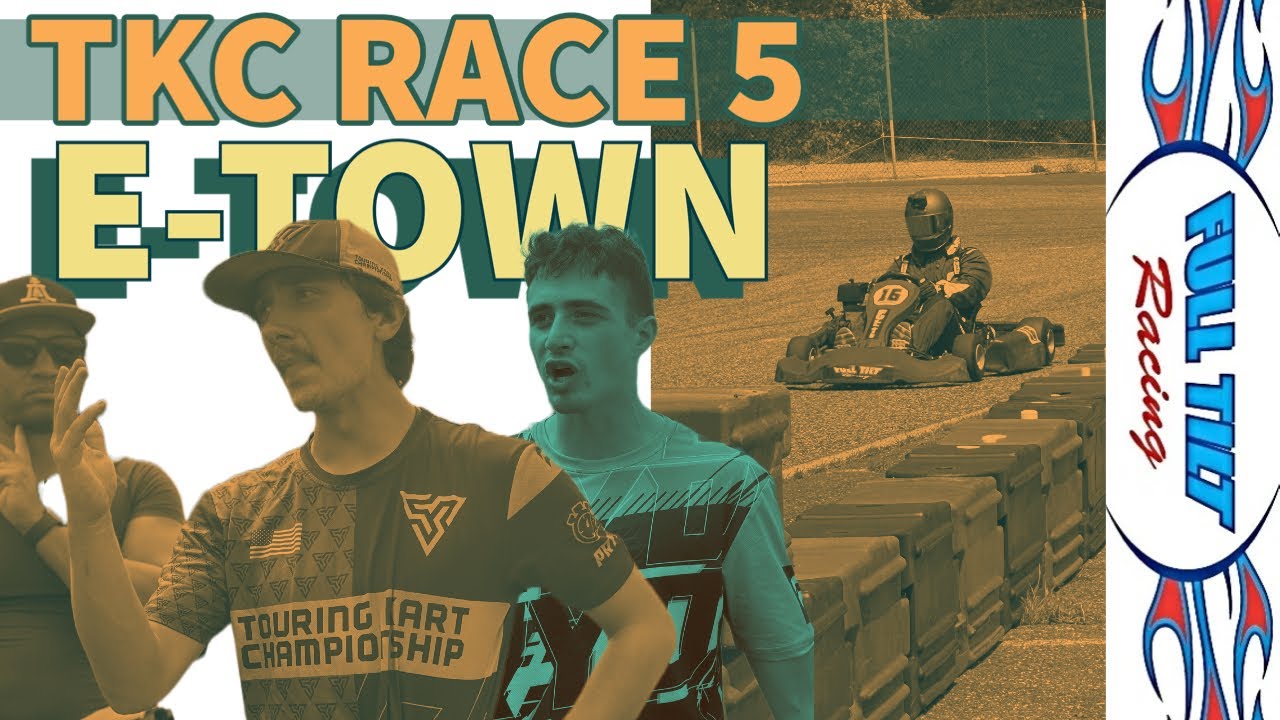 Final, for me, was a good race that went a bit awry. I had a better start and was running quite well, up in 5th or so, and starting to try to stretch for the front group.
Then, a seat-stay broke mid corner and the seat would try to exit the kart in right turns. I had to pull into pits and hop into a new kart. This cost me quite a bit of time, and I dropped from 5th to last. I headed back out and tried to make up for lost time, driving well, pushing hard. The replacement kart wasn't great and had a funny right side but it was reasonably decent.
Dom A-Main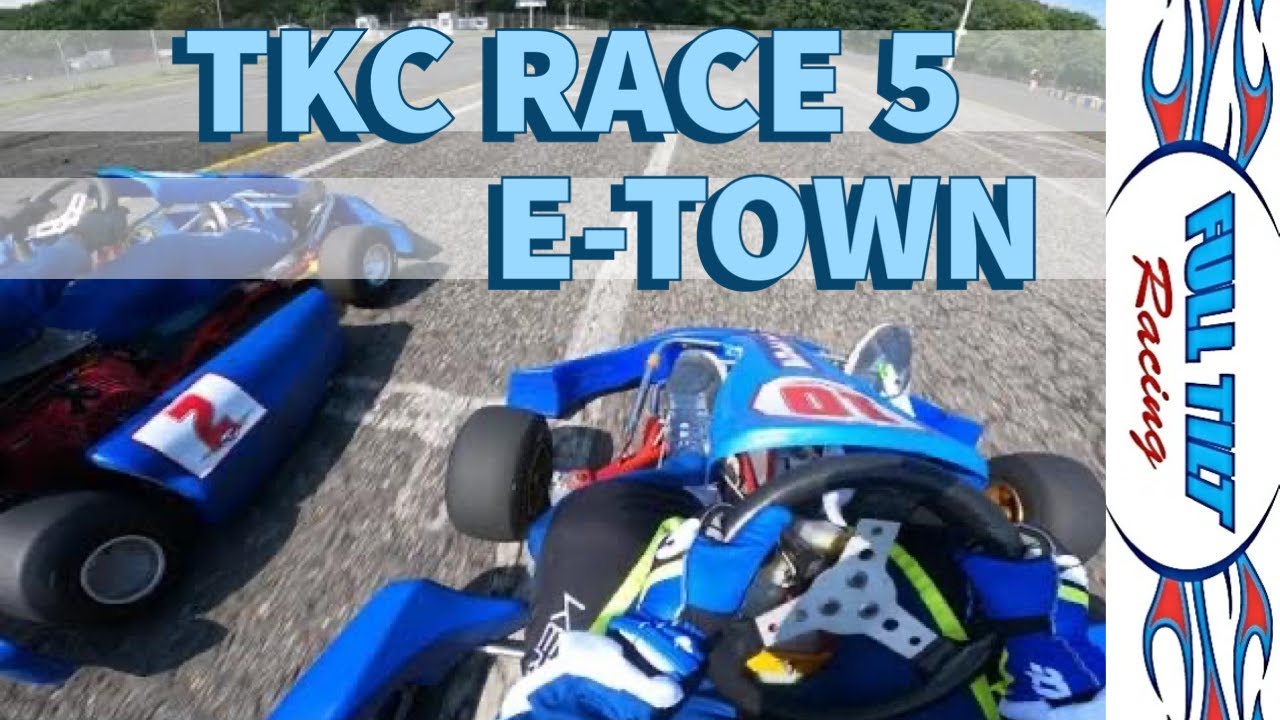 I soldiered on and with two two go the leader catches up to me and passes. With 1 to go, 2-4 also catch up and pass in t1. There's a bit of drama that we will cover in a separate thread but that was the race. I have no clue where I finished but, not well. However, it was a good drive and I enjoyed the race.
Nick had a party to go to so we took off at around 4. We were exhausted but happy we went. I thought Nick did great and I was content with my driving.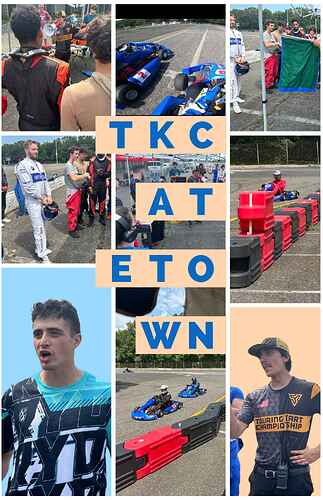 I was approached by a guy who lapped me at end that they felt I hindered his race. I can see how he might have felt that but I disagreed. I did not intend to fight anyone and had tried to leave room. I was not in a position where I could lift, and he had blown the corner onto the straight while fighting with the guy ahead, giving me a big run down the straight. Unfortunately, I couldn't tuck behind him without lifting so I took the corner eos.
Anyways… more on that in the Moral Incident Analysis thread that I will link here.
I think my driving was respectful but I could have done a better job speaking with the guy afterwards. I was sort of surprised and hadn't really thought it out, so I didn't have much to say other than "Sorry I wasn't trying to fight you." I don't think I did a good job in the moment.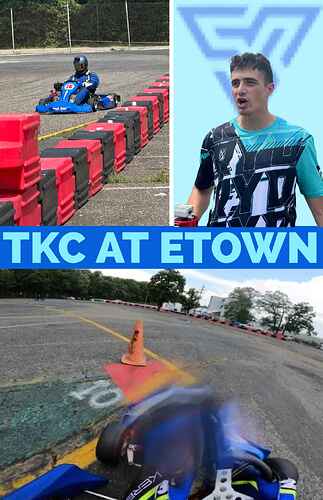 Thanks to Alec, Matteo and the gang helping out like Brenna, and the gentlemen from Keith's operation who helped make it possible with their wonderful karts.
TKC next race is at, of all places, Trackhouse. Nick and I won't be able to make it but it sounds like it will be an amazing race and a very fun time. A bunch of the gang rented a house, and are doing a second race. We wish them the best!