Last weekend: Race 1, good start from the outside. Race 2, bad start, and got spin around by a competitor.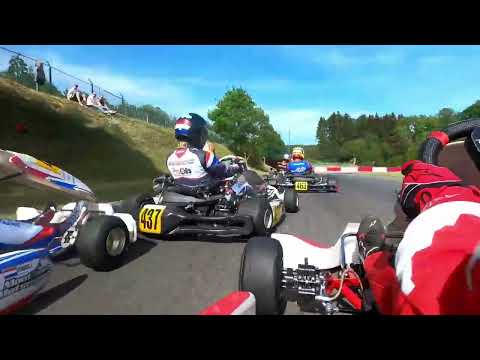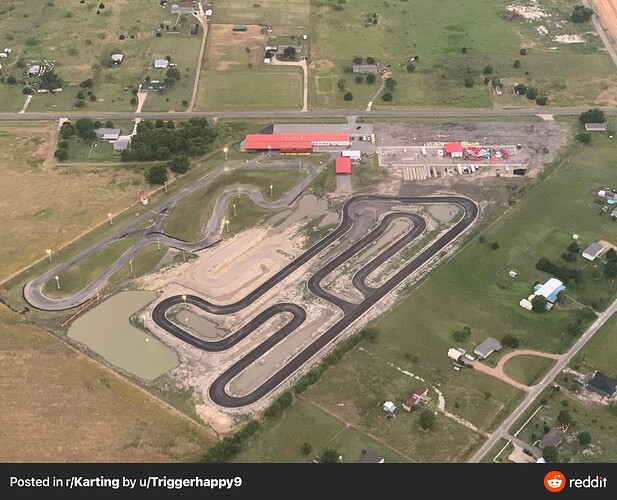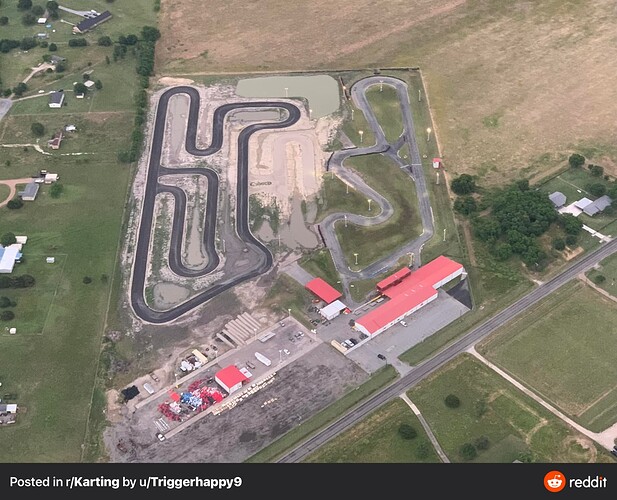 Someone on reddit got some nice aerial photos. DKC looks to be coming along nicely.
Is he gonna connect them or just run 2 seperate layouts? Rentals on one kinda like NJMP?
Nice race. Seemed nicely gripped up and kalm.
It seems to me that from time to time you'd take some corners a bit narrow (when not defending). I think this might be due to the way the track sets up. There's a turn where it's a hard left into another right. The turn sort of dumps you on right edge of track so that sometimes you find yourself having to take the right narrow.
Just a thott.
Sad they didn't try to connect the two, or destroy the older one to create a better layout. The new one looks meh

It looks like a Euro CIK-Fia track: it's flat and has a lot of 180s. Looks like a good racing track:
You are probably trolling me a bit

but :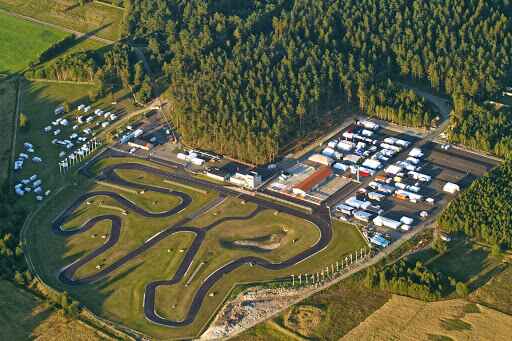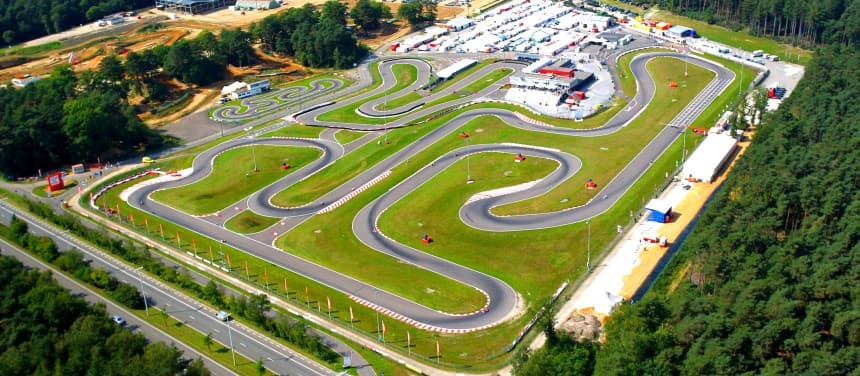 They are indeed flat, but not boring sequences of 90 and 180 degrees turns
All Mike needs to do is make the new track longer and he'll be overrun by Frenchmen on go karts.
That would be Colton. He got his pilot's license a while back and had made several fly overs of the track.
The idea presented was they would be able to run club racing/practice on one track while offering rentals at the same time on the other track. Yes, they can be combined into a super track.
There is an extension to the track that extends it to almost a full mile and adds 1-2 more passing zones. Waiting for the final touches the extension will be open very soon.
Not karting but…
Japanese cops doing some sort of presumably madatory autocross skills test. Note the flaggers recording completion of actions.
What's unexpected: they then do it reverse.
She's got great control. That looks like a heavy bike.
Yeap, very impressive skills. That's a Honda VFR 800, 500lbs+ bike
When racing just isn't risky enough… get a Cessna
This fellas video caused a lot of commenters to ask for his settings…
It appears he used a neutral density filter. This seems to create a less smooth effect as the camera has to shoot as if it's in lower light. He did some post "filter" to the video as well to make it more old-timey.
@E13 this is with a chin mount from MotoRadds FLEX Slim Universal Flexible Bendable Helmet Chin Mount
Also, sneak preview of Gopro Hero 11 improvements to image stabilization:
Tuesday at 9pm Chris will do a q + a call:
Updated schedule and entry list. There will now be an info session today at
7:30pm and tomorrow at 9pm. Both use the same link and do not require a pin:
Chris McCoy
Endurance Karting
Filmed the Sr. 206 final for club race #3 at TCKC in the rain. Most of the action is in the first two laps but there are a lot of back markers because of the rain and the fact that we run with the masters class at the same time.
I was back and forth on what I should do for the first corner because pole position had slicks so I did not want to draft them down to the first corner. I went left thinking they would brake early to make the corner but ended up using me as a guard rail which pushed me up into #14. Luckily we all came out of the first corner without going off the track or spinning.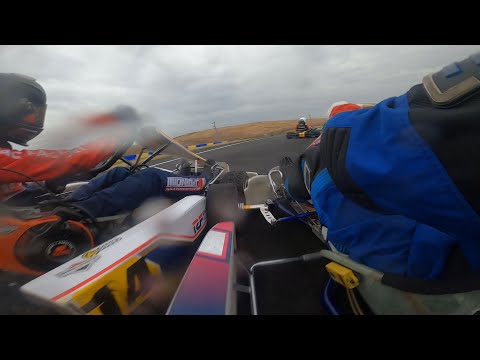 I assume this is you? If not, he races with you as this appears to be the same track as your first video here. It also has the same Graphical UI, so apologies if I got wrong driver. Worth a watch given the driving and location, for you.
Well done and your driving looks much improved. I haven't been able to make it through the whole race yet but you did a beautiful job of chasing down the front pack thus far.
Anything in particular change? Your line/inputs were lovey.
Finished the race: Excellent work. Really nice driving and thoughtfulness. Was smart about catching the guys ahead and let them come to you while putting down very nice laps. I also thought your defense was pretty, too. Did number 1 have a crazily "hot" kart?
Pucker moment (at least it is in video):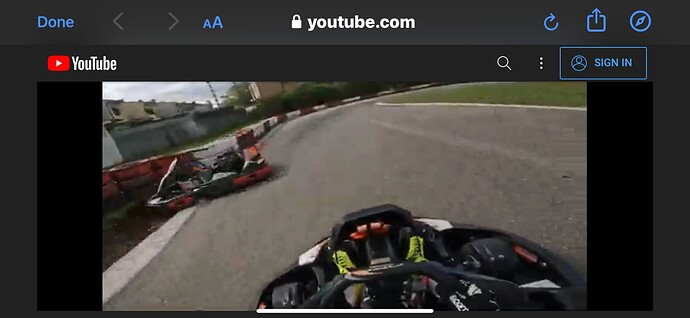 Tippy-tap mid turn around 13:41, same as last time, compromised a bit wide. He then uses that to get by. Oh well!
14:42 "YEAAAAAAHHHHHHHH!!!"
Congrats. Heck of a drive!
Seems to me that you were 3 wide? You seemed sufficiently assertive and won out in that pincer. You then had the momentum to roll on past the fellow who was inside who took the apex. It wasn't pretty but it worked and you are in second!
I dunno what I'd do differently other than be a wimp. You didn't wimp out and it worked out.