Sticker kit arrived! I will photograph my efforts. Thank you.
Now this is why rental racing is so fun!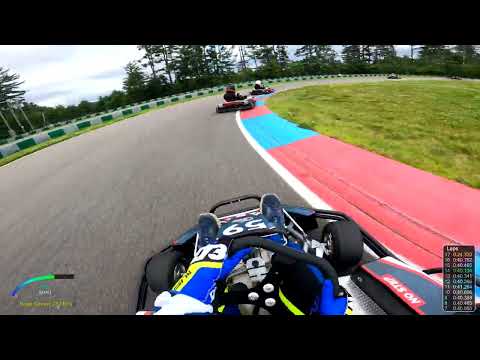 I really like this clip from the race of Nick's. This is a particularly action-packed 5-kart train/battle with many contested moments.
It's really interesting to see his driving, which is all intuition and no practice, evolve. He demonstrates that he has feel and seems to intuit his line well. He surprised me by having a slightly different approach in one of the corners that seems to work equally well. He makes mistakes and goes wide sometimes, but that largely appears to be due to misjudging entry speed and he usually salvages it into a good turn. He doesn't drive often enough to have polished precision, but he makes up for it, I think, in ever-improving car-control and feel.
He's creative in his approach, or can be when needed and is getting better and better at getting around folks. He's also more prone to send it then me, as evidenced in T1 (✂️ T1 Send, Heat 4 - YouTube) and is decidedly bold in his approach (✂️ Nick Kerb Surfing in Heat 4 - YouTube). I was particularly taken with this pass: ✂️ Assertive double pass - YouTube which is a pretty "advanced" pass involving asserting position and then coming under the next guy as well.
Despite lack of seat time (maybe in kart 4-6 times a year) he is improving and getting rather confident in his abilities. I found it very fun to watch and made me happy to know that there's some racer in him and that he seems to enjoy it and like to compete. Mission accomplished. Now bring on the grandkids and lets run a full team. (But not yet, please!)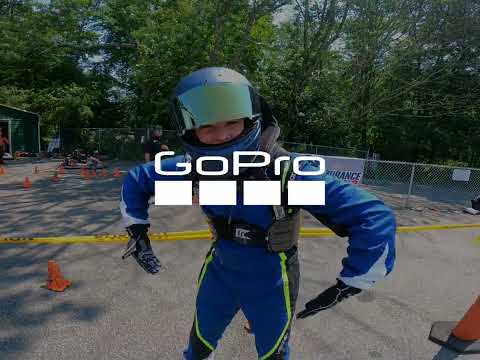 My First Attempt at Davinci Resolve:
Just merged and clipped 2 files. Then put the text on the beginning. I think thats about as "editor" as I can get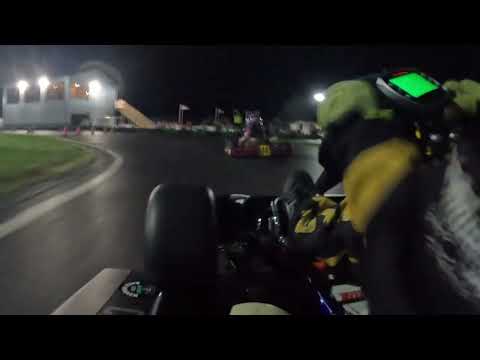 Aieeeeeee! That was unexpected at the start. These little ones sure go at it hard. Fun racing.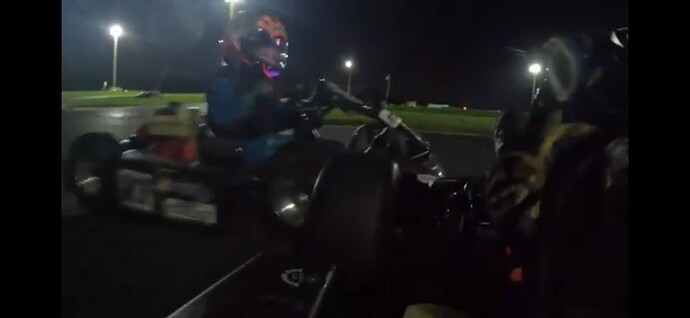 I like the simple and clean titles. I do like a clean video without gauges and dials, personally.
If you ever want to do voice over, it's not too hard to do. Basically you play the video while recording the output in OBS or the like. They have seperate inputs for microphone audio source as well as video audio.
So you indicate that you want OBS to use the mic and then play the video with its own sound and record the whole shebang.
Exciting final lap! The early attempt set him back but by the banking he was close again and then right there.
Standing start and cold tires. He defintely learned a lesson!! Had me puckered up over on the sideline watching.
Hehe. I had a similar feeling when Nick was learning to race and he kept trying to take Ryan at the kink onto the main straight at NJMP full track (and wherever else it seemed sorta possible).
This race aged me and made me realize what I had signed us up for, lol. The kink is 65+ for the juniors on reds.
Here's a couple highlights:
https://youtube.com/clip/UgkxI4Szn4ToUZNrvBmLFBph2jh2z9wev3FV
https://youtube.com/clip/Ugkxob3bcvxtS852BNVKEpb85pJJljIlZM9n
But he pulls it off:
https://youtube.com/clip/UgkxJ-0UP3K1R7ha_gvZ0YSVPSPFjeUuMXFA
Full race: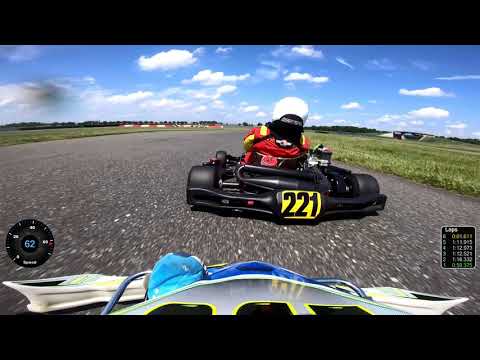 It's so fun seeing how far he's come since then
Woo! One of the F-Series fellows I used to team with decided to go race in the UK in formula ford. He's driving with the team Ammonite and has been on a bit of a tear lately. If I am not mistaken he has two podiums back to back.
Here he is being interviewed and discuses his decision to go pro and take a shot. Enjoy!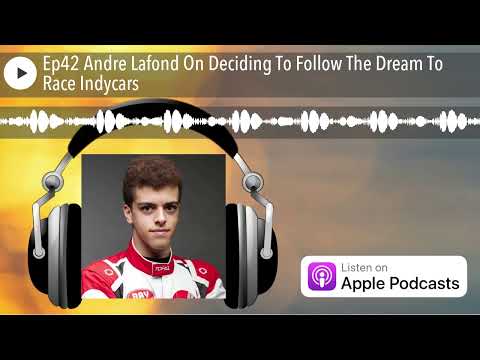 Im trying to make a sort of highlight reel from the race, but when I use the built in video editor on windows the end product seems to have lost some quality.
I downloaded everything via usb cable and the video files themselves seem to be good
Any help is appreciated
the frame rate also drops to 30.


Edited on the left, original on the right
What did you record it settings wise?
It could be that it's downscaling to 1080
I recorded it 1080 60fps super wide with stabilization
What's the video editing app called
Nobody asked for it, but here it is anyway. Electric rental karting in Ireland.
Had a blast with my daughter and brother in law, staff kept playing with the relative speed of the karts which added to the fun. All of a sudden you find yourself getting a 5MPH boost out of nowhere when you're on the bumper of someone and have to make a move…
Fun thing about electric karts: You can trade insults easily.
Not so fun thing: The noise of the rental tires is horrid, I had to use EQ to try and soften it a little.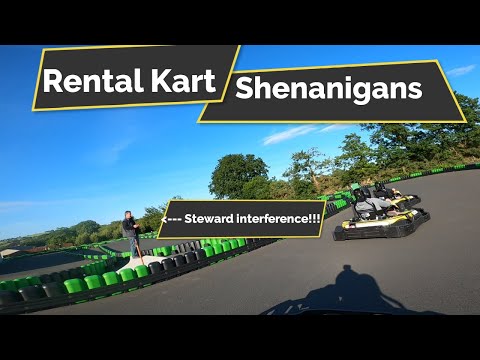 James does giving commands to the driver ahead work, ever? That's a cool facility. If they added some painted corners or something in yellow, it would be dope, imo. Was it just paved, looks very grippy?
I chose 1080 but for some reason it still looks worse.
I'll just finish the edit and figure out how to make it high quality later
Never seen a lighting kit for karts before…
Here's some video of my pal, Ethan Oring at Gopro on ka100. It would appear that he has some sort of decorative LED setup that has a strip on the faring as well as on the braking system. I can't tell if it changes due to throttle.
I'm pretty sure Ethan just hooked up regular led and connected them to a portable battery pack.