Broken frame, and therefore time for a new one lol
Where does one source new tubes? Currently on OTK.
I went through the dealer I got the kart from, and they got it through the importer. I'm on a Will Power Kart which is made by Kart Republic.
Which model are you on, Evan?
It's back together! Virtually all new hardware and bearings. Just need to mount the new seat when it arrives and get some of my competitors rubber of the plastics! Couldn't find Exprit orange at the local hardware store. It's gonna bother me that it's a different color, but not that it's gonna hurt laptimes.
Edit: also I did a timelapse of the whole thing I'll post later when I splice it all together.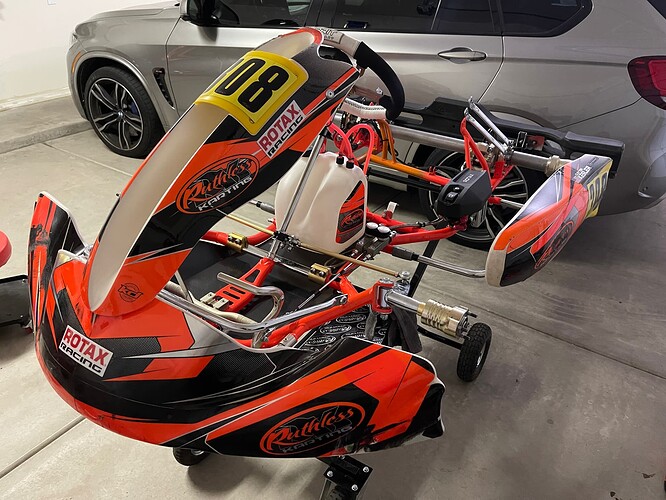 Nice livery! What kind of kart?
(Never mind it's on the steering wheel: Exprit)
I have heard that it is tough to get just a frame from OTK. I could be wrong, but that is the rumor in the northeast.
Correct, right now it seems to be a roller or nothing. Why sell you just a frame? We know you want the whole thing $$$. We aren't even getting '22 karts with the updated front bumper or the new adjustable rear bumper. Keeping all the new stuff for Europe it seems. I'm not salty…
Here is my short list:
Ordered new Brake Pads
Bled brakes
Rebuild carb
Changed oil for balance shaft (X30)
Put in new spindle bearings — could not do it so gave it to the local machine shop
Made the engine stop longer. Let's see if it works. I have my doubts.
Shorten the brake rod to bring pedal closer
Change steering wheel hub for more angle only to find the new hub does not fit on the steering shaft. Change everything back.
Mount and run wires for the MyChron5
Change rear bumper mount
Change brake rotor
Removed the axle
Order foot stop from Comet
Mounted 21 lbs of lead or 45 needed to make weight minimum
Still need to:
change gear
wash kart suits
fix water pump
mount fresher tires
pack everything up
bring stuff to race team
KR2- so the standard 30/32…this is for X30 Masters btw.
Has anything come of the KR3, I think it was called, with the separate front and rear hoop?
Haven't seen any of those in the states recently.
Finally got off my dead ashe and cleaned both karts. Still waiting on my new rear bumper to arrive before I can put it on track again.
Haven't used it yet (today), but one great thing on cleaning tire scuffs of livery, is to use Lemon Oil. That's all I had left to do but I missplaced the bottle. One of those 2 mins using it, followed by 2 hours looking for it. Its been one of those days . . .
Tomorrow I plan to remove my centric's and rethread the bolt holes. Mine keep coming loose and the bolt threads aren't grabbing like they should.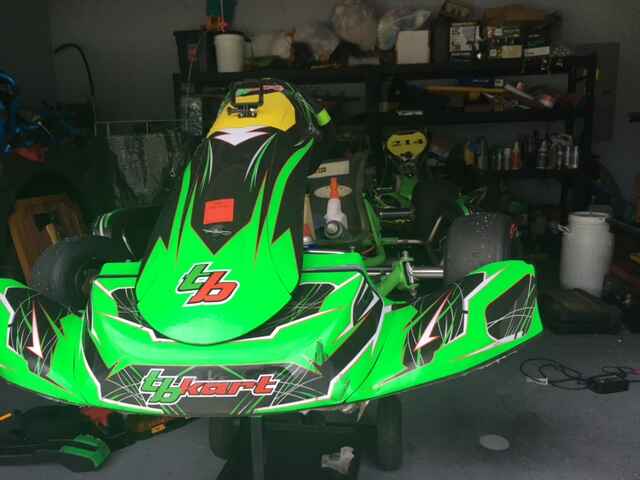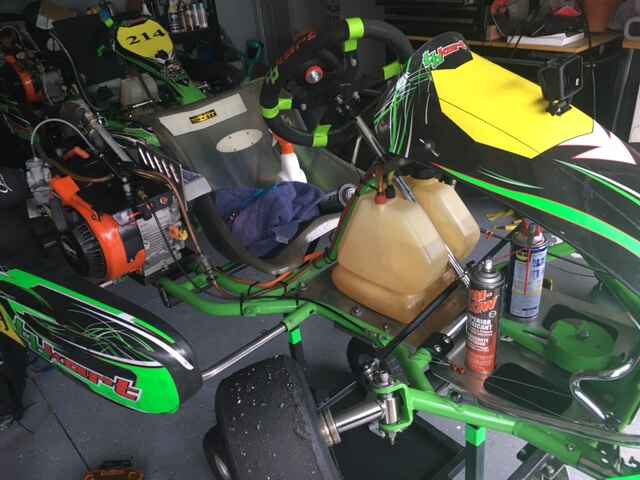 OTK does not sell just tubes, only a roller. Some teams will strip a new kart for parts and sell the bare frame, but I don't think that's common practice.
I swear I've seen dealers sell them, although the pricing was, eh, considerable. Maybe they just put some aside prior to assembly?
It's pretty frustrating. I keep all my hardware in top spec. I'd like to just swap frames mid season and keep the old one as a spare when traveling to big events.
Pretty much. Instead of getting, say, 6 karts and 4 karts worth of components, they'd get 10 karts and use 4 for the parts, and either keep the frames as backups or sell them as replacement tubes.
Threw together a little edit of my timelapse. Several wardrobe changes later it's complete. It was a miserable +100*F in the garage, about 8 hours of work from start to finish, and about 20 popsicles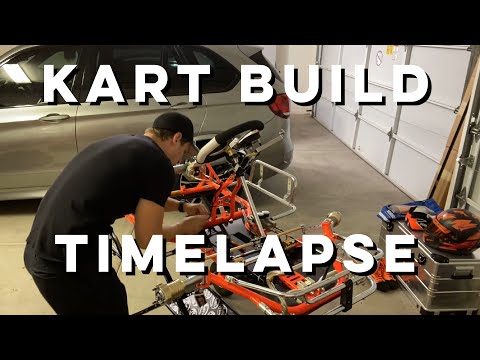 Finally found time to get some kart stuff done now that I'm home for quick minute. Quick kart deep clean, oil change, clutch and chain maintenance, and aligning it the front where I want. To finish the day I slapped one of these beauties on.