Larry, do you change your number every year?
In HPDE stuff I always ran 7 or 777 for my love of Rx7s and for luck. When I bought my first used kart it came with a KT100 that had #7 written on the head so it was perfect that I'd continue with number 7. I was able to run with that number for the first couple seasons.
Since having to move to 3 number systems I've typically tried to keep a 7 in there somewhere.
I'm a new kart owner and the used kart I just bought has 407 which ironically is my area code. My MX number was 612 growing up so I'd like to switch to that if/when I get new graphics but for now 407 works for me
My childhood bedroom had every #94 Bill Elliot 1:24 scale car. I regret selling them all in a yard sale when I moved out of my parents house!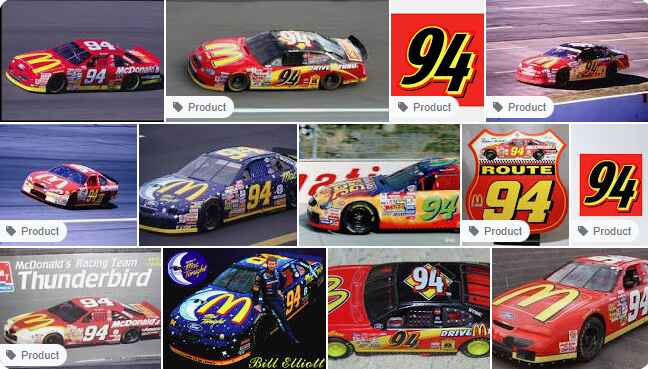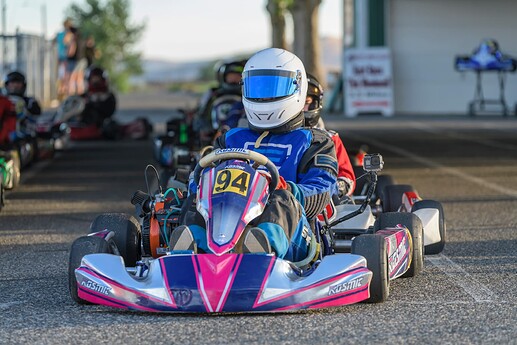 Robert
Yes. It's kind of a new thing for me. Started last year using my age as my number. I might add YO to the number, just to make the "young" guys feel bad, when they get passed.
I run 41 - the sum of all my sons' birthdates. My oldest son is currently running 51, since the previous owner had a 5 on it and it was easiest to tack on a 1 to distinguish from all the other 5 variations running in the kid kart field.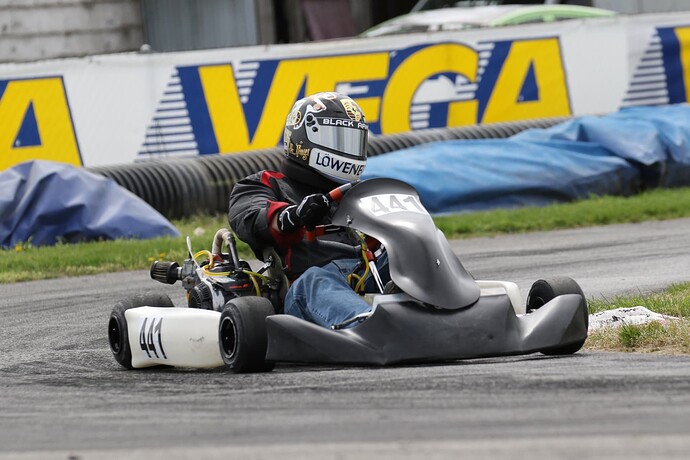 Started with 22 as it was on my kart, the veterans wanted the number so I ran 44. Then I won a championship so made it number 1. Went back to 44 but someone had it at an event and do I became number 441.
I guess, as long as I have a number dont really care.
Sum 41?; love it. I might be old, but I'm still a rocker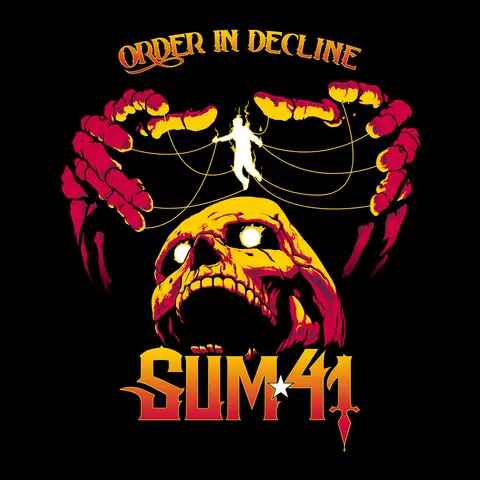 Welcome to the sport/family!
When I started racing I wanted to use my dads old number 27. I remember he chose that as it was his age when he started racing. I couldn't get 27 as it was already taken when I started. 97 was the only thing available with a 7 on the end so that's what I ended up with through my karting years in the British long circuit national championships. I also used 97 when I raced supermoto after moving to the USA.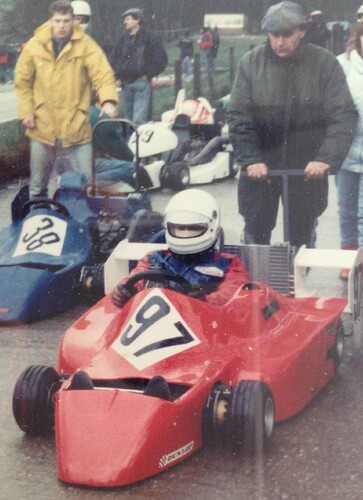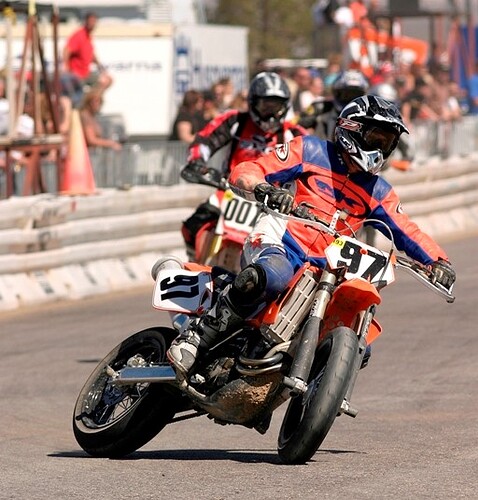 I like how your racing number is a benjamin button story, sorta. If you are fortunate, you still could be racing at 97, so it may come to pass, like you originally intended.
And I thought I knew you and here you go, out-cooling me. I do like me some metal art.
Mine came from motocross. When I got my first bike at 13, a good family friend (And the one who introduced me to karting) made chest protector number plates and asked me what number I wanted. I randomly picked 842 and I've stuck with that or a 2 digit variation of that ever since.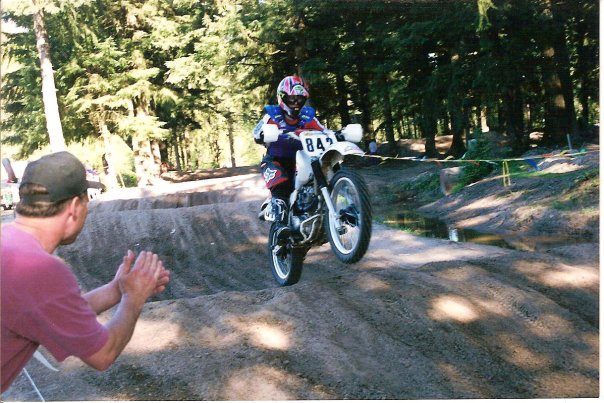 I chose my number based on my Scale weight and Height. At the time, it worked out as the Regional Skusa Series used 4xx for TaG Masters. Here I am, 400 lbs and 6'9" tall to give me 469. Plus I like the comments I get for the double entendre.
88! Well 588 bc the club uses the first digit for category. Before I bought a kart, my friend let me borrow one of his karts to try racing. It was number 88. My high school buddy was #8 "crazy 8" in the Pikes Peak hill climb and used #8 in the local hill climb series before he died of cancer. So the 88 seemed like a perfect # for me. An 8 for Terry and an 8 for me. RIP Crazy 8!
I use 34, as originally in the 90's my buddy and I shared our oval track dirt kart, so 34 is a combination of Dale Earnhardt (my favorite) and Jeff Gordan (his favorite)
I use the number 72 because my favorite Grateful Dead shows are Europe '72!

I have ran the number 55 since i was 5 years old. I started out racing dirt bikes and now race LO 206 Masters class
When I use 65, 565 - birth year. I never used 65 before 2009 but then I won a championship with 365 so now I like it.
When I use 22, 522 - college soccer jersey number and I used 22 when I could not get 11 which is the typical left wing (my position) number
When I use 3 or 503 - birth day
Those are the numbers I use.