Location: Remote/internetville
Price: flexible
Details:
I need an output shaft extension designed for my pit bike engine project and figured it would be cool to have someone on the forums do it. In stock form the drive sprocket aligns with the area between the two right bearing carriers and that's not acceptable to me for safety reasons, requires holes to be drilled in the axle for a new key way and the area lacks the reinforcement that's present on kart axles with a traditional inboard drive for shifters, 206 etc.
Pic: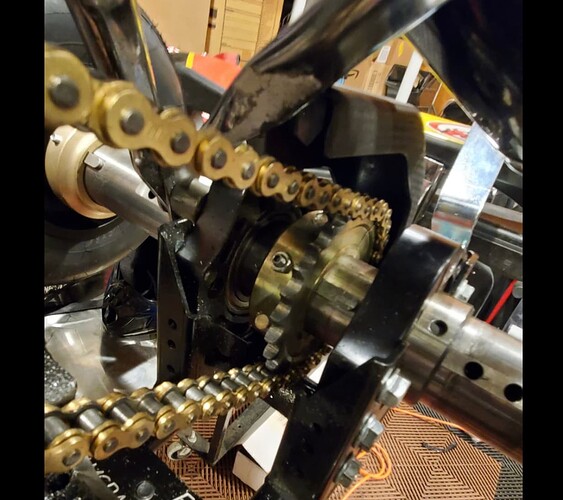 Shaft will go onto the existing male spline and extend
It about 3". The extension will need a support of course so we might add that as part of the design.
I can take some 3D scans, measurements etc or whatnot as needed
Let me know if you're up for it!
/Edit I should state that the plan for this is to be a commercially available product.