Some of you might recall my first run at getting karting on ice going in late 2019/2020. Didn't quite get it going in time before the ice melted. Learned a lot and trying again this season…
This time in a parking lot at a cinema. Going with roval for now for simplicity and long slides.
Here's the plan I'm filing to the city this week…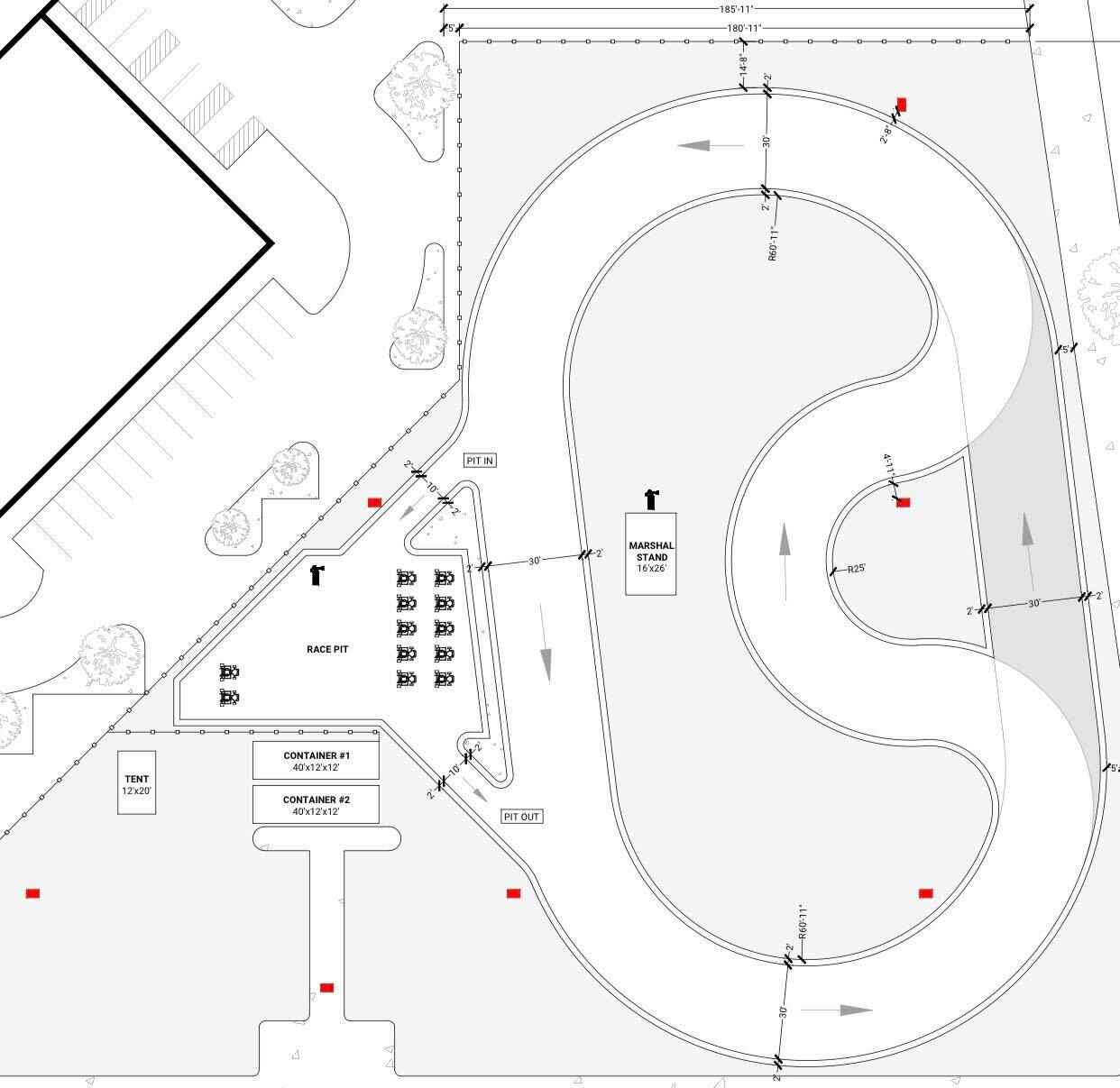 Track is 30ft wide and about 900ft long. Too short for competition karts really, but bigger than a lot of rental indoor track.
Intention is to have it run as an arrive and drive kart center, with studded tires. Open Thurs-Sun.
Other days for shooting content\shenanigans if we have time, I have some silly ideas for that.