Now we are talking! I love it! Is that yours Paul? I need to know all about it. Looks like the perfect rig. I had considered a Canter but only ever saw flatbed ones.
I'm not sure they come cooler than that.
Sometimes I wish the kiddo didn't race so I could do one of these van ideas
Hey TJ. Yeah its awesome! Lol. It's perfect for one kart or if you want to do some modification you can fab a double stacker type system, which I plan to do. Only work around is the door openings its 53.5" wide, but if I cut out the door seals/lip I can gain just a hair over 55". Should just be able to slide the kart in after that. Right now I have to take rear wheels off and one side pod. Not too bad. It's a bonus it an extended roof so that helps a lot.
But the van itself is a 91 and has 30k original miles. It's a baby!! Underneath is rust free with only some surface rust areas around the seam sealer which is common van issues. Interior is mint and seats look hardly sat in.
If anyone is at OVRP and you see the van come over and say hi!
Awesome. It looks super clean. Such a nice little compact sprinter-type van, I love it. Seems like the width is always the limiting factor on these Japanese vans. They tend to be narrower than USDM vans. But yeah mine has the slightly taller roof as well which is really nice. Mine only had 45k miles on it when I got it, and it has basically no rust, just scratched up paint. Interior was good on mine too, dashboard looked brand new, no warping or cracking.
They seem to take pretty good care of their stuff over there.
I've pretty much determined I'm going to keep mine until/if I decide to start doing more racing, in which case I'll buy something a little bigger and more comfortable (with cruise control preferably). Looking at Nissan Caravan/Homys, or Toyota Hiaces. Maybe even splurge for something with a pop-top to camp in. I love my little van but anything more than 1.5 hrs on the road with it would be a little uncomfortable. Perfect for day trips in-state, but more than that I'd rather have something a little more refined. I'll add a Canter van to my list!
This thing is really built to be driven all day. Super comfortable with commercial grade dependability. I do need a little more power tho so maybe I do a LS swap to be able to tow or do pretty much anything i want with it. I'd love to stay in brand a do a 4g63 swap but would love to be able to tow my evo too. That would be a rig!
For the quick trip between my shop and the track garage. Gets a lot of weird looks heading down the interstate.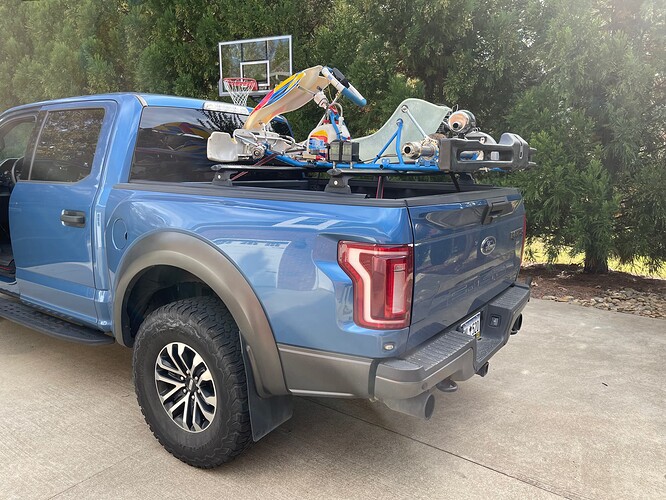 70 mph already feels like 150!!! I can only imagine with 400hp!
Former Truck/Trailer Kart person here. Going to local events with a 1500 Crew Cab Truck and my 16' Trailer with all of my stuff got pretty annoying. On longer hauls it was better as I was generally carrying more stuff, but there's no way around getting 9-11 MPG with a 8' Wide enclosed trailer. So, I sold my Truck, sold my trailer and bought a 200,000 Mile Toyota Sienna for $5,000. I then put a Initial D-Livery on it and now have my favorite kart vehicle ever. It's been all over the place and it's awesome. Getting 24 MPG while carrying all the stuff I did previously (with the exception of taking only 1 kart, Vs. 2). Also, my Minivan can carry more stuff than my 2020 Ram 1500 Could.

It takes 3 Minute to unload.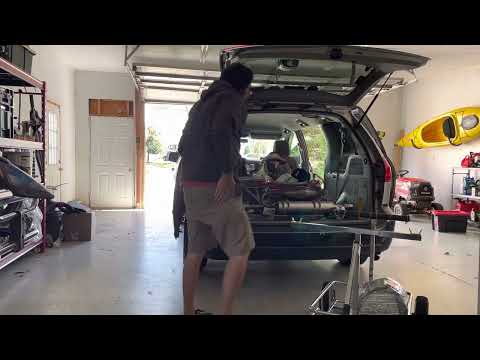 I am a "Mini-Van" Convert for life. (Maybe I like it because I have no kids, so I wasn't forced into one

)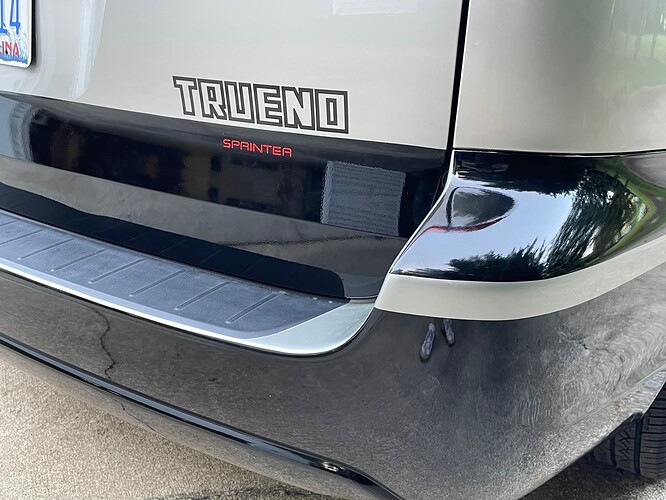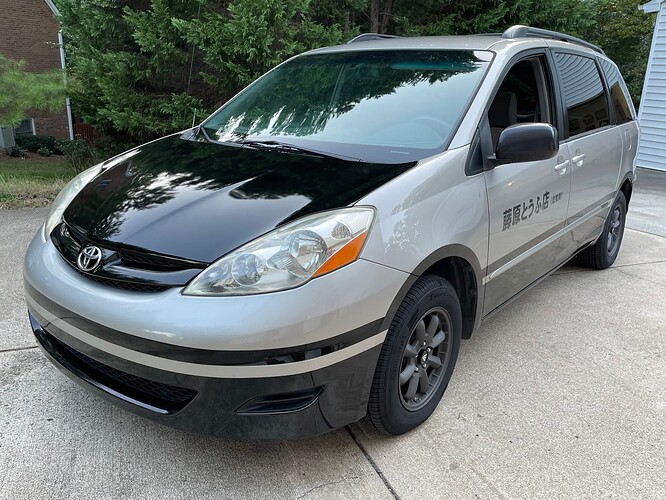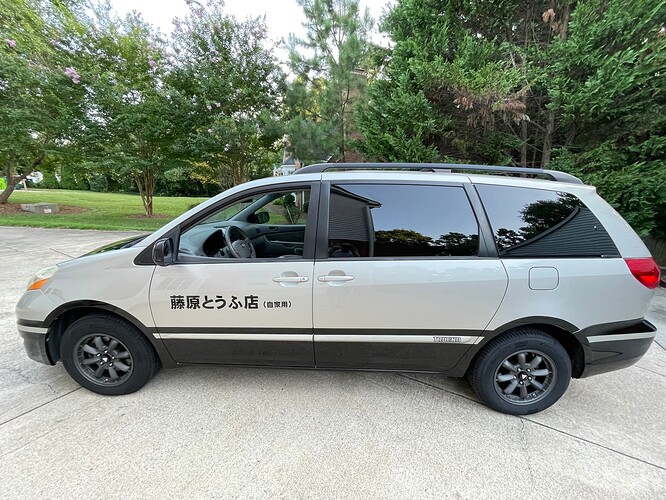 That's awesome.
If you gonna minivan, that's how it's done.