NEW Project!
Kart was purchased from WA and had to be shipped to me in IL. It was expensive and it took several months, but it was totally worth it.
Exploded view: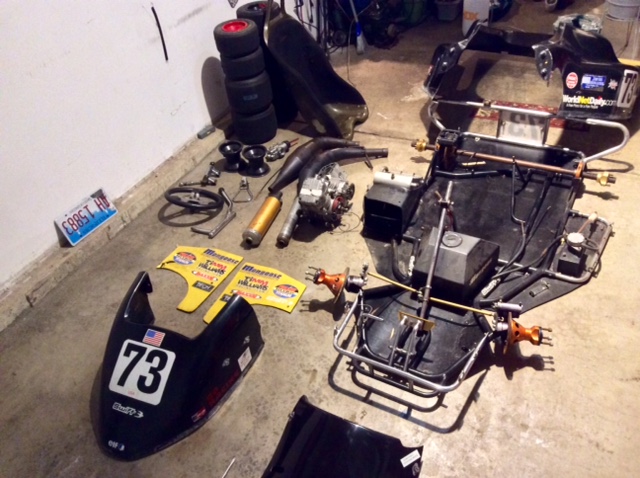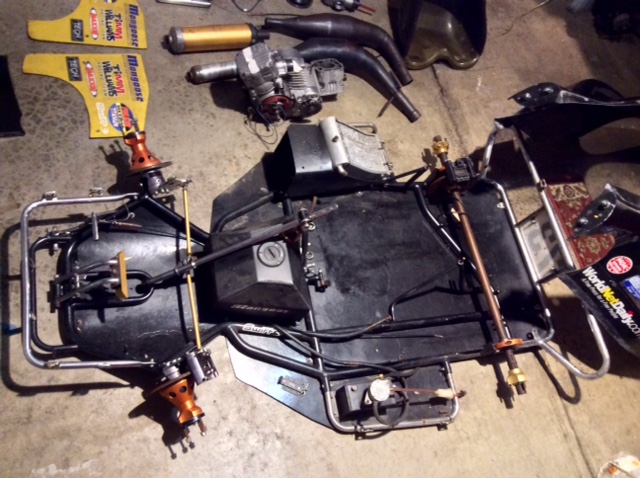 Engine:
TM KV92 rotary valve (proper!) 125cc shifter. Doesn't look stock, came with an extra cylinder. Can't wait to open it up.
Bodywork:
??? Looks cool, and came with the original vertical stabilizers! Has a ducted radiator intake that looks really neat. Seat is a Tillet 250 in carbon-kevlar, purchased locally and separately. Carbon fiber floor pan.
Frame:
Swift (unknown vintage), it's in solid shape and straight.
Stay tuned, kart needs a ton of work and I'll be updating this page every step of the way.