I was a tiny bit sore but nothing too bad at all. The DeepSeat was revolutionary for me.
Still working to reduce rotating mass on this thing. Finally mocked up brake setup just need to finalize alot but bracket is made. (Swap rotor right way, correct hardware, safety wire and male some brake line!) Should help a bit off the corner.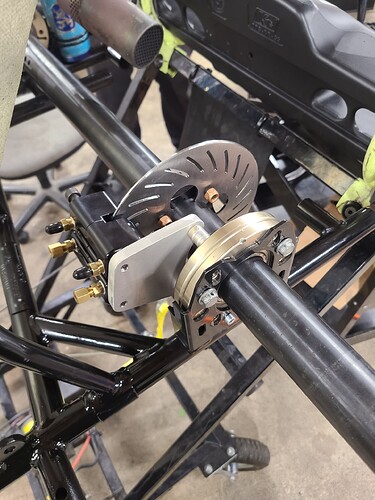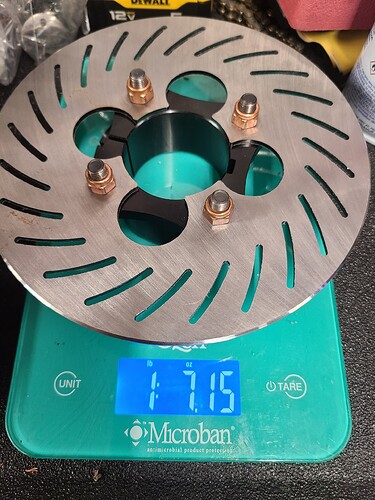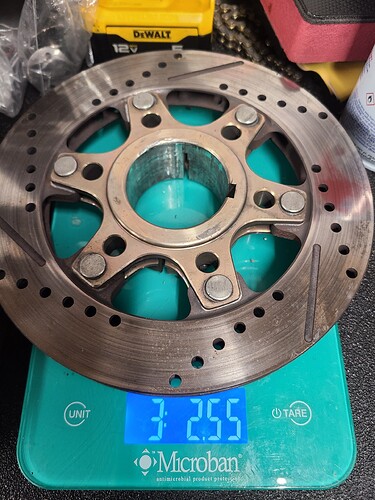 Gave the kart a shakedown, and put a few laps on both motors. Had some fun getting the kart on the ground/off the ground as I was the ONLY person there. Swapping motors in second pic.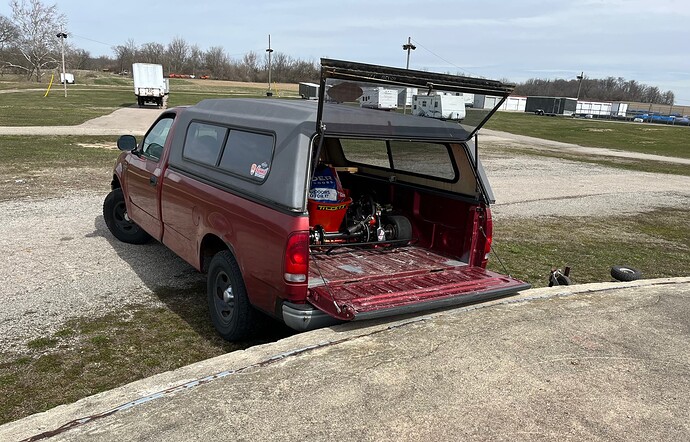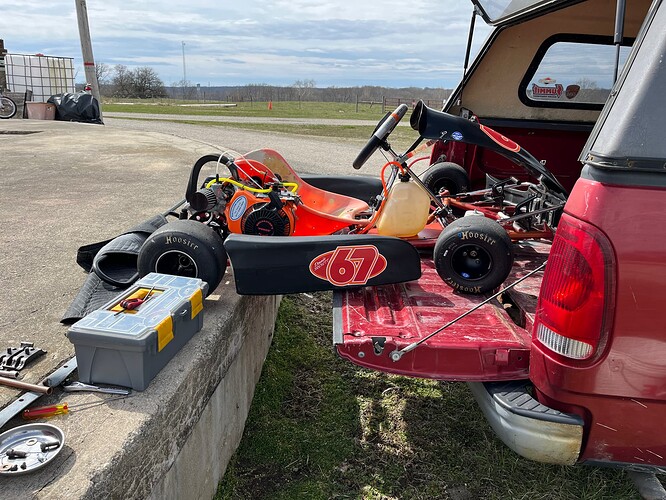 Installed a 5 2T with EGT and water temps, changed Mychron and Dalmi batteries, moved steering column up. Ordered MG Yellows (spec tire) and MG wets, picked up 6 new soft ties, ratchet/open wrenches. Winter warm up this weekend!
I have read this from others as well. What is concerned with a rebuilt caliper? Clean and reassemble? New o-rings?
Also, what do you do to freshen up your bearings?
Yes I installed new pistons, piston seal, dust seal, and crossover O-ring.
For the bearings I flushed with wd40 then brake cleaner then Tri-Flow.
These Praga karts are badass. I am currently invested in the red color scheme but the Praga, TopKart, Cosmic, Arrow, blue/purples are so sexy!
I installed my new Sniper front end adjusters that I misplaced 3 weeks ago. Turned out I was tearing apart the garage looking for them, and they were sitting on the bottom tray of my kart stand this whole time. Face Palm.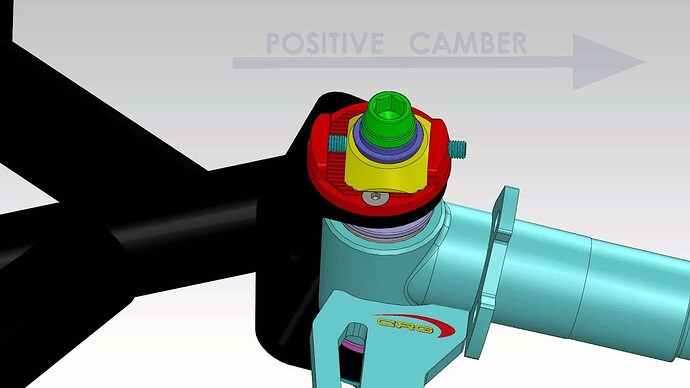 Repaired the split on my front bumper (previously used as a gravel scoop). Drilled some holes, pulled the gap as close together as possible by tightening the wires, then filled the remaining gap with zip ties, melted with a soldering iron. Once on the kart, seems like I'll have reasonable clearance, so hopefully the repair lasts awhile. Pics uploaded out of order, second pic is the end result.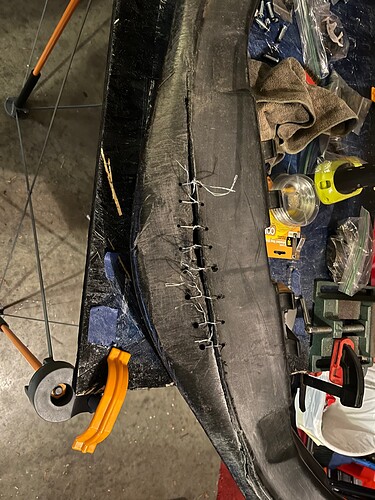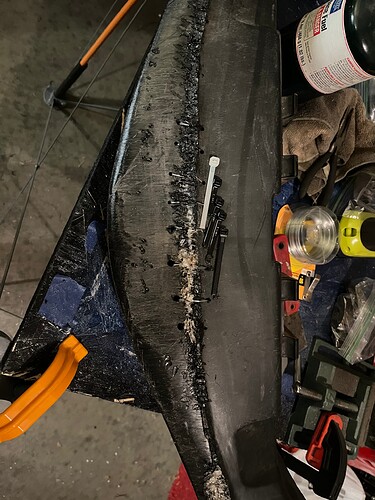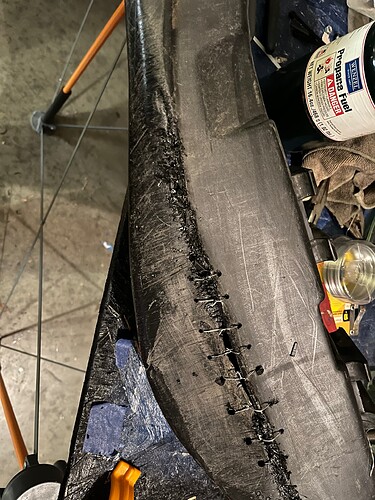 Those cheap little plastic welders are pretty trick, have you tried one? I just repaired a cracked dash using one.
How the heck did that happen!?
No clue. Came off track. Noticed some loss of pace. Upon inspection. Found this. Luckily had my spare pipe in the trailer
Beautiful, I've always had an appreciation for Praga's design.