HMG Kart (Harden Motorsports Group), which begins life as a Factory Kart frame.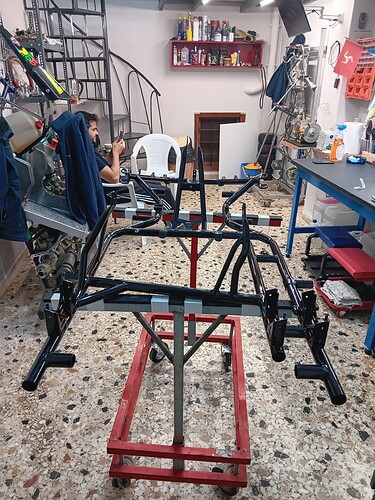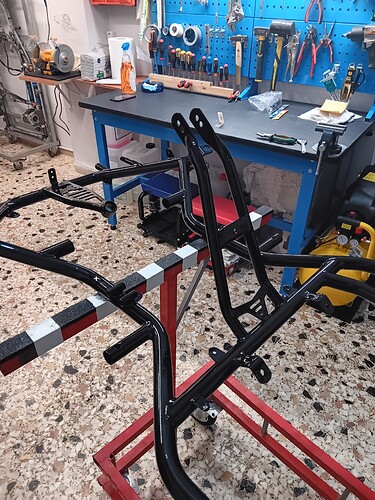 Fresh painted frame enters the garage!
Clean up some , and clean the threds and the holes on her to start assembly!
God we left so happy for home today !
What is "El plan"? Race it?
Its the second kart of our team . Its my mate george kart . And the plan is restore it and start practice sessions again after 3 years off from the sport .
After some seat time , we will see . For now its just have 2 karts ready for action in house
Well it was yesterday, I chnaged piston on race engine and after that i binned the kart in to a tirewall with minimal damage only tie rods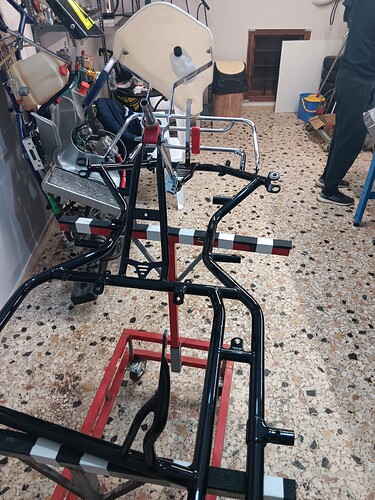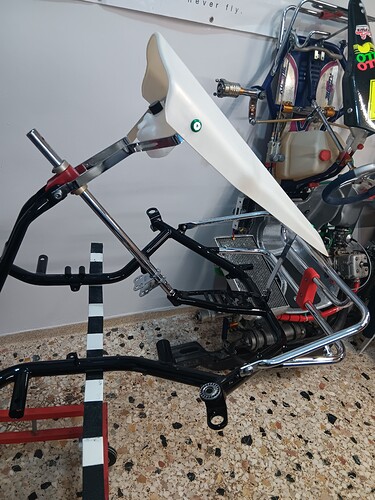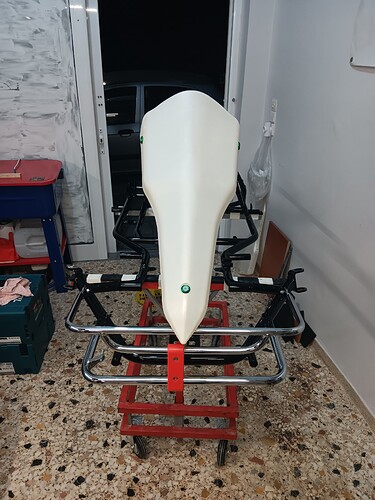 Front crash bars and nose installed , steering column with fresh bearing also on . Working with brand new bolts and nuts on this kart makes the repairs look so fresh in the assembly process!
Is this the one that's been sitting on the shelf that you havent driven yet?
Are you sure you want to open that door?

Actually its been sitting in my climate controled gun safe for 18 months. It went from getting blue printed to immediately being stored away. Figured it was time to pop it on there and see what all the hubbub is about, lol.
It will be an experience. They are great engines. I loved mine and thr noises it made.
Front end installed, waiting for fresh bearings to install the hubs .
Footbar on . New spindle bearings and cleaning -servicing the brake system to be ready for installation .
Starting to take great shape !
You have such excellent floors
On Saturday, my friend and I spent about 4 hours changing our Sythe seat from large to Intermediate and adding pedal extensions for my 9-year-old driver. It was a task, but since we are both Noobies we took our time ensuring that the seat was not stressing the frame. It was a fun project. Now all that is left is mounting the clutch, then the engine to the frame. Lots of fun left.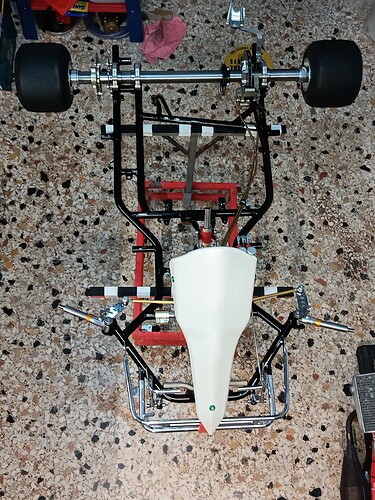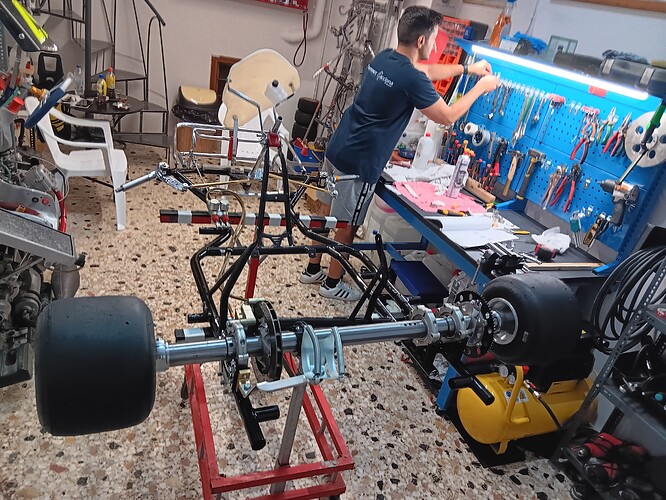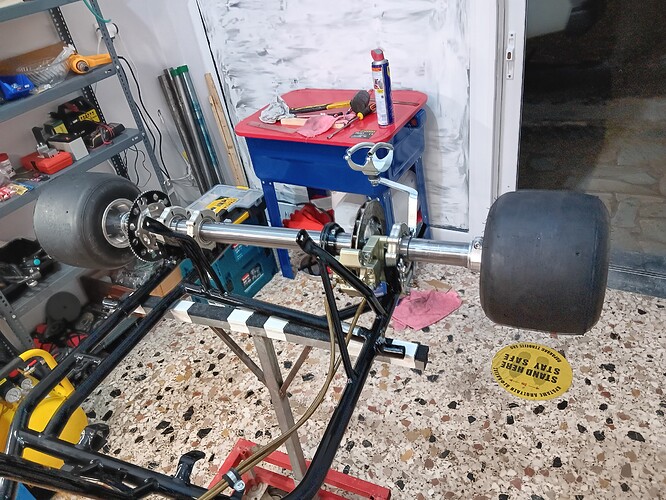 Brakes installation. Rear axle brand new installation and adjust rear width. New rear axle bearings . New muffler support on !
God i love this game ! Hehehe…
As a 206 guy, I don't know if the learning curve installing this thing will be worse than trying to wheel it on track. I am so far out of my comfort zone and I am NO MECHANIC!
I don't know what half this crap is in the box. I think there will be some You Tube in my near future.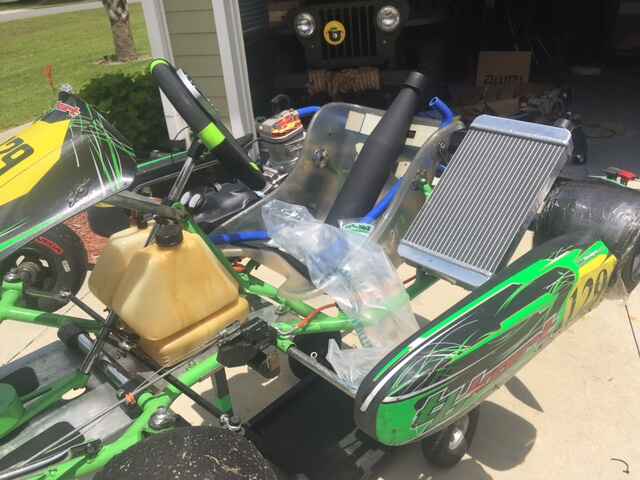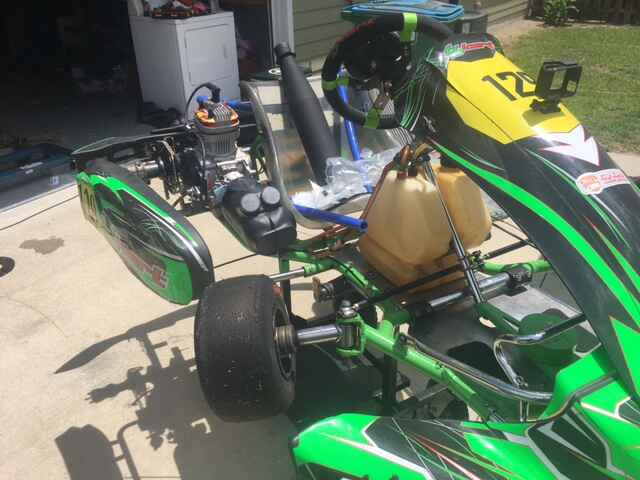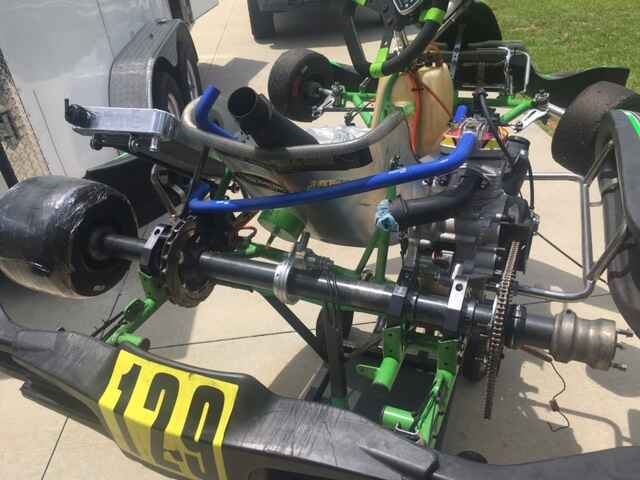 Kick off a topic I'm sure people will dig in and help.
Yep! Doesn't look like it's going too bad so far. We can get you there!
Is that a front porch or just older style bumper?
It was a full sunday , we installed the radiator after clean up i side out of it . Water pump on also .
Engine on after gearbox oil change . And clean it up .
Next step is carb refreshing and electrical system installation … so happy returning home .