I'm not a big bling person but I do like matchy match! Got some good cad plated nuts to tie in with new chain. I know it won't last long but it gives me short term pleasure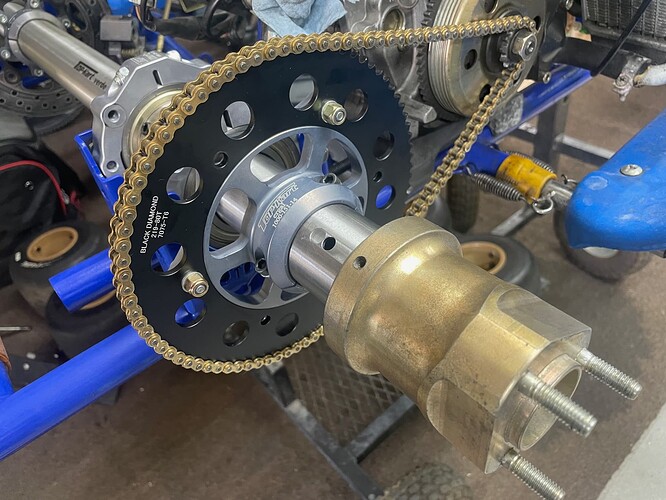 That's a really neat color.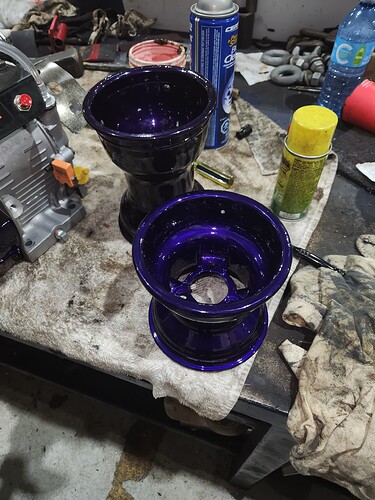 Some matching Magnesium. Pictures indoors dont do it justice, they shimmer in the sun. I'm sure my son will break one the first time on track lol.
Love it! Those deep metal flake colors are so nice
That's my favorite color. Beautiful.
How many coats of paint? I remember reading about the hot rod paint folks and they would use lots of coats to get really deep glaze colors.
TIL:
What is candy paint color?
Candy paint, or as some old-school people would say: Kandy paint, is a category of custom colors which are translucent, colorful, and pigment-free. That's right, there are no color pigment in a true candy coating, just coloring agents.
I want a Yanko engine now. What a perfect name for a pull start 4-stroke!
No paint, it's a powder coat!
Eli Yanko is a top Briggs engine specialist up here in Ontario, and he's a damn good masters class driver to boot.
Thanks! It turned out great. Plus the Briggs orange looked out of place on a purple and pink Kosmic chassis lol.
Let's see a battle of the Builders…
Round one: Ghost vs Yanko masters lo206
No shenanigans, fellas. Or all of them, you decide

.
Cleaned the pickup off my tires before it got stoopid hot around here (90+ degrees in northern Ohio is not normal for late May). Now to figure out why I still have so much pickup on my rear tires. I can still see the mold seams down the center on my rears after six race days plus practices.
I have a dyno now and can be impartial

It turned out great
I would assume that the mag wheels came in that purple color? I will be honest with you imho orange goes very well with purple:)
A 206 builder dyno day would be the most boring contest ever. All of them within 0.2 hp
Great news for your tire budget at least.
How far off pace are you and do you have any onboard footage to share?
Yes that's why you should also race your competition! Fastest builder with fastest engine!
Nicely done! I wasn't sure if it was possible to powder Magnesium.