2-strokes run double the RPM of a 4-stroke and use 219 chain, so we usually run larger sprockets than you do in 206.
Fitted the most complicated shifter linkage rod known to man!
J arm is upright, rod needs to go down right below the stator, around the xl seat, then back inwards around the seat lip and down to the shifter actuator box.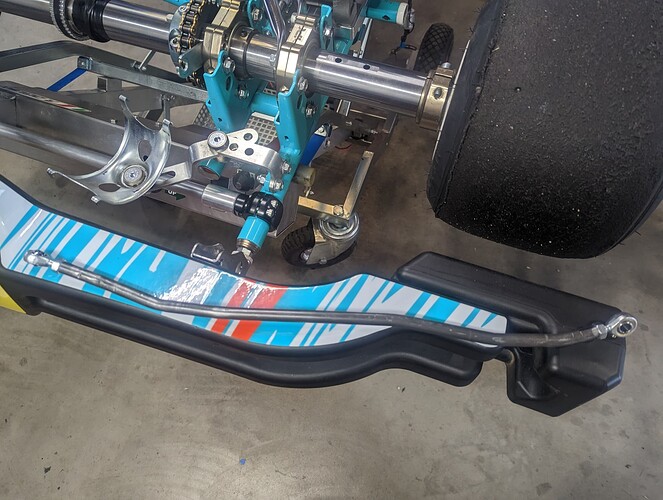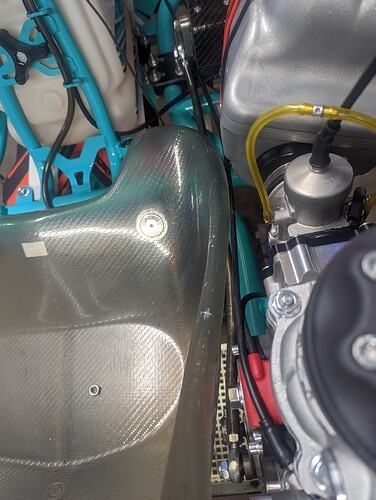 Haha crazy! Is the shift arm more forward on the LKE compared to TM?
Pace is improving, I'm half a lap more or less from the faster guys on a twisty, 1/4 mile track after 12 laps. I was getting lapped before some big setup changes. Part of it is driving to be sure but I'm still chasing the setup as well. Sadly, no video yet. To be fair, the track (Fremont, OH) has only one significant right turn so most of the buildup was on the left rear (I got a glob of other people's rubber the size of a racquetball off the left rear, very little from the right rear) but I was really surprised at the lack of rear wear. The kart is an Ignite K3. I've worked with one of the faster drivers who occasionally runs his dad's Ignite and freed the kart up a bunch already. Interestingly, my sons kart (also an Ignite running at 360 lbs, I'm at 390) seems to be wearing the tires the way you'd expect on a mostly left hand track. I can take pix of the tires after cleaning if it would help.
Video. See if you can get a hold of one and film stuff for us. Half a lap means you almost there.
When I was a teenager I had a 76 Corvette I painted that exact same color.
Ya know, in retrospect, the ideal car for high school lads is a respectable 4 by that doesn't have a flat bed and isn't overly lifted. I say this because a young woman once told me I was sexy in a Grand Cherokee. I think she confused me with a capable, handy guy.
Finally got the chance to run my KZ which I haven't done since September last year. Absolute joy to drive!
Drove faster than what I did qualify in last years race at the same track. With tires that is from September as well and has been stored in a cold garage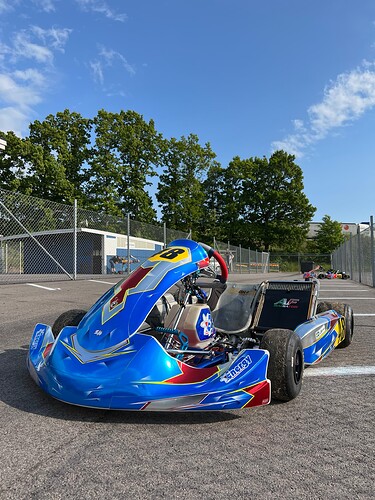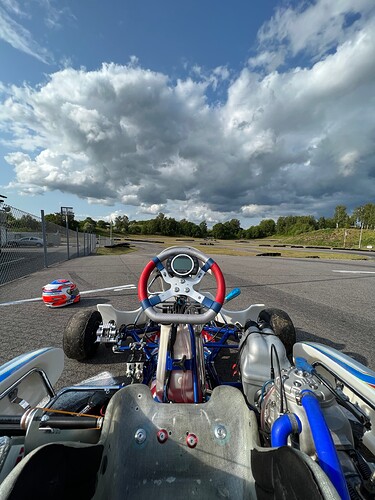 This is at my home track, basically feels like heaven since it pit is above the track
What's it called? And what city/state/province?
Kart Ring Klippan, it is located in Bolestad Scania

I'll upload a video later from todays session
I hope you post up when the kart is back together…that color is sweet!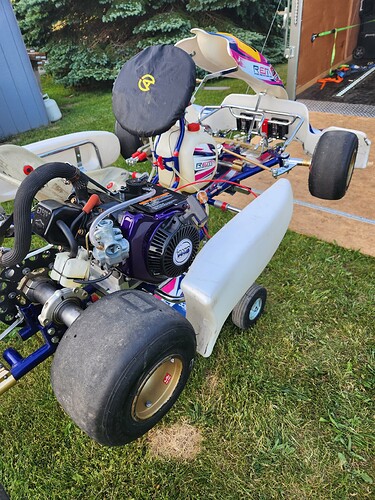 If my new sticker kit ever arrives, I'll post another pic. Purple rims will go on Saturday after i get new rubber.
Yeah that's gonna pop nicely, I hope Norberg sees this and decides to give it a go, too.