[center]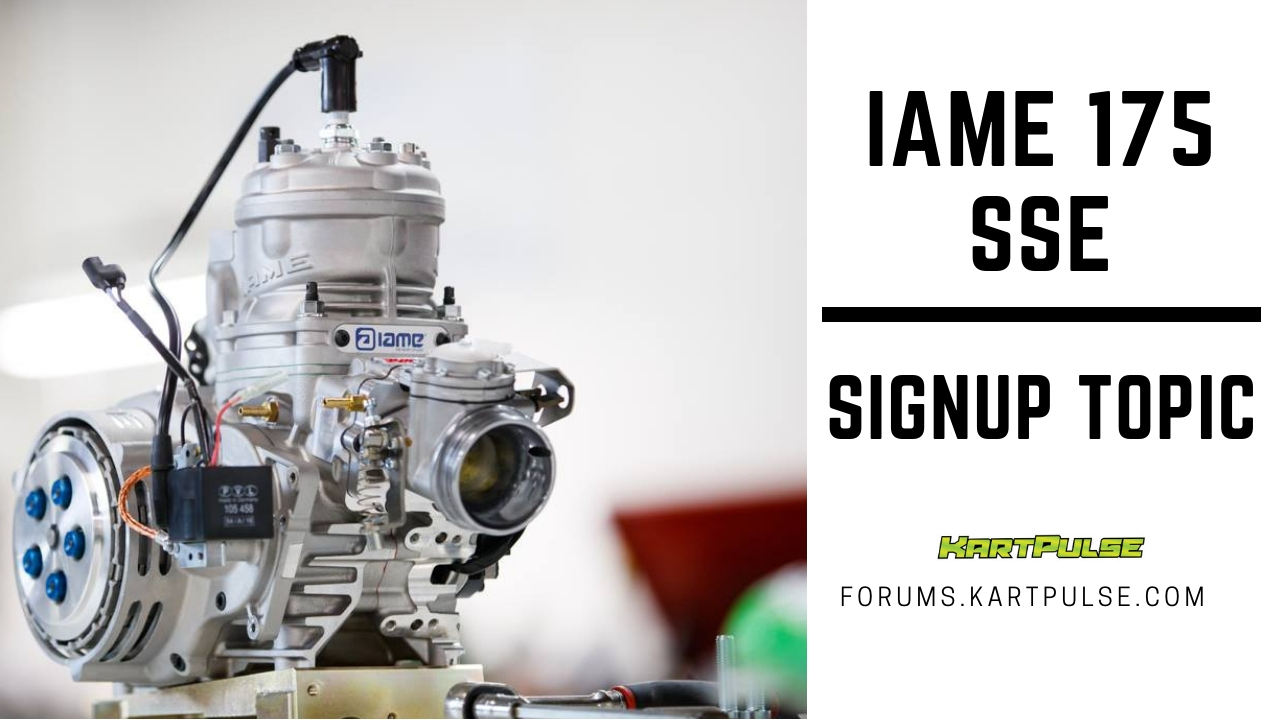 [/center]
Trying to gauge who has or plans to buy into the 175cc SSE format. I did and will run masters in the skusa great lakes sprint series with some practice appearances at CES road races.
Heard no shortage of naysayers up to this point but i think the reduced maintenance/longer intervals over a kz will pan out. The engine has some cool features to help this like a lengthened exhaust runner to shift the powerband down and a minimum squish of about 0.040 to keep pressures down. I bought mine from John at SRS Engines out of Texas. He's one of the guys already testing the engine and he spent about an hour on the phone with me talking through all the details. Great guy!
I'm on board purely from a maintenance cost perspective. (Not to mention its faster than a kz) Published maintenance intervals are 8 hrs on piston and about 20 on the bottom end. Part pricing is published as well. From that info i made a comparison point with my kz which is approaching $200 an hour to run (averaged over a 30 hour interval). This engine hits at around $50 an hour. At that rate it pays entirely for itself after 30 hours of runtime! My kz is old, it was time to reinvest, and the timing was right for me to switch. Noone really knows if those maintenance intervals will in fact play out, but even if its double that, im still only spending half of what i was, so for me, its worth the risk. All i know is im sick of being hesitant to put time on my kz because maintenance costs are through the roof. Thats the price of a high strung blueprinted engine. This engine is an entirely different philosophy that seeks to replace high revs and compression with displacement, which means the whole thing isn't working as hard. Of course that only works if the organizers can manage to keep the racers from blueprinting the engines, hence the claim rule.
I think some of the haters are people with recent investments into a stock honda or 125 kz programs, which i certainly understand. Ill continue to run kz in road races to get wheel to wheel action but that will be the only time that motor turns.
PS. I have a stock honda for sale