My dad purchased this kart in 1998 for me to move from Junior TKM to Senior TKM, as my then current kart had a 28mm chassis and this is 30mm. It is a 1992 kart manufactured by ARC. I used it for 2 seasons, almost winning the Welsh Championship in 1999 before getting another kart. It has been used on and off over the years since then for local sprint races and even endurance races. I emigrated to the US in 2016 and this, along with my very first kart were shipped over in 2019. I have taken the bodywork off that was added in the mid 90's and reverted it to its original spec to use in VKA events. So far I have driven it at NCMP and in 2019 it was displayed at the Battle at the Brickyard, and even completed a lap of the oval!
I still have the kart program with the for sale advert: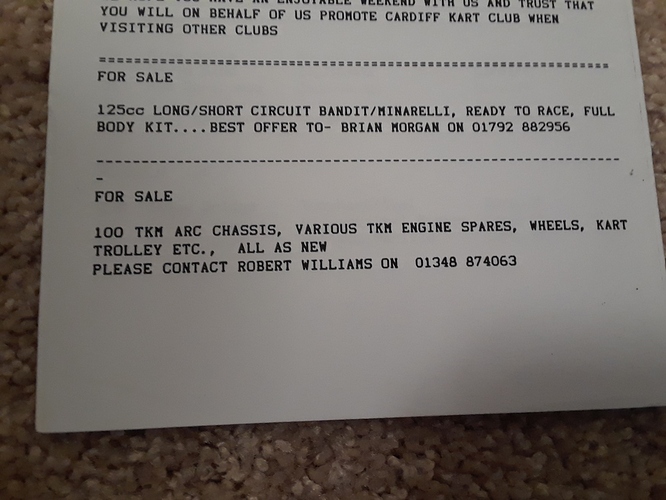 Here is a video still of me driving it in 1999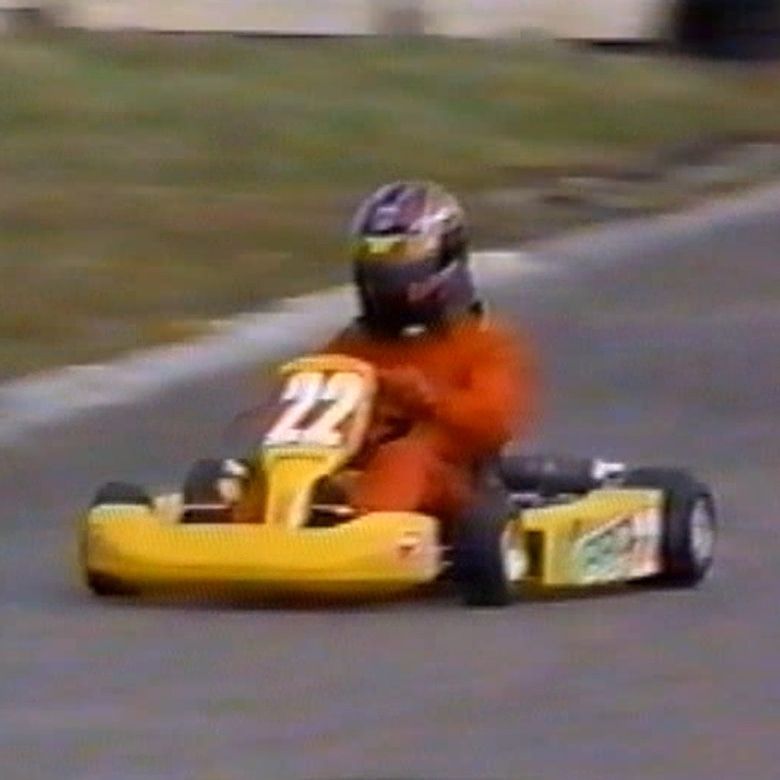 Here it was being driven at BATB 2019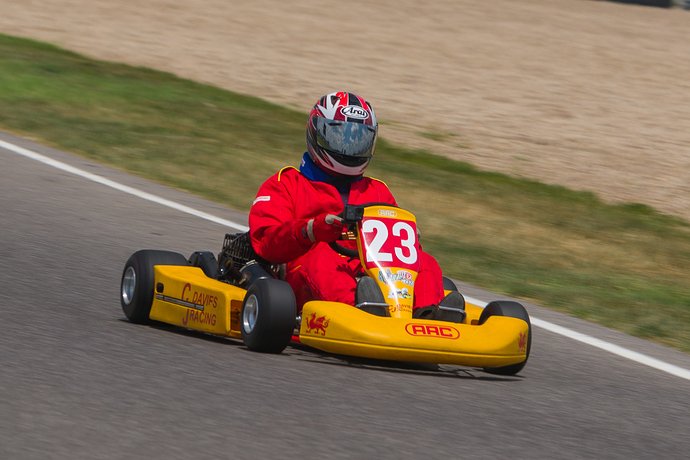 Finally, here is how it looks now.